Should I do a Powerlifting Competition?
By: Tim Henriques
If you have been lifting seriously for a while and you have gotten a bit stronger, you might be pondering the idea of competing in a powerlifting competition. If you are thinking about doing just that, you probably have some questions. Since powerlifting is my thing, let me see if I can be of some assistance to you. If I don't address your questions directly in this post, feel free to pose them in the comments section and I will get them to there.
The first question most lifters have is this: Am I strong enough to compete? The short answer is probably yes. Most powerlifting competitions don't have minimum qualifying standards that you need to reach before competing. Understandably, most lifters don't want to get destroyed their first meet so I will give you a quick guideline here. If you can hit the following lifts you will hold your own at most local powerlifting competitions: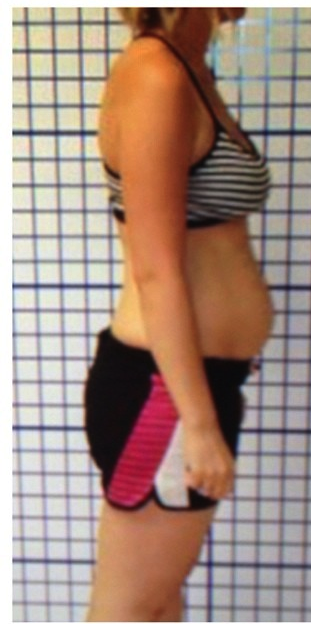 Here is Casey Bergh's story. 
I have no history of athleticism and up until three years ago, I lacked knowledge about fitness in general, and had absolutely no exposure to bodybuilding and the weight room. I weighed 220 pounds after having each of my children and my only goal after having my second was simply to get "skinny" again. Somewhere along my journey, I accidentally stumbled across bodybuilding. I braved the weight room with a beginner's program and the rest is history.
After 18 months of lifting my body had completely transformed. I had a fully developed upper body and a pretty decent set of quads and hammies. The only problem was my Glutes! They were below average at a healthy body weight and when I dropped fat to enter the world of competing, I found that I had NO muscle!
Robert A. Panariello MS, PT, ATC, CSCS
Professional Physical Therapy
Professional Athletic Performance Center
New York, New York
In a recent conversation with my good friend Hall of Fame Strength and Conditioning (S&C) Coach Johnny Parker, he commented on his recent visit to a D1 University where in discussions with this University Head S&C Coach regarding the review of the football team's weight room program design, it was stated that approximately 80% of the program design placed emphasized toward athletic performance and approximately 20% placed emphasis on "prehab" and injury prevention. A breakdown of this football training program design revealed a 50%/50% split of the program exercise volume for both athletic performance and prehab/injury prevention and not the assumed 80% to 20% originally stated.
"All disease begins in the gut"
- Hippocrates
About 2000 years after the father of medicine said these words, the emerging field of microbiome science and increased focus on the gastrointestinal tract in health and disease have revealed that Hippocrates was probably right all along. Of course, saying that all disease begins in the gut is clearly stretching the truth, but science shows that it's definitely ground zero for a lot of the ills that run rampant in the modern world. Since around 70% of our immune system is located in and around the gastrointestinal tract, it's clear that taking good care of the digestive machinery is a good idea if you want to live a long and healthy life. Also, besides the obvious impact on general health, good gut health is also of special interest to those who are interested in fitness, as it in many ways is a key to optimizing workout results.