Click

HERE

to download an mp3, click

HERE

to listen in iTunes, click

HERE

to listen on Stitcher, or use the player below.
Links from the Podcast: Part I (0.00 – 38.12)
The Current State of S&C Coaching by Mark Rippetoe
The Strength of Evidence Podcast – Episode 3 (Olympic vs Power Lifting)
The Strength of Evidence Podcast – Episode 2: To Squat or Not to Squat
Machines vs. Free Weights: More Research is Needed
Strategies for Optimal Core Training Program Design
Lower extremity biomechanics during a regular and counterbalanced squat
Effects of weighted sled towing on ground reaction force during the acceleration phase of sprint running
Links from the Podcast: Part II (38:13 – 44.50)
Squats: Fold-Ability and Proportions by Tom Purvis
The Increasing Role of the Hip Extensor Musculature With Heavier Compound Lower-Body Movements and More Explosive Sport Actions
Hip- Versus Knee-Dominant Task Categorization Oversimplifies Multijoint Dynamics
lncreasing Role of Hips Supported by Electromyography and Musculoskeletal Modeling
Squatting Kinematics and Kinetics and Their Applicability to Exercise Performance
Part III – Reader Questions
I asked my readers to submit questions but I spent way too long answering them. So I decided not to include this as part of the podcast but to instead include the MP3 for anyone who wants to listen to all of the answers.
Click HERE to download the MP3 or just listen to the player below.
HERE are all of the questions on Facebook, and below are links to articles I discussed.
Do Light Weights Tone & Heavy Weights Bulk?
Why People Must Squat Differently
Measurement of Hip Range of Flexion-Extension and Straight-leg Raising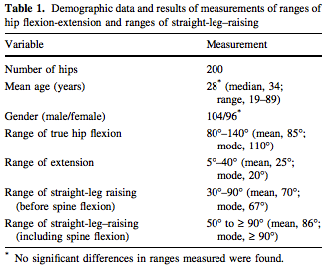 The 2-1 Method for Fixing Glute Imbalances
Effect Of Limited Hip Flexor Length On Gluteal Activation During An Overhead Squat In Female Soccer Players (S83)
Variation of rotation moment arms with hip flexion
Lengths of the external hip rotators in mobilized cadavers indicate the quadriceps coxa as a primary abductor and extensor of the flexed hip
Biomechanics of the Lumbopelvic-Hip Complex and Applications to Resistance Training
Velocity specificity of resistance training
Is Post-Exercise Muscle Soreness a Valid Indicator of Muscular Adaptations?
The effectiveness of resistance training using unstable surfaces and devices for rehabilitation
Instability resistance training across the exercise continuum
Prenatal hormones in first-time expectant parents: Longitudinal changes and within-couple correlations

The Effect of Back Squat Depth on the EMG Activity of 4 Superficial Hip and Thigh Muscles
Best Squat Depth for Glute Activation
Effects of load on good morning kinematics and EMG activity
Kinetic and kinematic differences between deadlifts and goodmornings
What is the muscle fiber type of different muscles?
Does resistance-training change muscle fiber type?
5 Things I Learned About Training Through Reading Research
May Research Round-Up: Bloodflow Restriction and Hypoxia Training Edition
Inside the Muscles: Best Shoulders and Trap Exercises
Effect of hand position on EMG activity of the posterior shoulder musculature during a horizontal abduction exercise
Do Pain Pills Impair Muscle Growth?
The Use of NSAID's for Exercise-Induced Muscle Damage: Implications for Skeletal Muscle Development
For the Millionth Time, Spot Reduction is a Myth!!!
Strategies for Optimal Core Training Program Design