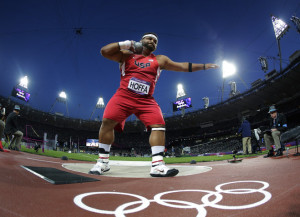 Power = Force x Velocity
Optimal power production is achieved by maximizing the product of force and velocity, so both aspects of training need to be trained to ensure maximal training adaptations. 
In The optimal training load for the development of muscular power, Kawamori & Haff show how heavy strength training and explosive strength training affect the force-velocity curve uniquely.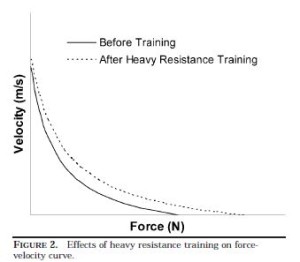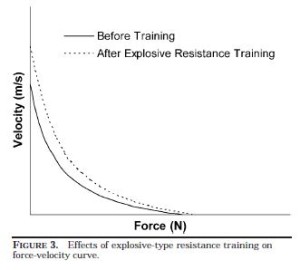 Combining both methods will yield optimal results, as explained in the video below.
A more recent paper titled Effects of strength versus ballistic-power training on throwing performance Zaras et al. elucidated the unique fiber type adaptations from heavy versus ballistic training methods. Both types of training improve muscular power through slightly different mechanisms. 
Jonathan Fass and I discussed this same topic in Strength of Evidence Podcast 3: Olympic versus Powerlifting, so if you click this link you can listen to that podcast and also see plenty of research on the topic as we posted and reviewed 7 different articles pertaining to power development. 

However, I wanted to bring attention to these two papers I recently stumbled upon (the Kawamori paper is actually from 2004, whereas the Zaras paper was just published last month). 
In the video below, I further discuss the Kawamori paper and show why combined training (heavy and explosive) is needed to maximize muscular power development.
Examples of heavy strength training include:
heavy squats, front squats, deadlifts, sumo deadlifts, bench press, close grip bench press, hip thrusts, military press, chins, incline press, rows, curls, shrugs, Bulgarian split squats, good mornings, and back extensions
Examples of explosive strength training include:
jump squats, power cleans, power snatches, hang cleans, hang snatches, hex bar jumps, kettlebell swings, bench throws, plyo push ups, sled work, and dynamic effort lifts (submaximal explosive squats, deads, bench – using bands or chains on these makes them even better for this purpose)
If your goal is to maximize power development, make sure you're performing heavy lifts, explosive lifts, as well as plyos and sprints.