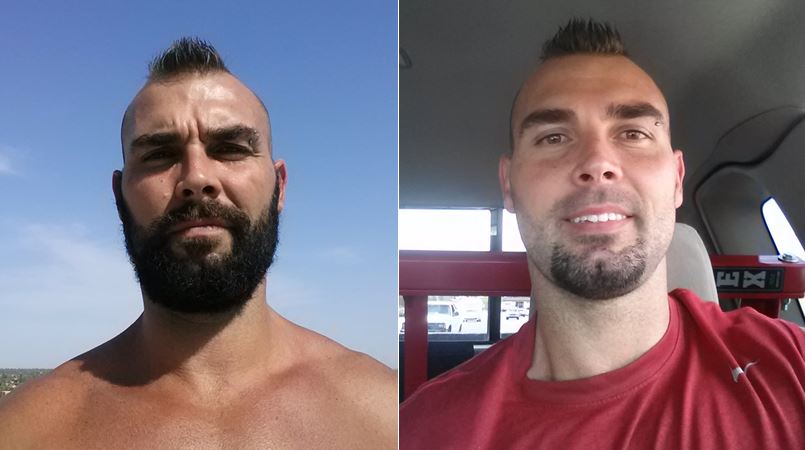 Hi Fitness Friends! I have 15 things to share with you today:
The Beard is Gone!
It was fun while it lasted, but the beard had to go. I definitely looked a lot cooler as Mr. T / Zangief – now I just feel like a little boy. I think most ladies prefer me beardless though, including my girlfriend.
How Pregnancy Changes a Runner's Body – VERY IMPORTANT INFO!
THIS is an excellent NY Times article with input from an outstanding professor (Heiderscheit) regarding the physical changes that take place in women following pregnancy.
Essentially, the pelvis is in greater anterior tilt and also laterally tilts to a greater degree during running. Here's a quote from the article:
Hello my Fitness Friends! I have some good information to share with you today:
My Three Training Facilities:
Lately I feel pretty spoiled. I've been training at three different places.
Gene's Badass Basement in Scottsdale
First, I have Gene's kick ass basement, which is better than most gyms. Check out all the goodies we have:
Revolution Training Systems in Tempe
Second, I train a few times per week at Revolution Training Systems. In addition to having the strongest pound for pound lifters in Arizona, Revolution Training offers excellent classes as well. Below is a video of a bootcamp class, and my friend Keats Snideman is teaching a kettlebell conditioning class there as well.
Hi fitness peeps! I have some random things I'd like to share with you today:
1. Upcoming Speaking Engagements
Sorinex Summer Strong 6 Conference
I'll be speaking at this event along with Nick Tumminello, Zach Even Esh, and other notable speakers. Date is June 22, location is South Carolina, cost is $70 for general public, $50 for NSCA members, and $30 for students – with all proceeds going to charity. Free lunch and t-shirt provided, and there are competitions too. Hope to see you there!
On July 10 I'll be presenting with my supervisor John Cronin on sprint biomechanics. We're offering a pre-conference workshop that will cover some important topics in sprinting. Hope to see you there as well!
Hi Fitness Peeps!
I have several things to share with you today.
1. Fitcast Interview with Yours Truly
Kevin Larabee from the Fitcast recently interviewed me. We discussed best rep ranges for hypertrophy, explosive training, training women, hip thrust regressions and progressions, knee dominant versus hip dominant ratios in programming, and more. Click HERE to listen to it – it's around an hour long.
2. Muscle Activity During the Bench Press
Chris Beardsley wrote an awesome review of the bench press EMG literature HERE. If benching is your thing, then give this article a read.
3. A Day in the Life of Rich Froning