I finally did it! I got the 600 lb deadlift. It took me six years to move from 550 lbs to 600 lbs, but I got there. For the past several months, I've been training my butt off (or better yet, on).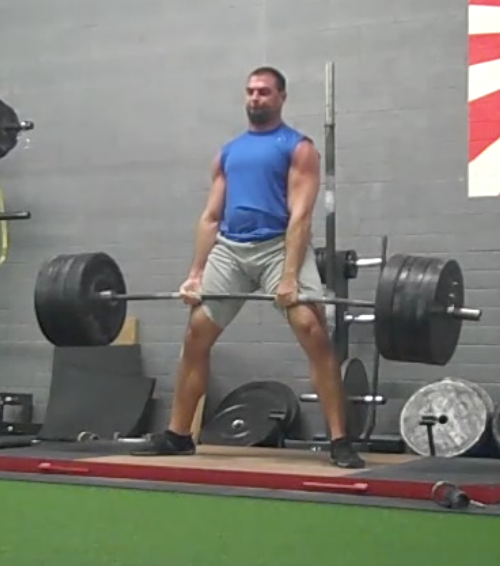 First Meet Results (Last Year)
HERE is a link to my first PL meet one year ago where I attained a 375 lb squat, a 287 lb bench press, a 562 lb deadlift, and a 1,223 lb total at a bodyweight of 220 lbs. This article also details my experiences as a first time competitor. My goal at last year's meet was to pull off a 400 lb squat, 300 lb bench press, 600 lb deadlift, and 1,300 lb total, but I wasn't quite there yet. I needed another year to make this come to fruition.
Second Meet Results (Yesterday)
Yesterday, I weighed in at 236 lbs and attained a 413 lb squat, a 314 lb bench press, a 601 lb deadlift, and a 1,328 lb total. I gained 16 lbs and added 38 lbs to my squat, 27 lbs to my bench press, 39 lbs to my deadlift, and 106 lbs to my total. I PR'd on all three lifts for the day.
Raw Powerlifting
I prefer raw powerlifting over geared powerlifting, however, one day I'd like to train for a geared meet as I think it would be fun and it would allow me to better understand the differences. I've messed around with knee wraps and squat briefs and they added around 60 lbs to my squat on the first attempt, so I wonder what adding in a squat suit/bench shirt and several months of practice would do for my lifts. Both meets I've done so far were with the 100% Raw Federation – they do an outstanding job. If you're thinking about competing, click on the schedule tab and plan a meet, you will be very happy with your decision.
I want to help promote the sport of raw powerlifting. That was the point of the Operation Get Strong and Sexy series – to show women that powerlifting doesn't automatically bulk you up and to help encourage women to compete. I will tell you that the camaraderie is amazing at these events – everyone is so helpful, friendly, and supportive. It's invigorating.
What excited me almost as much as attaining my deadlift goal was the feedback I received at the meet. I was approached by approximately 6 different lifters whom each informed me that my articles have been extremely helpful to them. Two of these individuals are top lifters in Arizona, with legs the size of tree trunks. One said that the hip thrust has helped his squat and improved his pelvic tilt. The other said that the hip thrust has helped his deadlift lockout. Two of the people found me through TNation, which reminds me that I need to write an article for them ASAP – I've ben slacking! Two women approached me and told me that I was the reason they entered the contest. Another woman told me that she uses my methods with all of her clients (she's a trainer) and told me that the results have been incredible. Hearing this feedback makes it all worth it!
Upcoming Strength Goals
My goal for the next year is to duplicate yesterday's performance at a bodyweight of 220 lbs. Then I wish to total 1,400 lbs.
It's not easy to be setting PR's at the age of 37, after 22 years of lifting, so patience and good training are the keys. Not just hard training – smart AND hard training. Training hard without also training smart usually leads to injury and stagnation.
Video of the Meet
Below is a video of the meet, with my commentary:
Reflections
Squats and bench went very well. I don't think I could have mustered up another 5 lbs on either lift, so it's great to feel like you didn't leave any room in the tank. I thought I'd get my 3rd deadlift attempt at 612 lbs, since 601 lbs came up fairly easily, but I suppose I was a bit fatigued. I would have went 9/9 if I'd have gotten it, which would have been astounding. Oh well, I'll hit it down the road.
I can't decide which deadlift stance I like most; my lockout is strongest with conventional, I'm strongest off the floor with sumo, and semi-sumo seems to be a good compromise. When you're 6'4″ tall, squats and bench sure feel better with some extra body mass. I remember talking to Dave Tate 6 years ago and he told me that I'd need to weigh 300-320 lbs to be a competitive world class powerlifter at my height – I agree with him.
I prefer to weigh around 225 lbs, and I don't see myself gaining another 100 lbs any time soon, so I suppose I'm content with being a mediocre powerlifter for now. I have some of the worst genetics for displaying powerlifting strength. My femurs are freakishly long, and I struggle to grow my quads and triceps. Most of my friends could bench press 225 lbs in high school (several could bust out 315 lbs); it took me 5 solid years of lifting to bench 225 lbs. At 15 years of age, I couldn't bench press the bar. I literally got stapled to the bench and my friends were amazed at how incredibly weak I was.
I therefore feel like I represent the average lifter. We're not all cut out to be powerlifting champions, but that doesn't mean we can't and shouldn't compete. We should compete with ourselves and be proud of our accomplishments, even if we don't rank nationally. I'm walking proof that with consistency and determination, one can achieve steady strength gains over the years.
I feel that it's very important to train with strong lifters if you want to achieve great results. This year I've been training at Revolution Training in Tempe, which I feel helped a lot as it expanded my strength expectations. Revolution and Die Hard Gym in Peoria are the two best powerlifting gyms in Arizona, to my knowledge.
Training Leading Up to the Meet
What do I attribute my strength gains to? I've been sticking to the 2 x 4: Maximum Strength program that I created, which is officially launching on April 14th. I know I announced a March 10th date, so I apologize for that. What can I say? I have a serious case of OCD and am a huge perfectionist. I added in another bonus (5 Cutting Edge Glute Training Tips – I showcase EMG findings from various case studies), and I also perfected the Biomechanics of the Squat and Deadlift bonus. There won't be any more delays, I promise.
In particular, the front squats and block pulls in the 2 x 4 program have been very good for my strength, as have the pause reps. But it's not just the exercises; it's also the intertwining of the volume, frequency, and intensity. I'll expound upon this in a future article.