A personal trainer's dream is to be booked solid with talented, adherent, and hard working clients. I'm very excited to brag about a particular client I recently took on – Tawna Eubanks. Tawna is a high-level bikini competitor who placed 8th at the Ms. Bikini Olympia two years ago and 13th last year. Unfortunately, she's not competing this year, as she's burnt out. If she was, I'd predict a top 3 placement, but that's neither here nor there.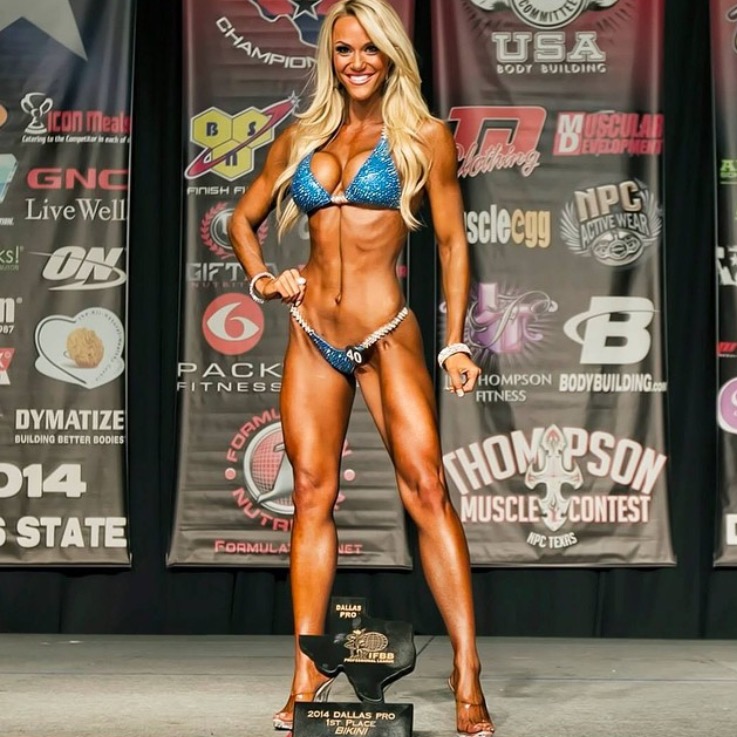 She approached me approximately 4 months ago inquiring about distance coaching. I don't like taking on distance clients because in order to do it right, properly training clients over email, Skype, and text messaging is a huge pain in the butt. However, we spoke over the phone, and I could tell that we'd be a great match. She told me that she just finished competing in 4 shows back to back to back to back and was feeling burnt out, that she didn't like being in the gym lately, that she wanted to increase her glute size, and that she was willing to experiment. This was music to my ears, as I knew that it was a perfect opportunity for me to suggest my preferred method of programming: total body training.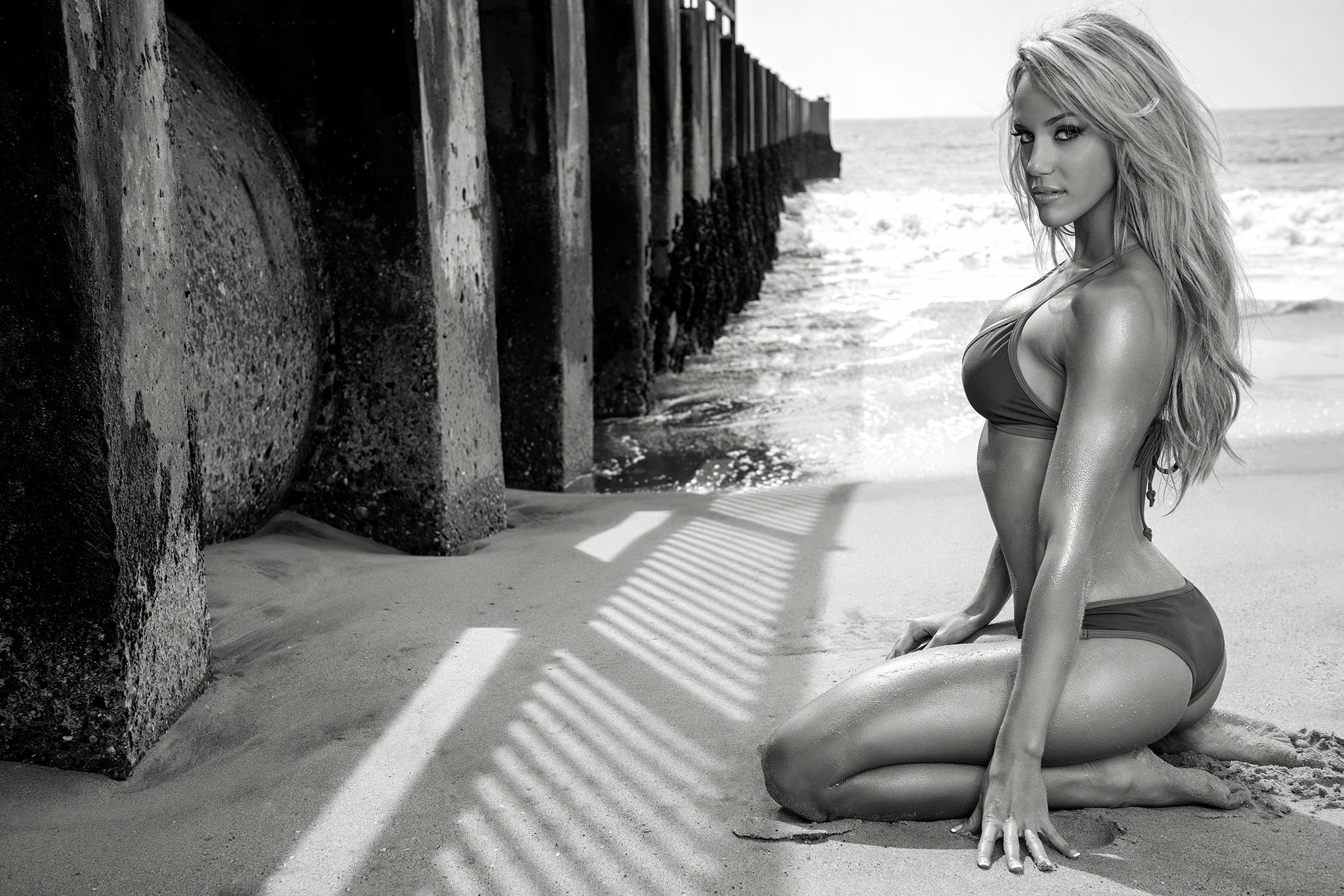 In my experience, it's very challenging to get people who are accustomed to bodypart splits to make the switch to total body training. Nearly every bodybuilder sticks to bodypart split training, and that's not an exaggeration; a recent study found that 127 out of 127 surveyed bodybuilders adhered to bodypart split training.
I surmise that the majority of bikini competitors also stick to bodypart split training, along with endless amounts of cardio. My buddy Brad Schoenfeld (aka: The Hypertrophy Specialist) and I used to argue about which type of training is better for hypertrophy, so we conducted a training study examining the effects of volume-matched bodypart split training and total body training. The total body training group outperformed the bodypart split group in hypertrophic measures. Brad clings to the fact that all of the subjects had previously been performing bodypart split training and the effect could be due to novelty, but I think it's evidence that total body training is superior (but I could be committing confirmation bias). Our paper is the only study to date examining this topic.
For a comprehensive, in-depth, and evidence-based discussion on bodypart split training versus total body training, please listen to episode 3 of The Bret Contreras Podcast: Bodypart Spilts versus Total Body Training.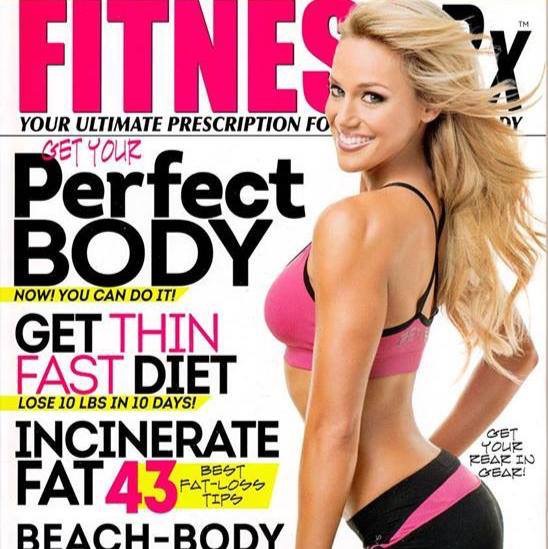 Prior to training with me, Tawna was lifting weights six days per week, doing additional cardio at least 3 days per week, and training one muscle group per day with high volume and variety. In addition, she wasn't hell-bent on progressive overload and setting PRs week in and week out. Tawna trains at a badass gym called Destination Dallas (she's actually engaged to the owner of the gym and is getting married soon).
I convinced her to move to total body training, stick to a periodized approach with new programs each month, omit cardio altogether, and focus on setting PRs week in and week out. Tawna's training is centered on back squats, sumo deadlifts, hip thrusts, incline press, and weighted chins. Here are some highlights over the past couple of months:
In just a few months, Tawna's strength has sky-rocketed. She went from doing one bodyweight chin up to 10 bodyweight chin ups and one weighted chin up with 25 additional pounds. She's now hip thrusting 245 lbs for 8 reps and 275 lbs for 3 reps; she started out with 165 lbs on the hip thrust. She's busting out 12 feet-elevated inverted rows like it ain't no thang. She was squatting with 115 lbs and now she's nailing a below-parallel single with 185 lbs. She was incline pressing with 70 lbs and now she's using 90 lbs. She started off sumo deadlifting with 95 lbs and now she's nailing a single with 190 lbs.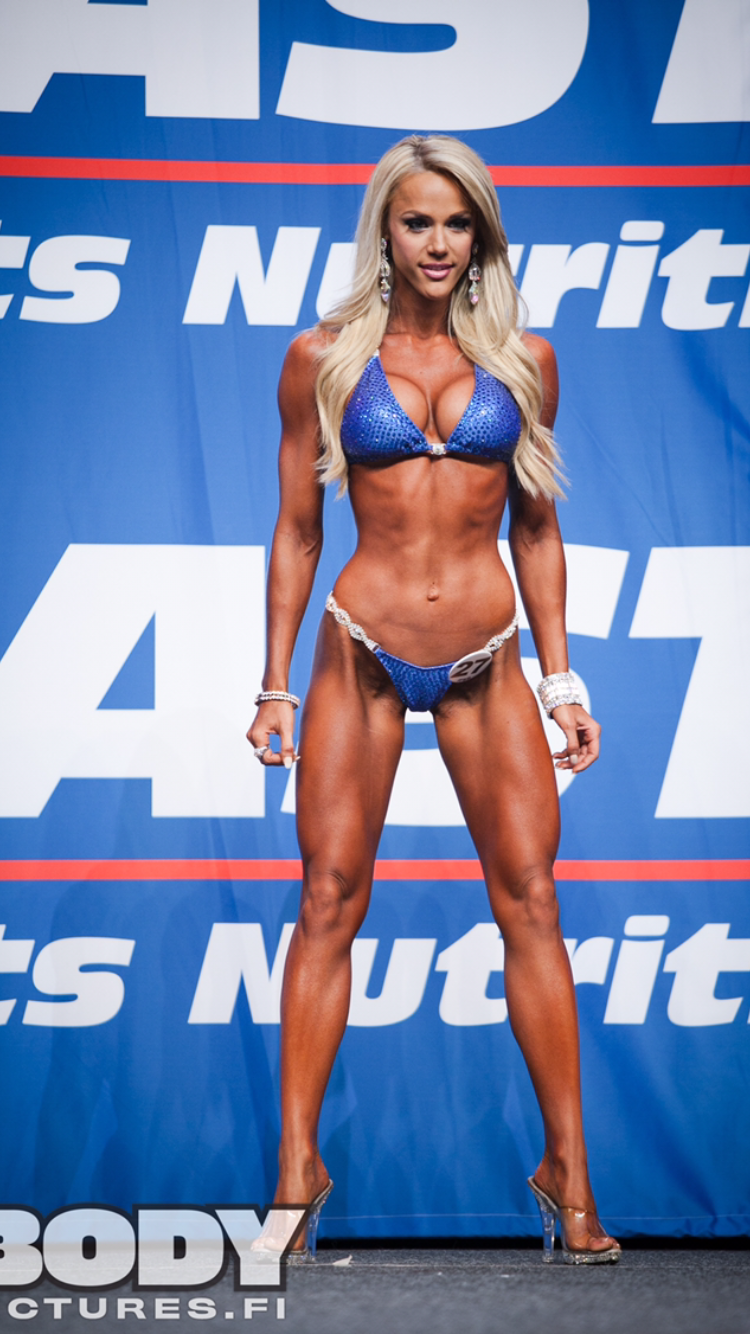 She still employs a wide variety of movements, we switch things up slightly each month to spice things up, she's spending 3 hours in the gym each week instead of 6 hours, she's no longer feeling burnt out and is loving her training, and she's fueled by her personal records which keeps her highly motivated to train. She's also fueled by the physique changes she's already made.
Check out the picture below – you can see noticeable improvements in a very short time frame. She uses a seatbelt on the Gluteator machine and it no longer functions properly as her waist is too small to get buckled in. She had to get her wedding dress altered – they had to take an inch off of nearly every measurement except the glutes, which is exactly what we wanted. This is despite the fact that her scale weight hasn't changed.
More results and more fun in less time? Seems like a no-brainer to me! Hopefully this article and video motivates other women and bikini competitors to engage in similar forms of efficient/effective, progressive strength training.
This has not been a simple accomplishment. I want to give HYOOOGE props to Tawna – she's followed my advice to a T. She has done everything I've asked her to do, she's never missed a workout, she follows the program to perfection, and she works her butt off. You can see how hard she works in the video – I love the faces she makes. This is the sign of a champion and a true athlete. She takes video clips of each of her exercises and texts them to me every Monday, Wednesday, and Friday. Yes, I watch all of her videos and make sure she's using proper form to my liking. I text her back feedback (sometimes in video fashion when it's easier to explain) and the next week she is sure to implement my advice. Rare are the clients who can accomplish this, but this explains her incredible results.
She might compete in a powerlifting competition in July and I'm hoping she gets the itch to compete in bikini once again toward the end of 2016. It'll be interesting to see comparisons of on-stage competition photos.
I very much look forward to Tawna's ongoing results and hope you do too. We're going to try to make regular YouTube videos but you can follow her on social media here: