Greetings fitness friends, here are 9 random things to announce before the weekend gets underway.
1. Brazilian Support and Possible Appearance
Boy was I wrong about my assumption that Brazilians were anti-hip thrust and anti-Contreras (see HERE for the original post). In reading through blog comments and comments on Facebook, I learned that the Brazilian sports science community is pro-hip thrust, pro-Contreras, pro-science, anti-pseudoscience, and anti-bullshit. I even received personal emails from several professors thanking me for my hard work – one even tentatively invited me to speak at a big conference next year. So maybe I'll be Brazil-bound soon and can meet some of y'all! Thank you my Brazilian friends, the support you showed me this week means the world to me. I realize that I still need to respond to Paulo – I'll get to it in the next few days.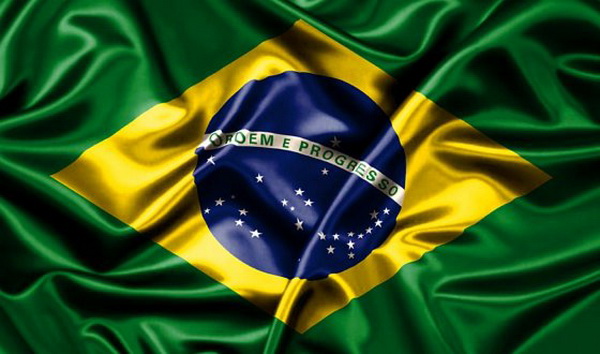 2. New Study Acceptance: Full Squats, Parallel Squats, and Front Squats: Glute, Quad, and Ham EMG Activity
Check this out brothers and sisters!!! My team just got a new study accepted last week in The Journal of Applied Biomechanics. Of course I'll share the link and write up a synopsis on my blog as soon as it's published ahead of print (probably 3 weeks or so).

3. PubMed: Squat versus Hip Thrust EMG
My team's latest EMG study is now on PubMed – it's so cool seeing it there! HERE's the link.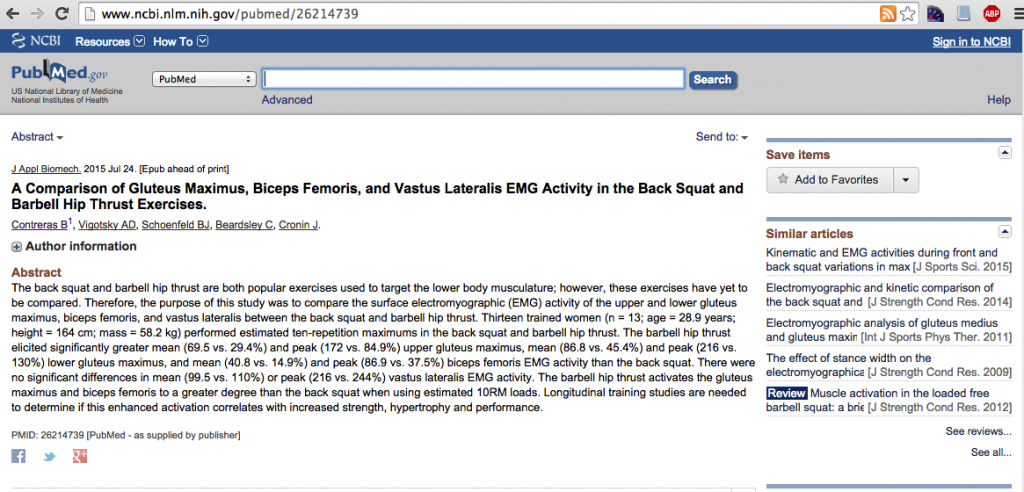 4.
The Bret Contreras Podcast
Oh yeah, I almost forgot, I have a podcast! I'm excited to record something new. Expect something next week.
5. Hip Thrusts and Quadriceps Tendon Pain
Has this happened to anyone else? It hasn't happened to any clients I've ever trained, but it happens to me. Every time I start hip thrusting heavy 2-3 times per week, after 3-4 weeks my quadriceps tendon starts acting up and interferes with my squatting. I imagine that this is due to the intense quadriceps contractions that are inherent to hip thrusting. Some people are surprised about the quad activity in a hip thrust, but it makes sense biomechanically. I'll write a blogpost on this next week.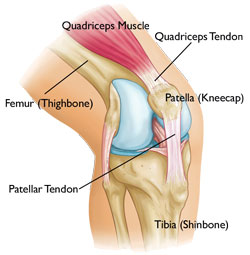 6. Doctoral Thesis is Completed
I finished this bad boy up on Saturday night! Now to defend in New Zealand in December and hopefully shortly after I'll have a PhD. I can't wait to share all my findings with you; it ended up being a fascinating thesis.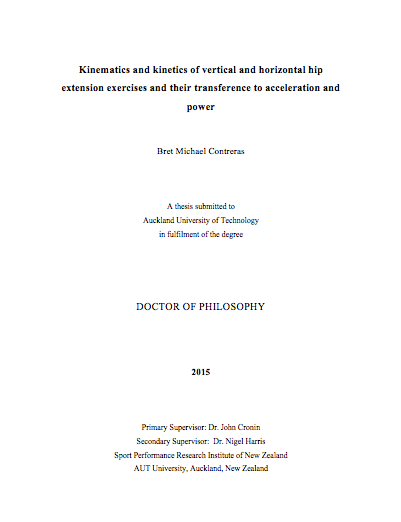 7. I Finally Hip Thrusted 700 lbs
On Saturday night, right after I submitted my thesis, I finally got it!
8. Southpaw
I saw this movie last Friday night. Holy hell it was hard not to shed a tear. Such a sad scenario emerges fairly quickly into the movie which caught me by surprise. Anyway, much props to Jake Gyllenhaal; he played the role so well and his physique was shredded. Seeing actors in peak physical shape inspires me to try to get leaner.
9. What Next for Bret? 
Now that I'm done, I'd like to:
Revamp my blog design
Continue to collect data and publish studies with my team
Keep trying to improve upon the hip thruster design
Maybe write another book or film a DVD
Start blogging, YouTubing, and podcasting more often
Continue training my personal training clients well
But honestly, I'm just enjoying getting back to the old Bret. Last night I read an interesting blogpost by a fellow strength coach, which prompted me to delve into the research on the topic, thereby keeping me occupied until 4:15 am. I'm a night owl and I love studying.
Okay that's all my friends, have a great rest of the week! BC