The following is an awesome guest article from my friend Dean Somerset. Dean is sort of a hybrid personal trainer in that he knows a ton about strength & conditioning but he also possesses a wealth of knowledge pertaining to corrective strategies and rehabilitation. I have so much respect for Dean and his commitment to the fitness industry – he's one of the good guys. Dean just released a new DVD called, Advanced Core Training, click on the link if you're interested. Now for Dean's article on hip anatomy.
No Two Hips Are The Same: How Anatomical Variance Can Affect Your Range of Motion
Dean Somerset
We've all heard it before: hip structures are different so therefore you have to squat differently than someone next to you. This should be pretty common sense, especially when dealing with as broad of a population as there is in the world. What would be a bang-up fantastic recommendation for one individual may be beyond the realm of possibility for someone else, and still so incredibly rudimentary for another person.
Does this have anything to do with training history, time spent under the bar, or simply tissue health? We know joints deteriorate with age and those deteriorations cause reductions in range of motion, however I have a 72 year old client who can still squat his hamstrings on to his calves, and a 20 year old athletic phenom client who can barely crack parallel. Some of my initial consults squat like a rusty hinge, regardless of whether they've exercised a day in their life or not, and similar consults can hit the floor with ease.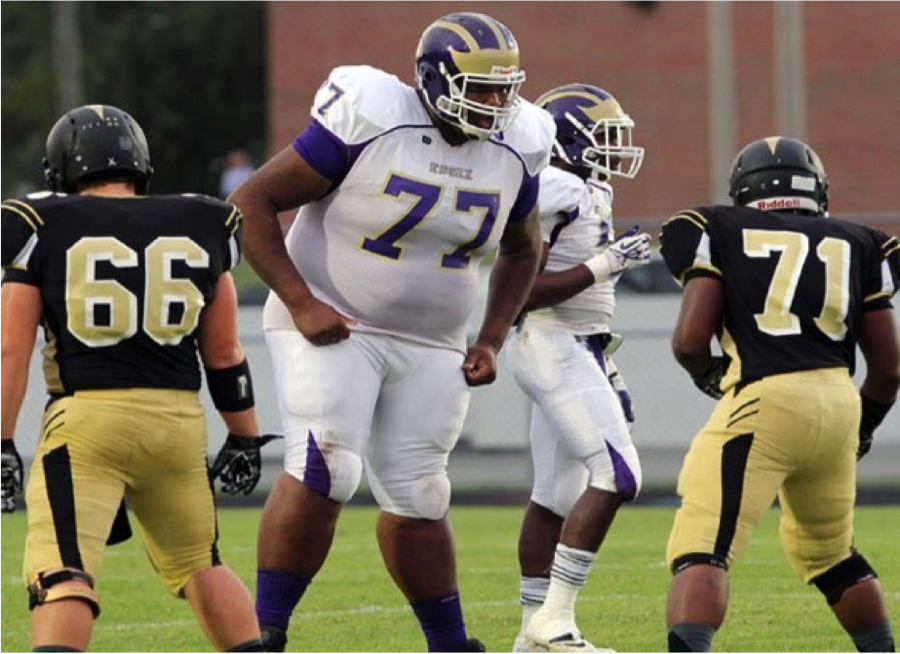 Looking even at very elite lifters, some prefer to take a much wider stance during a squat whereas others may get away with an almost parallel and shoulder width squat stance. Some deadlifters prefer conventional whereas others prefer an extremely wide sumo stance. It begs the question of whether there actually is one optimal stance or just what may be optimal for the lifter?
Let's even look at individual differences in size. Look at a high school football team and you'll see a huge difference in player physical size and shape, sometimes massively so. These physical differences showcase the simple fact that we're all different, and this fact continues on to the shapes of our joints and how much and where they can display range of motion.
Looking at simple anatomical variance, there can be a massive difference between individuals in the shape, alignment, positioning, and relative angles of attachment of specific bones and joints, meaning their ability to move will be entirely different than someone who has a different set up.
One basic tenet to understand when it comes to the available range of motion a joint may have is this: You can't stretch bone into bone without something going wrong. If your joints run out of room and wind up pressing one bone into another, you can't get more range of motion out of them without causing some trauma to the joint or to neighboring joints. Therefore, the shape and position of your joints will directly dictate when and where you develop this bone to bone contact, and will ultimately be the main limiting factor for the ultimate amount of mobility you can use.
Let's focus on the hip for this discussion because hips are cool and squats are awesome.
Commonly the femoral neck angle is the most known individual difference. A femoral neck angle is usually classified into 3 categories: coxa valga (a more vertical angle inserting into the pelvis), coxa vara (a more horizontal angle inserting into the pelvis) and what is considered a more "normal" angle of roughly 40-50 degrees. The funny thing is the normal angle occurs with less frequency than the combined angles of coxa vara and valga, meaning it's somewhat more rare to see.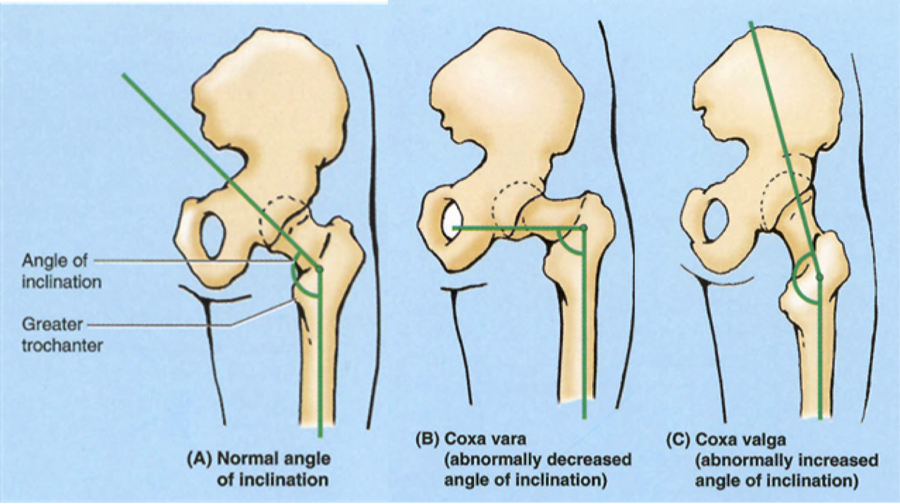 Not as commonly known is the degree of retroversion or anteversion those femoral necks can make. The shaft of the femur doesn't just always go straight up and instert into the pelvis with a solid 90 degree alignment. On occasion the neck can be angled forward (femoral head is anterior to the shaft) in a position known as anteversion, or angled backward (femoral head is posterior to the shaft) in a position known as retroversion. Zalawadia et al (2010) showed the variances in femoral neck angles could be as much as 24 degrees between samples, which can be a huge difference when it comes to the ability to move a joint through a range of motion.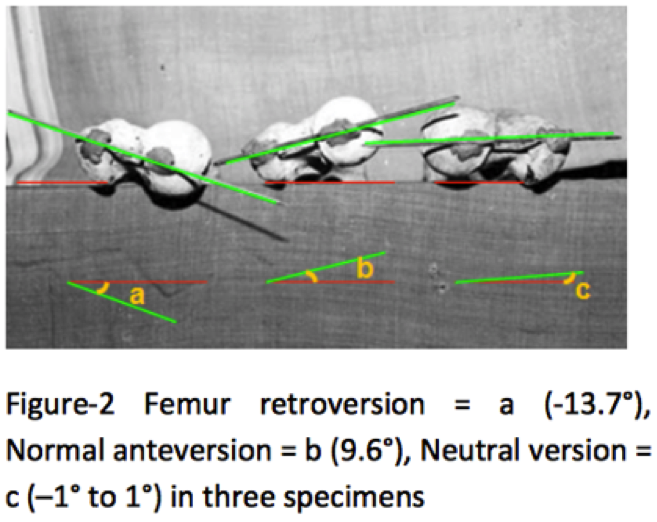 Consider someone who has a femoral retroversion will likely have a bone to bone contact sooner in a flexion range of motion compared to someone who has more of an anteversion alignment, and if that difference is 20 degrees or more, that could be the difference between squatting above parallel and sitting your hamstring comfortably on your calves.
We're not done there, though. The acetabulum itself could have a variety of alignments, all of which could affect the range of motion of the joint and affect the movement capacity of the individual.
The acetabulum could itself be in a position of anteversion or retroversion, and this difference itself could be more than 30 degrees. This means the same shaped acetabulum would give someone who has the most anteverted acetabulum 30 extra degrees of flexion than someone who had the most retroverted acetabulum, but would give them 30 degrees more extension than the anteverted hips.
The shape of the hip socket could also be different too! Some people would have a more flat shaped cup socket, but as Fern & Norton showed, there could be a focal positional change in how the socket is set, and also the shape of the socket itself. Occasionally, someone may have a focal versus global retroversion or anteversion, which makes the hip socket look more like an oval or C-shaped cup.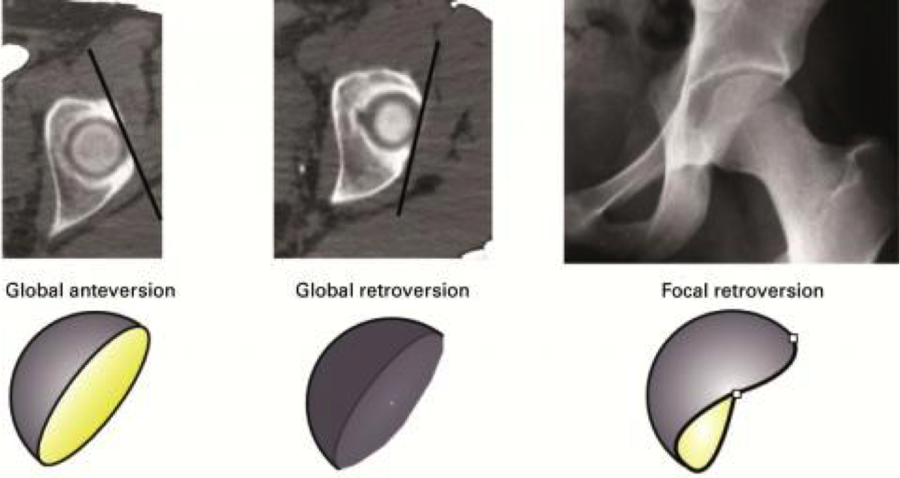 Throw into the mix the fact that hip sockets can also have varying depths and femoral necks can have varying thicknesses, and you have some significant evidence that ranges of motion through the joint can and will be significantly altered based simply on the genetic gifts of the individual in question. A deep socket with a thick neck is going to limit range of motion much more than a shallow socket with a thin neck ever would. The "cone diameter" is essentially the overall range of motion a ball and socket joint would have given their socket depth and neck thickness.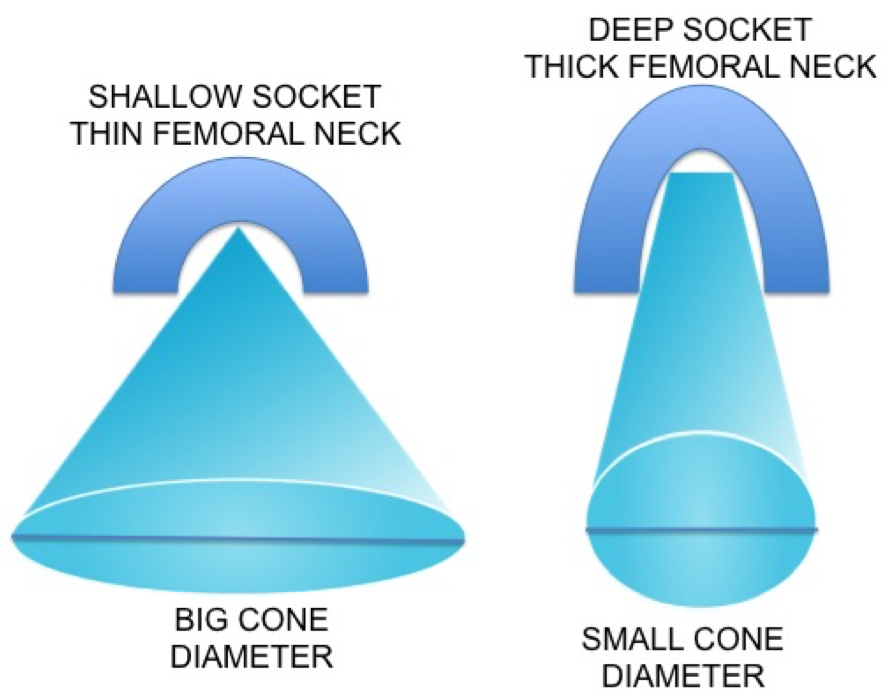 Now to throw even another monkey wrench into the problem, there's the simple fact that your left and right hips can be at different angles from each other! Zalawadia (same guy as before) showed that the angle of anteversion or retroversion of the femur could be significantly different from left to right, sometimes more than 20 degrees worth of difference. This means trying to train for symmetry could be inherently wrong, and using parallel stances or symmetric set ups (both feet turned out 20 degrees, etc) could be wrong as well, depending on the individual.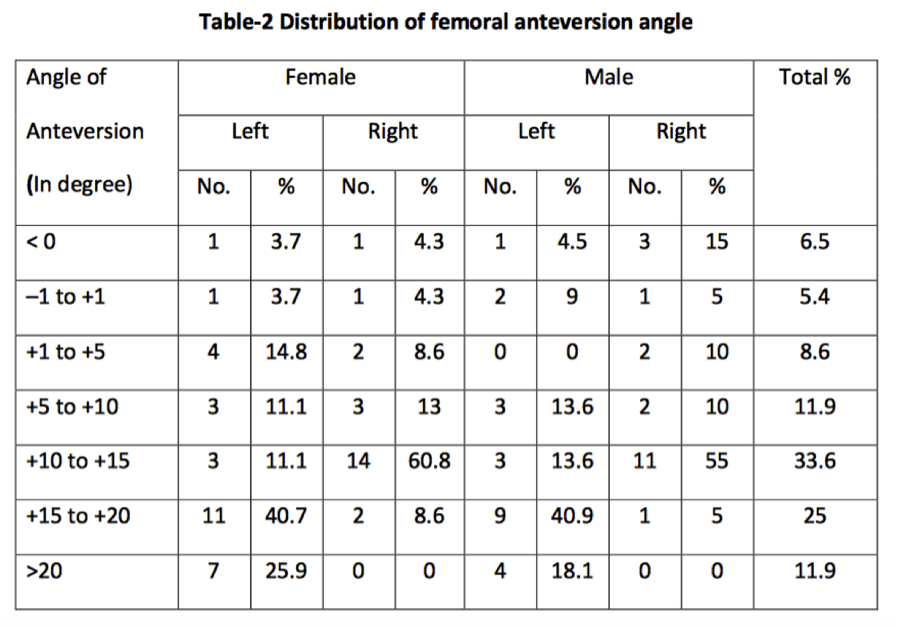 Now I know some people out there are saying that this doesn't really matter and is just an excuse for people to not squat to their full potential, or that everyone should be able to squat ass to grass. Well, I would say if they have the hips to do so, give it hell and work hard at it. However, if they don't have the hips for it, they will likely develop some signs of impingement, such as anterior hip pain when squatting or doing anything involving hip flexion.
In significant cases of impingement, the individual could develop cam or pincer lesions on the bones of the femoral neck or acetabulum, respectively. This happens when repeated compression of bone into bone occurs and a callous begins to form. The only way to get rid of this is to not do flexion acitivities and probably surgical removal of the callous with the hope the labrum isn't damaged. Even then, the outcomes could be more related to the type of hip you have.
Fabricant et al (2015) showed that 37% of asymptomatic individuals had clinically significant markers of impingement related structural changes in their hips, and this number skyrocketed up to 54.8% in athletes. He also found that post op recovery was best in patients with retroversion versus anteversion for removal of pain, recovery of strength and range of motion, and speed at which they restarted their desired activities.
There's even a link to SI joint pain based on the type of hip set up you have. Morgan et al showed the radiographs of people with a history of SI joint pain had a 33% occurrence of cam impingements and 47% had what would be classified as deep hip sockets. Range of motion restriction at the hip affecting the nearby SI joint? You don't say.
Now with the variations in hip structure, alignment, size, and position, comes the obvious questions of how much influence does any of this have on squat depth and performance? I'm not aware of any studies that have looked at these characteristics, but I would be open to collaborate on them. From my experience with my own training and working with my clients, I have found those who have a more anteverted positioning tend to have no problems squatting to depth whereas those who have more of a retroverted positioning tend to struggle with depth, but rock out with extension. People with more of a lateral positioning of the acetabulum tend to require a bit of a wider stance than those with a more inferior location, and tend to struggle mightily with their feet closer together.
Similarly, those who have very small cones of motion tend to be incredibly stable and rarely have their hips fatigue, likely meaning they have deeper sockets to help support their weight. If one hip is more anteverted and one is more retroverted, it may be that the individual has to stand in a slightly rotated stance to allow a squat depth to be reached. One foot may have to be turned out slightly compared to the other, which seems to commonly be the right foot.
Now how can you use this information to work in your favour? First, you don't need to have multiple radiographs of your hips to figure out what alignment you're dealing with or what positions would work best for your squat or hip hinge. There are some active tests you can do that are simple and very indicative, plus very practically useful for helping to determine optimal squat stance and positioning.
Supported Squat
This is a simple way to determine what your best squat depth can be. Using a solid object that isn't going to move, and ideally within sight of a mirror so you can see whether your low back is rounding or whether your hips are going through a posterior tilt, squat down as low as possible using the support for balance. Find a position where you are as deep as possible without letting your low back round. If you get to a point where your back rounds, that's essentially the limit of your hip flexion in that position, and going further produces the dreaded butt wink.
While at the bottom, open your feet to a slightly wider position and see if you can get lower into the squat than before, then turn one foot out and in and see what happens. Narrow your stance and repeat, but concentrate on which position gives you the best depth without flexing the lumbar spine or creating pain in the front of the hip. If you can't squat because of hip pain, get that addressed first.
Once in a position where you achieve your deepest squat, find a way to maintain a vertical posture while slowly letting go of the support, and then stand up without assistance. Use the support to lower back into the same squat position and repeat, then lower into the squat without assistance. The movement should feel fluid and easy, without obvious strain or tightness preventing you from getting to the bottom position.
You may only be able to get to 90 degrees of hip flexion with your thighs parallel to the floor, and that's okay. You might be able to squat so low your hamstrings are pressing into your calves, and that's okay. There's no right or wrong, just looking at your individual abilities.
If you have the ability to squat to the floor, working on hip mobility drills and squat accessory movements is pretty much a waste of time. You're there, and you can get there at the drop of a hat. They're good to use as a warm up, but you won't gain any more mobility from them. Likewise, if you can only get to parallel with support, there's likely no squat mobility drill in the world that done thousands of times will produce the ability to squat to the floor. You might squeak out an extra millimeter or two, but that's about it. Working more on your squat depth may actually produce low back pain, SI pain, and potentially hip impingement.
From a performance basis, if you have a limited amount of hip flexion, you might have trouble getting a neutral spinal position during conventional deadlifts. A more stable position may be a modified sumo stance or a full sumo stance. Potentially, depending on the relative asymmetry of the hips, you may require one foot turned out or the other, and you might even require having one foot posterior of the other relative to the bar.
Hip Bridge Test
This one should be fairly straight forward. Lay on your back with bent knees and drive your hips up as high as possible without arching your low back and see how much extension you can get. Most people will get to neutral, and maybe slightly more than that to about 10 degrees. Some people can get incredibly far into extension, as judged by the line from the middle of the thigh through the torso. A straight line denotes neutral, whereas a position of slightly flexed is a negative angle of extension, and a position where the hip is ahead of the torso is a positive extension angle.
If you can get to extension beyond neutral, congratulations, you have more range of motion than I do in that regard. I can barely get to neutral on a good day.
For individuals who lack extension to or past neutral, developing anything that would resemble a good kick in sprinting would prove challenging. Likewise, hip thrusts would be a bit of a struggle to get to a solid lockout, and would always look like a short range of motion.
Goalie Stretch
This is a great test of the lateral capability of the hip joint in a somewhat passive manner. On hands and knees, try to open the knees as wide as possible without ripping yourself in two. When you get as wide as possible, try to sit back as far as possible without letting your low back round.
This gives an idea of how wide your stance for squats and deadlifts could be at it's widest part. This may not be where you would have your deepest position, but just where the very outside edge of your ability would be. If you barely get your hips to make a 90 degree angle with each other, your odds of taking a very wide sumo stance or squat stance is likely pretty slim without causing some serious hip pain or discomfort.
These three tests will give you a lot of information:
What position gives you the best squat depth, and what your actual ability to go into hip flexion is from that depth.
How much hip extension you have in a gross sense.
How much lateral mobility you have.
From this you can determine whether you have a lot of mobility, a specific directional limitation, or are built more like the Tinman from the Wizard of Oz, always looking for the oil can.
Let's break down a couple of scenarios and see what positions would be best for you.
Low flexion, low extension, low lateral movement: You're the proverbial Tinman. Getting to depth is always an issue, so doing higher squats to a box may be your reality. Likewise, deadlifting from the floor may be an aggressive amount of flexion, so taking somewhat of a modified sumo stance may be required to prevent low back involvement and possibly rack or block pulls. In fact, conventional pulls from the floor may be your deficit deadlift. The good news is you can carry and hold anything forever. You're a prized infantrymen for hiking through rough terrain with a combat pack because you'll never break down.
Good flexion, low extension, low lateral movement: You can squat well, but sprinting is a challenge to get any kind of kick without having your low back do all the work. Shoulder width stance is awesome, but going much wider than this causes some lateral hip discomfort. You prefer conventional pulls to sumo, and can pull from the floor well.
Good flexion, low extension, high lateral movement: You can pick your squat stance from a wide array of possibilities. Sprint extension is tough, but the lateral mobility makes you look like a ninja at times.
Low flexion, low extension, high lateral movement: You can squat deep, but need to have a country mile between your feet. Wider is better for you, so sumo pulls and very wide stance squats are best to hit depth. When you move to slightly wider than shoulder width, you lose any depth and wind up feeling tight.
High flexion, high extension, high lateral movement: You're some kind of sick mobility Cirque du Soleil freak who can pretty much do any movement possible. You also likely have trouble with the odd bit of tendinitis here and there as your muscles try to provide stability that may not be present in your hip sockets, but it's manageable.
With this information, you can choose your exercises based on what works well for you and what doesn't, and avoid banging your head against a wall trying to form your hips into a range of motion they may never get. With this new focus you can train hard and keep your focus on the stuff that's going to get you the best bang for your training time, without wasting copious time spent on minimal benefit drills. Train hard, train smart, and train to get the best results possible.
Advanced Core Training
If you're interested in learning more from Dean about core training, click HERE and check out his recent DVD. It's just over 4 hours long and provides .7 CEC's for NSCA members (trainers from other organizations can petition them to see if they can be granted CEC's as well).  In the video, you'll see/learn:
Detailed outline of core and hip function plus what the results of the assessment mean
Simplified walkthrough of the approach to core training that can be used for everyone from rehab to elite performance
Simple changes to variables like breathing and speed that can help change an exercise from a mobility drill to a speed and reaction drill and even to a max strength drill
Tons of practical takeaways and coaching cues to help viewers implement the exercises and techniques immediately.
Even some voodoo stuff that actually works.