Hi Fitness Peeps! I have seven random things to share with you today. By the way, I finished a comprehensive article titled How to Fix Glute Imbalances which I'll post in the next day or two so stay tuned for that.
1. Testimonial from Stu McGill
There are certain people in the profession who command respect, and one of these people is without a doubt Dr. Stu McGill. Many fitness professionals have read his books, but a couple of years ago I decided to start reading all of the journal articles he's published that I could get my hands on (which is a lot – in 2012 alone he's been involved in the publishing of 13 different articles which I'll share below). Anyway, he has taught me a ton pertaining to not only the spine, but Biomechanics in general, and I'm always grateful for those who have helped shape my beliefs and methods. It turns out we share an intense passion for hip extension and the glutes, so it is very meaningful to receive such an excellent endorsement from Stu. Here's what he had to say about Hip Extension Torque: The Scientific Guide to the Posterior Chain:
Hips are the dominant joint underpinning exceptional performance. The wisdoms are endless: In the Olympics we hear, "The great ones use their hips, the good ones use their backs and legs"; In the NFL, "Hip power trumps all other joints"; for groundwork in the UFC, "A hip beats a knee every time". In clinics we understand that the "Hip extensors are the best extensors of the knee", when standing hip extension drives the linkage to extend the knee without the stress of patellar tendon tension. Activation of the gluteal muscles is a wise strategy to recover from a threat to the ACL in the knee. In my world of enhancing back performance, the hips are the engine room to power the stiffened chassis of the core. Yet few summaries exist to synthesize the science that governs the mechanics of hip extension – until now that is. The team of Bret Contreras and Chris Beardsley have done the painstaking work and filled the void with this well organized and easily consumed review. Those wanting to be expert in training athletic potential will learn a great deal about the foundational mechanics of the hip musculature from reading "Hip Extension Torque". Bret and Chris have given enabled application of the science by creating compendiums of exercises ranked for muscle activation. Thank you for your leadership gentlemen.
2. Year in Review for 2012
I didn't realize how much progress I made in 2012 until I wrote this. You can definitely say it was a good year for me!
Moved back home to Phoenix (from New Zealand)

Got my beautiful girlfriend back (I wrote about her in 2011

HERE

). Well, we're finally back together. She's been training with me for 3 months and is already squatting 200 and deadlifting 225 by the way!

Acquired a steady lifting partner (Charles Staley)

Deadlifted 585 pounds for the first time, lifted on around 250 days

Started a research review service with Chris Beardsley – reviewed around 550 studies

Started up a podcast with Jonathan Fass – recorded 4 podcasts

Created two products with Chris Beardsley (Background and Hip Extension Torque)

Saved up over $30,000 for this year's tuition and other related expenses, increased my financial disposition without compromising my integrity

Started training The Glute Squad, got great results, improved upon my methods

Spoke at 2 seminars

Filmed 47 Youtube videos

Posted  103 blogposts: From January to December (month to month) I posted 7, 8, 7, 13, 6, 7, 7, 9, 10, 13, 7, and 8 blogposts. Just went back through all of them with nostalgia!

Published 4 journal articles and submitted 2 awaiting review

Finished writing 2 books

Wrote or contributed to 16 TNation articles

Networked with other sports scientists, was interviewed on several different podcasts, wrote guest blogs and articles for many blogs and magazines, was featured on many "best of" lists, learned a ton in all areas of sports science especially biomechanics, answered a lot of people's questions, posted lots of pictures of nice booties, etc.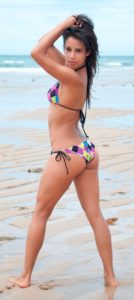 3. Things to Come in 2013
Here is my "circle" of colleagues who I collaborate with: Chris Beardsley, Brad Schoenfeld, Jonathan Fass, Kellie Davis, and Marianne Kane. Between these five people, I barely have time to breathe – they keep me on my toes! Chris and I have a few papers we're working on getting published. Brad and I do as well. Being involved with them allows me to shine as they do much of the dirty work that I'm not very good at. Jon and I have more podcasts on schedule (one of them Jon is dying to record as we've checked out 50+ papers on the topic). Kellie and Marianne  have been working very hard on our new glute site – we've received great feedback so far from subscribers pertaining to the videos and program.
In 2013, I'm going to delve heavily into my PhD. I will continue with the research review service. I will continue posting blogs and writing TNation articles. I will continue recording podcasts and glute training videos. I have Strong Curves coming out in April and Bodyweight Strength Training Anatomy coming out in October. I will release some more products and speak at some more conferences. I'm going to keep training hard with my lifting partner Charles Staley. And I will finally compete in a powerlifting competition in April (first time)!  So this will be a big year I hope.
4. Presentation for the NSCA Personal Trainer Conference
Last night I completed my powerpoint presentation for the 2013 NSCA Personal Trainer Conference which is in Las Vegas on March 8-9. My lecture is titled, The Science of Gluteus Maximus Training, and I can pretty much guarantee that there has never been a "sexier" slideshow in NSCA's history (before-after booty pics, etc.). I have 42 slides to discuss in 55 minutes, so this is going to be tough for me. But I have such a hard time omitting new findings and discoveries. I need to hire someone to zap me if I ramble or stray off topic!
We're 115 days out from this year's Fitness Summit in Kansas City on May 3-4. Last year was a fantastic time, so mark your calendars. Lots of great speakers as usual – Alan Aragon, Eric Cressey, Lou Schuler, Cassandra Forsythe, Bryan Krahn, and Mike T. Nelson (oh yeah and me too).
6. Two New Articles Accepted for the Strength & Conditioning Journal
I'm so excited to have recently gotten a couple of new papers accepted for publishing for the SCJ! One is very important in my opinion as it pertains to the good morning, 45 degree hyper, and horizontal back extension. It illustrates their hip extension torque curves and has implications for athletic training. The other discusses the exercise technique involved in the long lever posterior tilt plank (LLPTP) which I've discussed HERE. We conducted a follow-up to this article and collected data, ran the stats, and just submitted for publishing in a prestigious journal. The results are astounding – hopefully it gets accepted! I'll definitely post a link here on the blog as soon as these two articles are published ahead of print.
7. Dr. McGill's Research in 2012
Just wanted to give Stu a shout-out right back – he kicked some serious ass in 2012. Chris and I reviewed most of these in our research service. Stu has some awesome things he's working on in 2013 so I'm looking forward to his findings. At any rate, he deserves props as he doesn't seem to be slowing down one bit!
Take care my friends in fitness!