Greetings fitness friends! Here are 20  random things for you.
1. New TNation article – Don't be Donald Duck (how to rid excessive anterior pelvic tilt)
A couple of weeks ago I got THIS article published on TNation. It was very well received. If you haven't read it yet, definitely check it out.
2. Quick Home Workout for MyOMyTV
HERE is a quick workout I created and filmed for Marianne's website. Goblet squats, swings, push-ups, inverted rows. Give it a try!
3. Gangnam Style
From here on out, when I speak at conferences, I'll open and close to this dance:
4. Single Leg Hip Thrusts 1.5 Reps
Ben Bruno came up with an excellent idea for single leg hip thrusts: One-and-a-half reps. Check out out here:
5. Why Baseball Players Shouldn't Olympic Lift
Eric Cressey wrote an excellent article last week HERE.
6. Zatsiorsky's New Book: Biomechanics of Skeletal Muscles
Vlady is still at it – he just published a new book on muscles HERE. This stuff is right down my alley, but I checked out the Table of Contents and my brain hurt just looking at it. Zatsiorsky is a genius.
7. Grip Training DVD by Adam Glass
HERE is a badass DVD by world-champion grip specialist Adam Glass. I'm rarely this captivated by strength-training DVD's, but this one is freakin' awesome. This is NOT an affiliate link – I'm posting it here for any readers who want to learn more about grip training. If you're in this boat you will love this DVD. I didn't realize how many nuances there were to the sport of grip training. I highly recommend it.
8. Hollow Body Position
Check out these vids on the hollow body position. Gymnasts swear by it, and it reminds me of the RKC plank I've been using with my clients with much success.
9. Who is Your Olympic Athlete Body Match?
Click HERE to find out. Mine is James Davis, a fencer from Great Britain.
10. Strength & Conditioning Research Blog
In case you didn't know, Chris Beardsley is posting blogs on our Strength & Conditioning Research website. They are awesome!
Click HERE to learn how ballistic training differs from traditional resistance training.
Click HERE to the different strength qualities and how to diagnose your athletes.
11. Perspectives on Bolt's Performance
Words can't describe how jacked up I was for the big race last night. I had a feeling that Usain would prevail, and boy did he pull through. Click HERE for a few links to Usain's performance by Mike Young. THIS interactive link is the best. And if you want to know why Jamaicans are so damn fast, click HERE to see a cool infographic on Jimson Lee's site.
12. HardCore by Smitty and DeFranco
Smitty and JoeDeFranco created a new DVD which I loved as usual. Click HERE to check it out (no affiliate link). I even filmed a video testimonial since I liked it so much – it's embedded in the page that I linked.
13. Is A Calorie Just a Calorie?
Layne Norton wrote an excellent article HERE.
14. Visual Bodyfat Ratios
Below is a cool graphic I saw representing different bodyfat ratios. The only problem is that as the dude loses fat, his package gets noticeably smaller. Wouldn't that suck if this indeed happened? Thankfully it doesn't so no need to worry – your manhood will remain unscathed!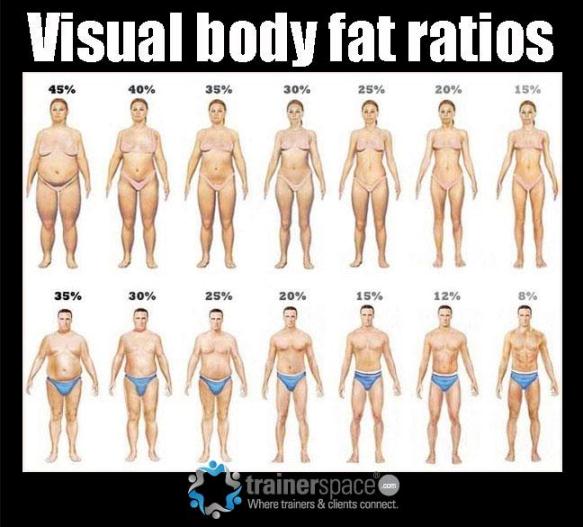 15. What if Every Sport Was Photographed Like Beach Volleyball…
THIS article cracked me up! The pics are hilarious.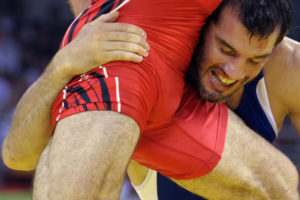 16. Arthur Jones – Biased, You Think?
Nick Tumminello posted this video on Facebook and it blew me away. Arthur Jones in his heyday. Listen to it for yourself…do you think he was biased regarding barbell training vs. Nautilus machines?
https://www.youtube.com/watch?v=_MaldG7eqUU (sorry it won't embed for some reason, you'll have to click on the link)
17. Free Course from John Berardi
JB is offering a free 5-day course HERE (no affiliate link) on the essentials of nutrition coaching. JB is the man so I'm sure this will be a valuable resource.
18. Men vs. Women
I know this is old but it's so true! Thought I'd share it even though you've probably seen it.
19. Hip Thrust Blog Comments
A couple of weeks ago I posted THIS blog regarding the hip thrust. Even if you already read it, you may want to go back and check out the comments. I received some very good questions from readers and they're worth reading.
20. Heavy Ass Kettlebell
For my bday I purchased a 203 lb kettlebell. The KB on the left is a 106 pounder (48 kgs), the KB on the right is a 203 pounder (92 kgs). The other day I busted out 3 x 8 swings. Love them! I'll shoot a video and post it shortly.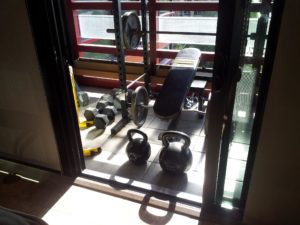 That's all folks! Cheers, BC