Here's a quick random thoughts blogpost to tide you over.
1. Spartacus, 300, Gladiator, etc.
Lately I've been watching Spartacus episodes and I always feel very proud watching the show because of my own training. While I don't train for hours each day and I no longer engage in MMA training, I still work my butt off on the big lifts. I felt the same way when I watched the movies Gladiator and 300. You can't possibly understand the pride and sense of accomplishment associated with transforming your physique, athleticism, and strength unless you've done it.
So congrats to all my readers who have done the same! Other people come home from work, plop down on the couch, and flip on the tv, while we head straight to the gym to throw around some weights and keep our bodies functioning optimally. The days of gladiators are long gone but that doesn't mean we can't still feel like one!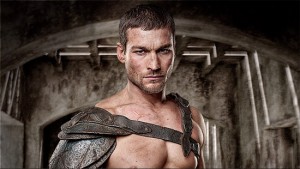 2. FMS Hardcore!
Click on this link and watch the very creative video that Mark Fisher from Mark Fisher Fitness put together on the FMS. The FMS is a 7-Movement Screening System developed by Gray Cook and Lee Burton, and it just got much sexier!
https://www.youtube.com/watch?v=MBeFD3cdO2M&feature=feedwll
3. If I Didn't Train so Hard I'd be a Whale!
I spend my days trying to resist raiding the fridge and cupboards. My appetite is constantly tapping on my shoulder reminding me that food is near. I've always said that if I didn't lift heavy weights, I'd look like a sumo wrestler. But this simply isn't true. I recently took ten days off of lifting following my surgery and my weight didn't change. I just wasn't hungry and I found myself consuming much fewer calories. If I didn't train, I'd lose a ton of muscle, but I wouldn't gain a ton of weight since my appetite would adjust and quit turning me into a deprived Viking in search of food and women.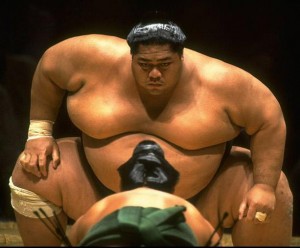 4. Fitness Blog Awards 2011
I've been reading journal articles like they're going out of style lately, but journals don't give me training ideas like blogs do. I want to thank all the fitness bloggers out there who spend considerable time each and every week coming up with free blogposts for everyone's benefit. Most people don't realize how much time goes into filming Youtube videos, editing, researching, etc.
While there are plenty of excellent writers, trainers, coaches, therapists, and researchers with excellent blogs, here are my "Blog Winners for 2011."
Most Creative
Nick Tumminello – Nick is always coming up with great ideas and I always find myself thinking after I read his blogs.
Ben Bruno – Ben possesses some freakish strength and finds some very unique ways to push the limits on Mike Boyle-inspired functional exercises.
Smitty – Smitty from Diesel Crew consistently comes out with new exercise ideas that I incorporate into my arsenal.
Most Educational
Brad Schoenfeld – Brad is one of the most intelligent personal trainers I've ever met and is better versed in hypertrophy literature than probably anyone on this planet.
Mark Young – Mark is incredibly intelligent and often the voice of reason pertaining to various topics in our field.
Eric Cressey – Eric is one of the brightest coaches out there and is someone from whom I've learned so much in the past decade.
Most Humorous
Tony Gentilcore – Tony owns this category. His blog is absolutely hilarious and is one of its kind.
Best Exercise Form
Tony Gentilcore – I'm always using Tony's Youtube videos in my emails as you won't find much better form out there.
Joe Bonyai – Joe doesn't blog often, but when he does it's inspiring! He moves like a cheetah and a ballerina, making him the only cheetarina strength coach in the field.
Honorable Mention – Just because they didn't fit into one of these categories
Kelly Baggett – This guy thinks about jumping and sprinting all day long!
Matt Perryman – I love Matt's thoughts on strength training. He has an amazing blend of practical and literature knowledge.
5. Daily Blogs
Here are two daily blogs you can follow that tel you what to read for the day.
6. TNation Article on Hypertrophy vs. Strength Training
This article was posted last week and was very popular around the strengthosphere. Check it out if you haven't yet read the article. Brad Schoenfeld and I spent a lot of time on this one!
That's all peeps! I'm out.