When life gives you lemons, you make lemonade. Everytime I injure myself, I end up learning valuable lessons, both with realizing what got me injured in the first place as well as learning how to train through/around injuries.
As most of you know I recently tore my biceps tendon doing mixed grip deadlifts and had surgery just last week. I've been back to the gym twice since and due to my injury I'm not trying to set any records or push it too hard.
Today I did some very strict high bar squats, arched back good mornings, and hip thrusts. Holy Bealzebub is all I can say!
Normally I'd laugh at the amount of resistance I used, but I was amazed how fatigued my muscles were following the session. Here was my workout:
high bar squat 135 x 10, 185 x 10, 225 x 6
arched back good morning 135 x 10, 155 x 10, 185 x 6
hip thrust 225 x 10, 225 x 10, 275 x 6
I remember hearing Jim Wendler talk about how he used to good morning hundreds of pounds but now he sticks with 185ish and feels them working much harder. Personally, I've done good mornings with 405 pounds (sumo stance arched back short ROM) but 135 pounds today with a very strict arch in the stretch felt amazing.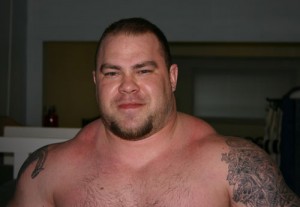 And I've done 405 pounds for 10 reps on the hip thrust, but today 225 pounds was tough since I was so strict! I hobbled away from this workout with shaky quads and burning glutes.
All too often we get caught up in progressive overload and we keep pushing the envelope lest our form deteriorates. Our form starts off great, but after a year of trying to steadily move up in weight all of a sudden our joints aren't as stable, our spine isn't as arched, our ROM isn't as full. For this reason every once in a while I recommend backing off a bit and starting over.
Remember, muscle force has to do with resistance and the length of the lever. A straight arm lateral raise with 20 lbs works just as much deltoid muscle as a bent arm lateral raise with 40 lbs (assuming the lever length is cut in half and the humerus angle doesn't change much). So your muscles aren't going to shrink if you back off in weight a bit and focus on using impeccable form. You'll find that you control the weight better and work the muscles through a fuller ROM, thereby increasing TUT and constant tension which provide a powerful hypertrophy stimulus.