I'm very excited to have convinced my clients Erin McComb and Sammie Cohn to compete in their first powerlifting contest in early November! They're both well-experienced in bikini competition and now wish to broaden their training repertoire. I've been training Erin for just over a month now and I just started training Sammie again this week. If you've been reading my blog for some time now, you'll know that she was part of the Glute Squad last year (see HERE and HERE to read about the glute squad – we trained out of my 6th floor condo for six months haha). We have 6 weeks to prepare!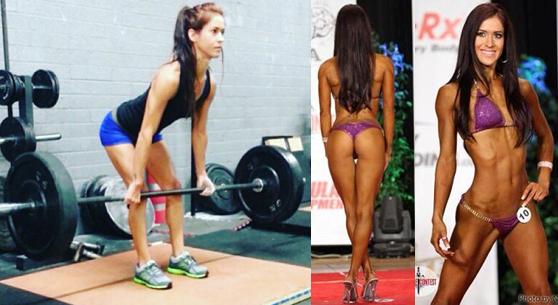 They'll be training with me twice per week so we'll be doing lots of squatting, lots of deadlifting, lots of hip thrusting, and lots of benching. I'll document their strength gains via video footage each week so you can watch them progress and follow their journey.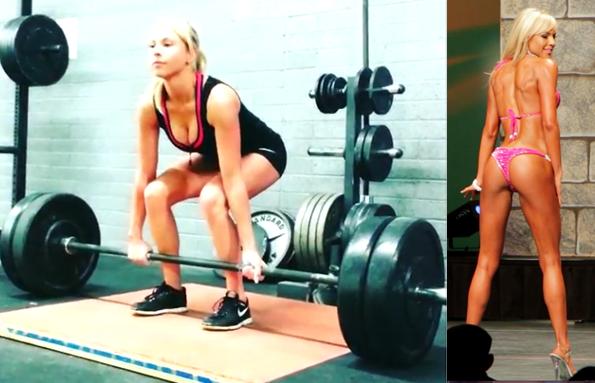 I want to show my female readership that heavy lifting plus healthy eating equals an excellent physique. I'm also hoping to inspire more women to make the leap and actually compete in a powerlifting competition.
When I first asked my girlfriend if she wanted to compete, she was under the impression that powerlifting training "made you huge" and was fearful of the notion. I assured her that this was far from the truth and that if she didn't up her calories, she wouldn't gain any weight or become too muscular. When she competed (see HERE for video footage – she squatted 225 and won the state record for her weight class), she was both surprised and delighted to find plenty of other strong and sexy female competitors that were thin and far from "bulky." I'm sure that many other women share this misconception and it's far from the truth.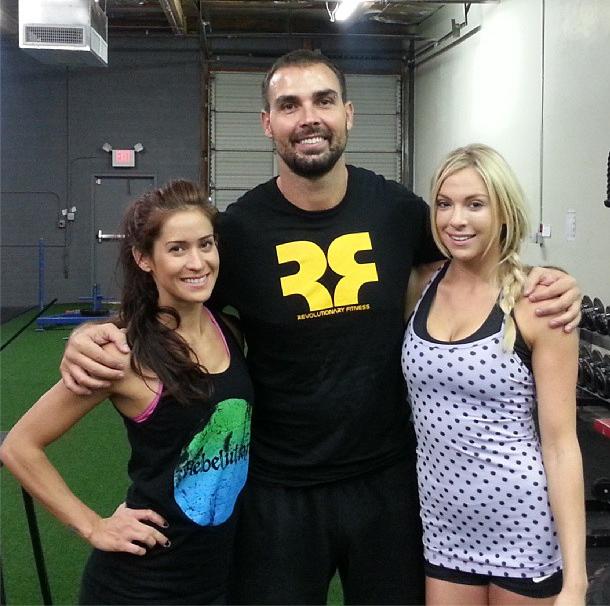 Here are the two training videos for the week:
9/24/13
9/26/13
The girls are learning the form quickly and progressing very well. People typically struggle at first to transition to powerlifting style training as they're usually accustomed to squatting and bench pressing differently. Learning to squat to proper depth and pause on the chest during the bench takes time getting used to, but Erin and Sammie are quick learners. In 6 weeks their form and coordination will be much better.
Right now, Erin weighs around 100 lbs and can squat 115 lbs (up 20 lbs already from when she started), bench press 85 lbs, and deadlift 155 lbs. I'm hoping that she'll hit a 135 lb squat, 100 lb bench press, and 185 lb deadlift at the meet.
Right now, Sammie weighs around 130 lbs and can squat 175 lbs, bench press 90 lbs, and deadlift 245 lbs. I'm hoping that she'll hit a 225 lb squat, 110 lb bench press, and 300 lb deadlift at the meet. What's crazy is that Sammie hasn't lifted weights in 6 months except for performing solely hip thrusts with only around 185 lbs on a regular basis. The fact that she somehow built squat and deadlift strength over the past six months by just hip thrusting with submaximal effort blows my mind!
We'll see where the chips fall!
Follow our journey on Instagram if you'd like as we'll make sure to post pictures and videos, but I'll also post updates on the blog each week.