I was surfing through Google Images for a good kettlebell swing picture and couldn't find any I liked, so I had my brother take this one today.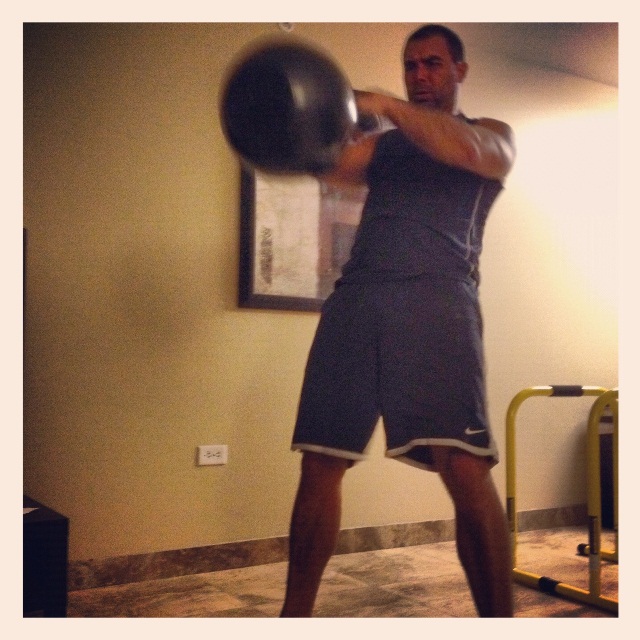 Pretty sweet if I must say so. The 203lb KB is big, but this picture makes it look even bigger due to forced perspective.
If you're a fitness writer and need a cool KB swing pic to embed in a blog or article, feel free to use this one.
Moving on, I'm a huge fan of HAKS (heavy ass kettlebell swings).
I'm getting better at them and they've actually changed my deadlift form around. From a Sports Science perspective it's incredibly intriguing!
Here's a vid from earlier tonight of me doing 20 reps with the 203 pounder:
Have a great week fitness peeps!