Today's blog is a guest post by Chad Waterbury. I've been reading Chad's stuff for many years. In fact, Chad started writing for TNation eleven years ago, and he's always extolled the virtues of high frequency training (HFT). Over the years, TNation has been my go-to site for ideas as a lifter, as I feel that the contributors to that site are the best in the field for new ideas in Strength & Conditioning. Though I always had a ton of respect for Chad and appreciated his expertise, whenever his articles would post on TNation, I'd extract bits and pieces from them but never give the big picture (HFT) a whirl. I mistakely assumed that experienced lifters such as myself required more recovery and wouldn't make optimal gains with that type of programming. I can say without a doubt that the biggest regret I have as a lifter today is not listening to Chad and experimenting with HFT earlier on in my lifting career. HFT is damn effective if you do it right, and Chad is here to shed some light on how this can be done.
At the end of this post, you'll find a link to Chad's new program. Many of my readers inquire about new programs and I like to endorse the ones I feel strongly about. However, the link will not be an affiliate link – therefore you know I'm endorsing this for the right reasons. – BC
High Frequency Training
By Chad Waterbury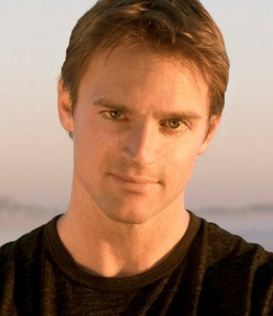 Which is more likely to produce the most growth for any muscle group – five workouts, or 25? I doubt anyone would argue that five workouts are better. As long as each workout is sufficient to stimulate growth, and as long as the body is given time for repair, it seems like simple math. More work will lead to more growth.
Have you ever stopped to consider why speed skaters and cyclists have bigger quadriceps than most of the strongest powerlifters you know? Or why the calves of soccer players, lats of swimmers, and deltoids of boxers are proportionally large compared to the rest of their body?
It's not because they perform 3-4 sets of 8-12 reps two or three times per week for those muscle groups. It's because they expose those muscles to a very high volume of work.
So if you have a muscle group that won't grow, or if you want to add muscle across your entire body, one effective approach is to increase the volume of work to those muscles.
But adding a bunch of extra sets to your current workout won't solve the problem. If 100 sets of curls in one day could add an inch to your biceps, every guy would've found time to do it. It's doesn't work because your physiology won't allow it. Indeed, there's a point of diminishing returns in any single training session.
What's required for muscle growth? There have been numerous answers to that question, but researchers Daniel West and Dr. Stuart Phillips sum it up well:
"Repeated phases of net protein balance, which can be generated by the elevation of protein synthesis in response to repeated bouts of resistance exercise and protein ingestion, underpin muscle hypertrophy (Phys Sports Med 2010)."
Of course, you need to eat protein to build muscle, but let's assume your protein intake is adequate. That leaves us with the other essential aspect of muscle growth: repeated bouts of resistance exercise.
After a challenging bout of resistance exercise, muscle fibers are damaged and need repair. The repair process starts from a group of muscle stem cells (satellite cells) that normally sit quietly in your muscle. But once damage occurs, these satellite cells get activated and rush to the site of damage where they initiate the muscle growth and repair process (Hill, et al J Physiol 2003). Importantly, that pool of muscle stem cells must be replenished.
Mechano-Growth Factor (MGF) is responsible for replenishing the pool of muscle stem cells, and it's formed from insulin-like growth factor 1, or IGF-1 (Hameed, et al J Physiol 2003). This is important because without adequate levels of MGF you wouldn't be able to maintain your muscle mass, much less increase it. Indeed, MGF appears to be a key player in regulating muscle growth, according to research by Drs. Hill and Goldspink.
Each time you sufficiently stimulate your muscles, a pulse of MGF is released to provide growth and repair. So it's my hypothesis that more frequent training results in more pulses of MGF. This is why I feel high frequency training (HFT) would beat less frequent training, even if the volume were exactly the same.
If you train the push-up 10 times per week you could produce 10 pulses of MGF. However, if you train a heavy bench press twice per week you'd only get two pulses of MGF.
But are a few sets of a relatively low-load exercise like the push-up sufficient to stimulate muscle growth? They are, according to research by Burd, et al. (PLos One 2010). His research team found that performing four sets to failure with as little as 30% of 1RM increased protein synthesis more so than with the guys who did four sets to failure with 90% of 1RM.
These are a few of the factors that form my basis for HFT. Whether you want to add muscle to a lagging muscle group, or spread growth across your entire body, one of the most effective strategies is to expose those muscles to a higher, but manageable, volume of work through HFT.
Stay Focused,
Chad Waterbury, M.S.
To find out more information, click the banner below (not an affiliate link):