What's that bro? Speak up. You like the pump? That's okay, don't be afraid to admit it. I like the pump too. In fact, I even published a journal article on the topic with my good friend Brad Schoenfeld HERE. I like feeling a glute pump, a quad pump, a ham pump, a pec pump, a delt pump, a back pump, and an arm pump. I've written in the past about how to achieve a glute pump HERE. If you want a quad pump, all you need to do is bust out a few sets of medium to high rep leg extensions with short rest periods. Same goes for leg curl variations and the hammies. But what if you don't train in a commercial gym – what if you train out of your garage or out of a facility that doesn't have leg extension and leg curl machines?
If you train in a garage gym, then chances are you resort mostly to squat and deadlift variations for leg development. While many lifters, especially those who train at commercial gyms, would be much better off if they went this route and solely focused on progressive overload with squat and deadlift variations, at least for a certain period of time, there are times when adding in leg isolation movements is a good idea. Feeling the burn and acquiring a pump is good for muscular hypertrophy, especially when performed in tandem with heavy compound lifting, and all bodybuilders do it.
The problem is, performing leg extension and leg curl movements is not always easy in the garage gym setting. Many in this circumstance resort to sissy squats and Nordic ham curls, which is perfectly fine, but there are indeed ways to perform isolated knee flexion and extension exercises in the garage gym. Granted, specialized equipment is often needed, but the point of this article is to showcase some ideas and spark creativity. With some ingenuity, chances are that you can figure something out in your garage gym just like we did.
I sometimes throw a couple of sets of a couple of these exercises in at the end of a heavy leg workout to add additional time under tension and metabolic stress.
Here are pics of the individual movements:
Band Leg Extensions off the GHD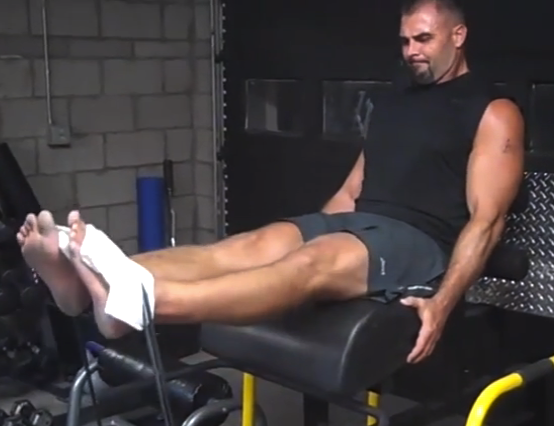 Gliding Leg Curls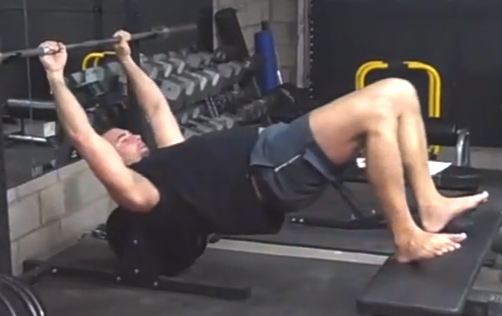 Band Lying Leg Curls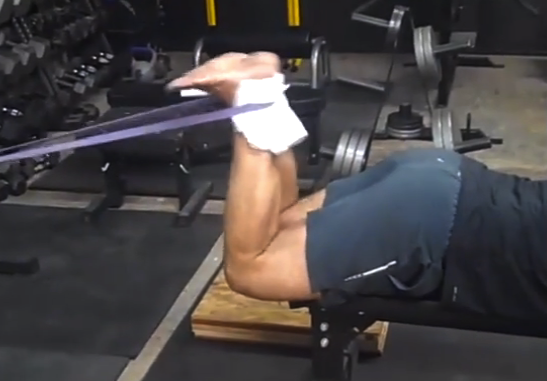 Single Leg Band Lying Leg Curls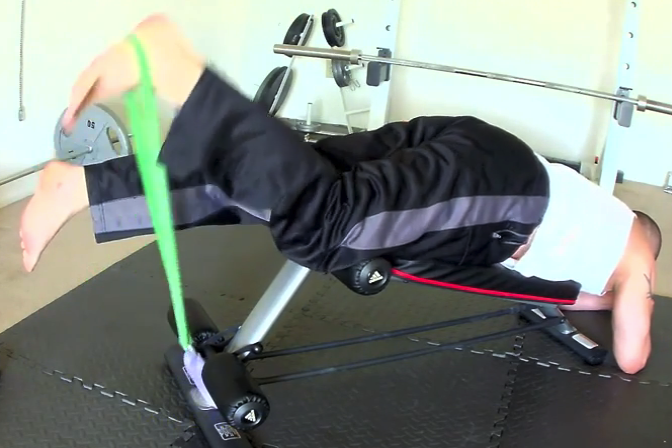 Supine Band Leg Extensions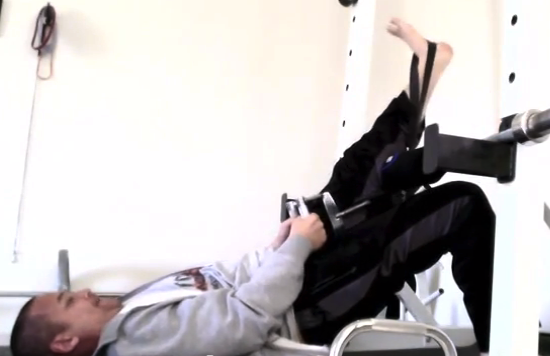 Leg Extensions off the Reverse Hyper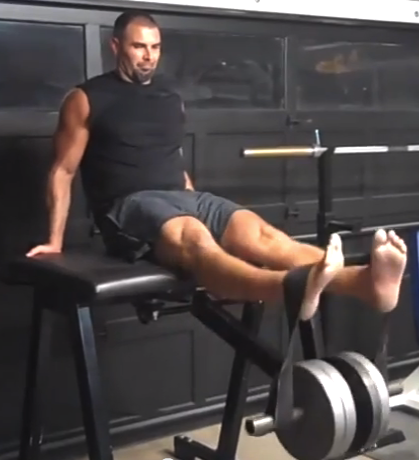 Band Seated Leg Curl