Today's article is a guest blog by Anthony Mychal. Personally, I'm a "maximal strength" guy to the bone, but I enjoy hearing various arguments from other coaches. A while back I posted an article from Rob Panariello HERE. I agree that at times, especially for certain athletes, there is merit in avoiding max strength work and progressive overload. I think you can build tremendous athletes by targeting qualities other than max strength and/or simply focusing on bar speed with submaximal loads. But my take is that max strength lays the foundation for many other qualities and should be the cornerstone of a proper S&C program. However, Anthony makes some very good points below. What do you think?
America is obsessed with strength, and for our athletes this obsession might be doing more harm than good. After all it's the "strength" and conditioning industry. But thanks to some forward thinking coaches, the question of "how strong is strong enough?" floats about.
Most performance coaches come from a strength background. We love lifting heavy things and questing for strength, so it's only natural we want our athletes to do the same. But a player such as Kevin Durant makes money we can only fathom by being a good basketball player, not by being a good weightlifter.
Yet debates rage about whether athletes should train like powerlifters or Olympic weightlifters. Realistically, the answer is neither. Now, that's not to say that they shouldn't bench or squat. But both powerlifting and Olympic weightlifting are sports in themselves. How silly would it be for an Olympic weightlifter to play football to become explosive? As Buddy Morris once said, "If Olympic weightlifting made you a better football player, playing football would make you a better Olympic weightlifter." Wouldn't it?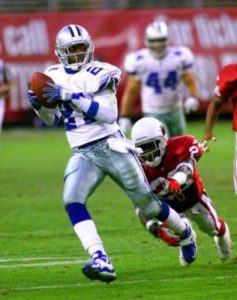 WHY MAXIMAL EFFORT MIGHT BE MAXIMAL FAILURE
Health is the primary concern for an athlete, in both the short and long term. Is taking Kobe Bryant's squat to 600 pounds going make him a better basketball player? Probably not. To boot, the loading it requires would likely shed a few years from his playing days. That's millions of dollars we're talking about.
We often associate maximum muscular contraction with strength. Westside popularized the three ways to get the former with the dynamic effort method (DE)—lifting a light(er) weight fast—the repeated effort method (RE)—lifting a light(er) weight to failure—and the maximal effort method (ME)—lifting a maximal weight.
But achieving a maximum muscular contraction is different than getting stronger. And for most athletes, a maximum muscular contraction akin to a 1RM never happens during their sport because that kind of effort isn't repeatable. Football players can't gas themselves on one play.
A POTENTIAL SOLUTION
For athletes, the maximal effort method has been glorified for the wrong reasons. The following quote is taken from Westside Barbell's Website:
The majority of the Soviet training was centered around 75-85% of a one-rep max for about 50% of all lifts, and 20% are done at 90-100%. The Bulgarians trained mostly at 90-100% max. Circa-max weights are 90-97%. The Bulgarian system produced the highest results in weightlifting. Why? They handled the highest average weights most often. It's that simple. Yes, they had used a very select group of lifters, but that system was the best.
Glancing at that quote, it's quite convincing that the Bulgarian system was superior. So we should go maximal or go home, right? But here's what gets lost: you can still get strong training primarily in the 75-85% range, and this is something Dr. Yessis confirms.
"About 70% of strength work should be in the 70-85% range, which actually allows you to develop greater strength than when you lift only in the 90-100% zone."
And considering most Soviets were only a few pounds behind the Bulgarians in the Olympics, you can get pretty darn strong.
Zatsiorsky, in Science and Practice of Strength Training, deems this as the sub-maximal effort method, which he describes as lifting a load lighter than a maximum for sub-maximal number of repetitions.
Most athlete's need to be strong, we get it. Do they need to be Powerlifting strong? No. The more physical sports positions will need more strength comparatively, but athletes won't be challenging world records.
For athletes, the Soviet's method is better because you can get strong without being exposed to higher intensity stressors, which does three things. First, it lessens the chance for injury. Kobe can only be Kobe on the court. Second, it allows more energy and nervous system reserves for sport-specific training. Third, it allows speed, power, and reactivity to be better trained. Maximal effort strength training impairs the development of speed to an extent. You'll never be as strong and as fast as you can be at the same time, which is why speed athletes taper strength work closer to competition.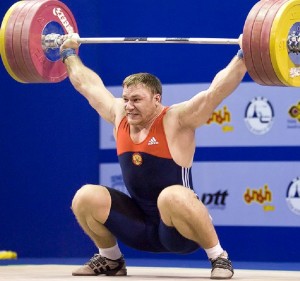 ARE INJURIES FROM MOVEMENTS? OR MAXIMAL EFFORT?
Some coaches have qualms with athletes bench pressing and squatting, citing shoulder and knee issues that can arise. But are the movements causing the problems? Or are the methods? It's much easier to keep form during a sub-maximal set, after all.
And here's an observational anecdote taken from baseball. (Keep in mind this is nothing but a thought.) At the highest level, pitchers are first in line for shoulder and elbow problems, even though catchers throw the ball just as much (if not more).
The difference?
Pitchers, throughout their career, are concerned with lighting up the radar gun. So there is a chance that it's less about the movement and more about the intensity.
Now, I'm sure curveballs and sliders don't help the situation. But, regardless, recovery is paramount. And it's easier to recover from lower intensity training.
WHAT DO YOU THINK?
Of course, the sub-maximal effort method isn't likely to proliferate anytime soon because working until exhaustion is ever appealing. People don't want to hear that training with less intensity and less effort can still produce gains in strength.
But Prilepin's Table has the general formula for us; it's just a matter of believing.
So what do you say? Can you believe?
Anthony Mychal exists at the crossroad between fitness and athleticism. As a professional, he's a writer appearing on the likes of T-Nation, LIVESTRONG.com, STACK, and Greatist. As a dude, he's a self-proclaimed performance junkie that practices martial arts tricking. He splatters his ideas about building a body that matters on a weekly basis at his blog.