Sometimes we want to train, but for one reason or another we can't make it to the gym. Maybe the gym is closed, maybe you're snowed in, maybe your car broke down, or perhaps you're confined to house arrest like my man Galileo.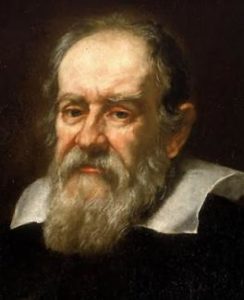 At any rate, there's no need to worry, as no matter what your current level of fitness, there are still some things that you can do to get in a good workout. The trick is to find exercises that are challenging enough to stay in your preferred rep range. Finding challenging exercises is not an easy task if you're an advanced lifter and you don't have any equipment.
Advanced lifters don't want to crank out 100 bodyweight squats, 50 push ups, 100 glute bridges, and a 3 minute front plank. Sure it's a hard workout but it won't do much for improving or even maintaining muscular strength, as these ranges work more on muscular endurance. While beginners may do fine with bodyweight squats, push ups, glute bridges, and planks, advanced folks need more challenging exercises.
My Preferred Home Workout
If I need to train at home and don't have any equipment, I like to perform single leg squats, single leg hip thrusts, between chair push ups, and table rows. Maybe I'll bust out 3 x 10 for the single leg squats, single leg hip thrusts, and table inverted rows, and 3 x 20 for the between chair push ups.
Rationale
Since I'm pretty tall, I find single leg squats (the way I do them in this video) to be quite challenging. For me it's one of the most challenging knee dominant exercises. I don't believe there's any more challenging bodyweight hip dominant exercise than the feet and torso elevated single leg hip thrust. I hate doing sets of 30-40 push ups, and I find that if I use more ROM and do them in between benches my pecs get worked harder and I can only do sets of 20 reps. Table inverted rows are really the only upper body pull you can do at home with no special equipment.
Conclusion
The point is that nobody should ever rely on stupid excuses for not staying fit. There is plenty of stuff that we can all do at home to maintain our fitness. Here's a great quote:
No citizen has a right to be an amateur in the matter of physical training…what a disgrace it is for a man to grow old without ever seeing the beauty and strength of which his body is capable. – Socrates (469 – 399 BC)