Some of you might already be aware of this, but I never realized that one could perform decline presses from the floor just by bridging at the hips. I assumed that I wouldn't be able to achieve a full ROM, but this wasn't the case.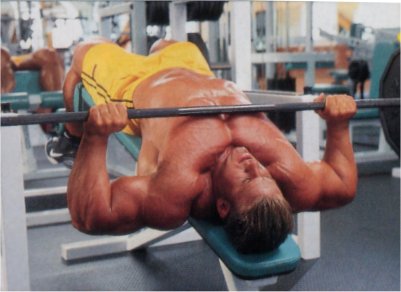 I've always loved me some decline pressing, but I don't have a decline bench in my garage gym (or at Gold's Gym in Phoenix or Revolution Training in Tempe for that matter). My friend on Facebook, Simon Headland, suggested that I give these a try, and I loved them.
On Friday I did two sets of bench press, two sets of incline press, and two sets of decline press (shown below) for a nice little upper body pressing workout. Give these a try if you enjoy decline pressing but don't have access to a decline bench.