I'm sensing that many of my readers are getting very interested in daily training. It would be irresponsible of me to send my readers off to battle unarmed, so I wanted to extend some advice as to how you can make daily training work for you. I believe that all types of routines can be very effective, including body-part splits, upper/lower spits, and push/pull splits. And I believe that every individual can make each type of split work for them, through program design variable manipulation. To me, daily training is a lifestyle. I suppose that many bodybuilders feel the same way about body-part split training. Now that I've gotten accustomed to daily training, it will be very hard to stray from it. Split routines just don't seem complete anymore, and they don't leave me feeling accomplished. To each his own though, and I will continue to train alongside my bodybuilding brethren with no judgment.
The fact of the matter is, I like to squat. I like to press. I like to pull. I like to do these every day. As long as I'm gaining strength and building up work capacity, who's going to stop me? I've learned a ton from Broz but I have different goals than his lifters. I'm not an Olympic weightlifter, nor do I have any plans to Olympic weightlift or have a genetic predisposition to succeed at the sport. But my goals do entail being as muscular and strong as I can possibly be (without gaining a bunch of weight). I've learned that I respond very well to frequency. It seems that the more frequent I lift heavy, the stronger I get. I have made adjustments to allow this system to work for me, and I'd like to give you some clues as to how you can allow it to work for you too.
Law of Diminishing Returns?
I'll be perfectly honest here and admit that I don't know where the boundaries lie. How many squat sessions per week result in maximal adaptation? Five? Ten? Twenty? I have no idea. Obviously at some point you'd outstrip your ability to recover and would therefore go backward. If you got to the point where you were setting an alarm to wake up in the middle of the night and squat, then that would be absurd. The point is, the maximal number of sessions is probably more than what you're currently doing. Much more.
Personally, I like training five days per week for around an hour. If I were an Olympic lifter, or if I trained competitive Olympic lifters, then I would start experimenting with twice daily max squatting and longer training sessions. I've seen way too many impressive videos on Broz's Youtube page to deny the effectiveness of his system. But when you're like me and you're not competitive, I like to have some days off and I like to be out of the gym within an hour. Whether this is optimal or not is beside the point. The point is that you don't need to fear increasing your training frequency as you're probably not reaping your maximal frequency benefits and you're most likely nowhere near the point of overtraining.
The Biggest Problem with Daily Training is Overzealous Lifters
Meatheads are excessive. Moderation to us means 3 sets instead of 4 or 2 scoops of whey rather than 3. We have it engrained in our heads that the only way to see results in the gym is to go absolutely berzerk. We have trouble tempering our enthusiasm.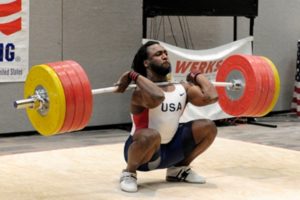 Inside the Meathead's Mind
Johnny Meathead can max squat 365 lbs and max deadlift 455 lbs. Here's his previous lower body regimen:
Monday
back squats 225 x 5, 275 x 5, 315 x 3, 345 x 1, 350 x 1
back extensions 100 x 12, 100 x 12
Thursday
deadlifts 315 x 5, 365 x 3, 405 x 1, 435 x 1
Bulgarian split squats 135 x 6, 135 x 6
Enter Broz
Johnny Meathead reads an article about John Broz and immediately decides to change it up.
The lower body portion of week one of daily training goes like this:
Monday
Pre-workout notes: This is exciting! I'm going to get freakishly strong and jacked!
back squats 225 x 3, 275 x 3, 315 x 1, 335 x 1, 355 x 1, 365 x 1
deadlifts 315 x 3, 365 x 1, 405 x 1, 425 x 1, 455 x 1
Notes: Very tough workout. Wiped out!
Tuesday
Pre-workout notes: I'd be lying if I said I wasn't sore and exhausted. But what I feel is a lie, so I gotta train through it. I'll just squat today and I won't do deads.
back squats (after considerable warm-up) 225 x 3, 275 x 3, 315 x 1, 325 x 1 (this is feeling heavy), 335 x 1 (grinder…I need to be going up not down, I'll move to 345 anyway), 345 x 1 (form sucked)
Post-workout notes: Oh well, I'm adjusting to the new routine, tomorrow I'll be stronger.
Wednesday
Pre-workout notes: Somehow I'm more tired than yesterday. This is tough! I guess this is the dark phase Broz talked about.
back squats 225 x 3, 275 x 3, 315 x 1 (knees and low back aching), 325 x 1 (rounded low back, knees caved in, painful! I'll just do some high rep back-off work), 225 x 3, 225 x 3 (since I got a shitty workout on squats I'll do some glute ham raises to hit the hammies)
glute ham raises bw x 10, bw x 10, bw x 8
Post-workout notes: I don't know about this routine. I don't think my body is built for it. I'll give it a couple more days and see how it goes.
Thursday
Pre-workout notes: Feeling very tired and beat-up. What I feel is a lie so I'm going to ignore that my body is telling me to take a day off. Maybe I'll just do front squats today and speed pulls.
front squats 185 x 3, 205 x 3, 225 x 3, 245 x 1, 265 x 1, 275 x 1 (knees hurting)
speed pulls 225 x 3, 275 x 3, 315 x 1, 315 x 1, 315 x 1 (back hurting)
Post-workout notes: My knees and back are aching pretty bad. When is the soreness going to go away?
Friday
Pre-workout notes: My body is officially exhausted. I feel like I got hit by a train. Who knows, maybe I'll be stronger today.
back squats 225 x 3, 275 x 3 (feeling very heavy), 315 x 0 (failed, what the hell? there's no way I'm getting weaker, I'm just not warmed up, I'll try it again), 315 x 1 (got it, but my back rounded, my knees caved in, and my weight shifted forward, I'm calling it a day, this sucks!)
Post-workout notes: I'm supposed to come in tomorrow and squat again after this lousy performance? No way! This type of training just doesn't work for me. All those assholes doing daily training are on steroids. Since I'm natural, this just isn't for me. My body just can't recover.
What Johnny Meathead Should Have Done Instead: Easing into Daily Training
There are a number of ways you can ease into daily training successfully. Here are some of them:
1. Have hard days and easy days. Maybe the easy days entail simply doing 135 lbs for 3 sets of 5 reps. For the first week, do 2 hard days and 3-5 easy days. For the second week, do 3 hard days and 2-4 easy days. For the third week, do 4 hard days and 1-3 easy days. For the fourth week, do 5 hard days and 0-2 easy days. Now you've successfully acclimated yourself to the new stresses.
2. Or, you could keep doing 2 heavy days per week and just start bumping up the poundages on the easy days. Add 20 lbs per week to the load you use on your easy days. Within 2 months this equates to a 160 lb jump and now you're using heavy loads 5 days per week.
3. Just use the front squat for the first two weeks, then start adding in the back squat.
4. Be strict. When you were doing two lower-body workouts per week you could get away with letting your form slide 15-20%. Now you're in the big-leagues buddy. Don't let your form deteriorate more than 10%. Better yet, keep it at 5%.
5. Don't perform any grinders. Don't use any load so heavy that you can't perform the concentric portion in under 3 seconds. Better yet 2 seconds.
6. Just do speed deads for the first couple of weeks with 50-70% of your 1RM, then start going heavier.
7. Autoregulate!!! Listen to your body. If you're not feeling right, just go through the motions. Don't get caught up with numbers. In a couple of months you'll have more experience with the new methodology and can make educated decisions regarding what to do when you're not feeling your best. For now, err on the side of safety and don't push it too hard on these type of days.
8. Don't do any back-off sets. After a month, start adding them in.
9. Use variations. Broz is building Olympic beasts. He's learned that ultra-specificity is King. I'm not an Oly lifter, so therefore I'll add in different auxiliary lifts and variations. If your back is dodgy, do front squats and hip thrusts or back extensions (should be called hip extensions). If your knees are dodgy, do high box squats and really sit back, then do RDL's. If your adductors are dodgy do narrow stance high box squats and rack pulls. Most of the days you'll feel okay, but there's nothing wrong with altering your training and allowing for more variation in order to suit the present conditions.
10. Stay away from failure and true maxes for the first month. Stick with an upper limit of 90-95% and leave a rep in the tank.
Give Yourself 8 Weeks to Break Into Daily Training
These are just some of the ways you can ease into daily training. If you're like me, then you want to train for the rest of your life. I think I'll be deadliftin' til the day I die.  It takes time to build up work capacity, but rest assured you can and will adapt. For this reason, don't rush it. Take your time building into daily training.
The problem with most lifters is that they go from A to Z overnight. This is a recipe for disaster. Go from A to B to C to D and so on.
Just One Example of a Suitable Week-One for Johnny Meathead
Monday
Pre-workout notes: I'm excited about daily training, but I'll make sure to temper my enthusiasm and enjoy the process.
Back squats 225 x 3, 275 x 3, 315 x 1, 335 x 1
Speed deadlifts 225 x 3, 255 x 2, 275 x 1
Post-workout notes: That wasn't so bad. Let's see how things feel tomorrow.
Tuesday
Pre-workout notes: Feeling great. No complaints.
Back squats 135 x 5, 135 x 5, 135 x 5
Back extensions 100 x 8, 100 x 8
Post-workout notes: Easy-peasy, lemon-squeezy
Wednesday
Pre-workout notes: Feeling great. No complaints.
Back squats 135 x 5, 135 x 5, 135 x 5
Back extensions 100 x 8, 100 x 8
Post-workout notes: Easy-peasy, lemon-squeezy
Thursday
Pre-workout notes: Feeling very strong and explosive today. No soreness.
Back squats: 225 x 3, 275 x 3, 315 x 1, 335 x 1, 365 x 1 (wow, that's my max, but I think I have another 5 lbs in me), 370 x 1 (new PR!)
Speed pulls: 225 x 3, 255 x 2, 275 x 1
Post-workout notes: Damn, this Broz guy is onto something! Just by adding in some more frequency I'm getting stronger. And I'm not even going really heavy yet! Can't wait to see how things continue.
Friday
Pre-workout notes: Not as sore as I'd normally be following a day after a new PR was set. That's a pleasant surprise. Going to be smart and go easy today.
Back squats 135 x 5, 135 x 5, 135 x 5
Back extensions 100 x 8, 100 x 8
Post-workout notes: Easy-peasy, lemon-squeezy
Long-Term Results
Each week, Johnny Meathead will gradually increase his volume and intensity. Within a year, he's now doing the following (I'll pick two typical days):
Monday
back squats 225 x 3, 275 x 3, 315 x 3, 365 x 2, 385 x 1, 395 x 1, 405 x 1, 365 x 3, 315 x 3 (notice his max has moved up 40 lbs and he's doing this almost every day)
speed pulls 315 x 3, 405 x 1, 455 x 1, 315 x 3 (the difference here is that he's using his previous maximum weight but it's nowhere near a max for him; it's more like 80% and he could easily pull around 80 more pounds if he wanted to)
Tuesday
front squats 225 x 3, 275 x 2, 295 x 1, 315 x 1, 335 x 1, 275 x 3, 225 x 3
hip thrusts 225 x 5, 275 x 5, 315 x5, 365 x 3
Notice that Johnny has gotten much stronger at everything? He has built up his work capacity and can tolerate the daily loads.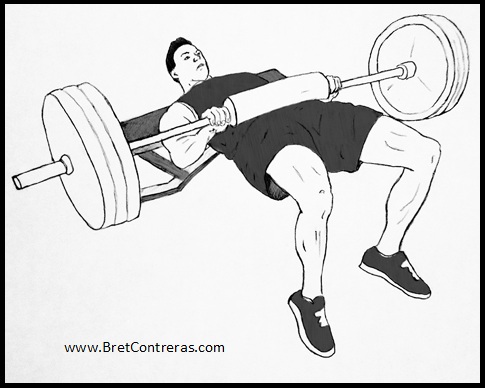 Conclusion
As you can see, there's a science to acclimating to daily training. The body can and will adapt to higher workloads, but you have to be smart about it. I kept quiet about daily training because I wanted to experiment with it myself before advocating it on my blog. I've been doing it for five months now and I'm hooked. In fact, I was having two of my clients experiment with it before I moved away and they saw excellent results in terms of strength gains and body composition improvements. No matter what you think, you can make daily training work for you, and there's a good chance that you'll see more strength gains on this routine than you will from any other type of training. Just don't be an idiot and jump into things too quickly and then dismiss the methodology. If you do this, daily training isn't the problem; you're the problem. Formulate a wise strategy and watch your numbers climb.