Though I'm a CSCS and my specialty is training for sports-specific purposes, I still follow bodybuilding. I have for a long time. I was talking to a colleague the other day about how anabolic steroids and other compounds such as hGH, IGF-1, and insulin have really changed the sport. Although these compounds have been around for quite some time, it seems that bodybuilders these days take much higher doses of them, as evidenced by their freakish size. If you look back at many of the bodybuilders from a few decades ago, most of them had relatively skinny legs compared to today's bodybuilders. For example, below is a picture of Arnold Schwarzenegger, Frank Zane, and Lou Ferrigno. Notice their legs are not that big.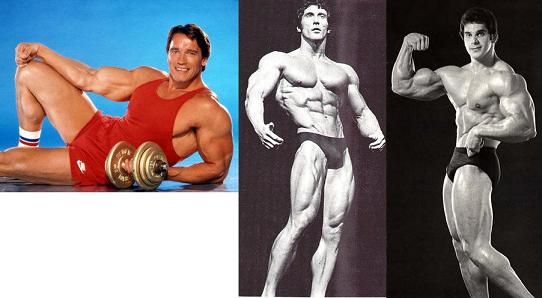 I told my friend that the one exception was Tom Platz. While Paul DeMayo had some big quads from back in the day, Tom's were bigger. In fact, I told my friend that there isn't a single individual in bodybuilding history who has suprassed Tom in leg development, despite the fact that drug protocols have altered the sport. My friend disagreed with me. He said that today's bodybuilders do in fact have bigger leg development than that of Platz. I disagree. Below are pictures of Tom's leg development.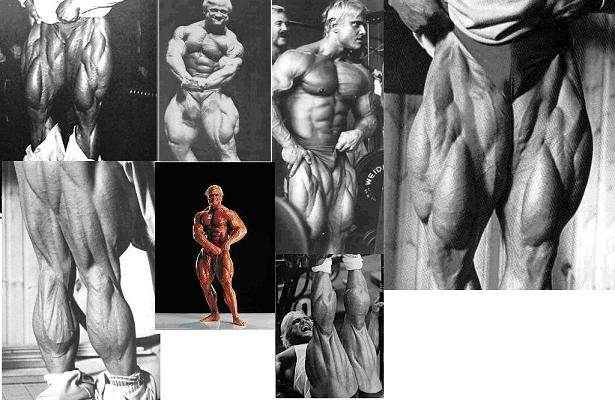 In the past decade we have indeed seem some freaky leg development from Big Ronnie Coleman, Jay Cutler, Branch Warren, and Kai Greene, but in my opinion none have surpassed Platz. Here are pics of:
Ronnie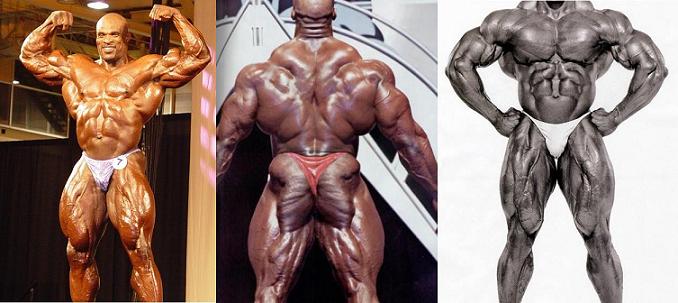 Jay
Branch

Kai

While Tom certainly was genetically predispositioned to have impressive leg development, he also trained them like an animal. His weapon of choice? Heavy, high rep squats. I realize that that's an oxymoron – how can you go heavy and still do high reps? Well, here's Tom squatting 500 lbs for 23 reps!
I thought some of my readers might find this interesting.