Hi Bret, what are the best glute exercises that I should be doing? Thanks, Cindy
This is a question that I receive very often – everybody wants to know what the best glute exercises are. This question is difficult to answer. First of all, in order to be confident, I'd need for there to exist approximately twenty high-quality training studies for me to examine – longitudinal studies that compared the gluteal hypertrophic gains between various exercises, using different combinations of glute exercises, and using different types of subjects (genders, training age, etc.).
This research does not exist. In fact, there is only one training study to my knowledge that measured gluteus maximus hypertrophy – it was a Russian study that examined the lying machine squat exercise. At this point in time, we don't have any RCT's to reference in order to help us answer the question. Therefore, we must go down the line in terms of the hierarchy of knowledge and examine acute studies (mechanistic research), pilot data, anecdotal data, and bro-science.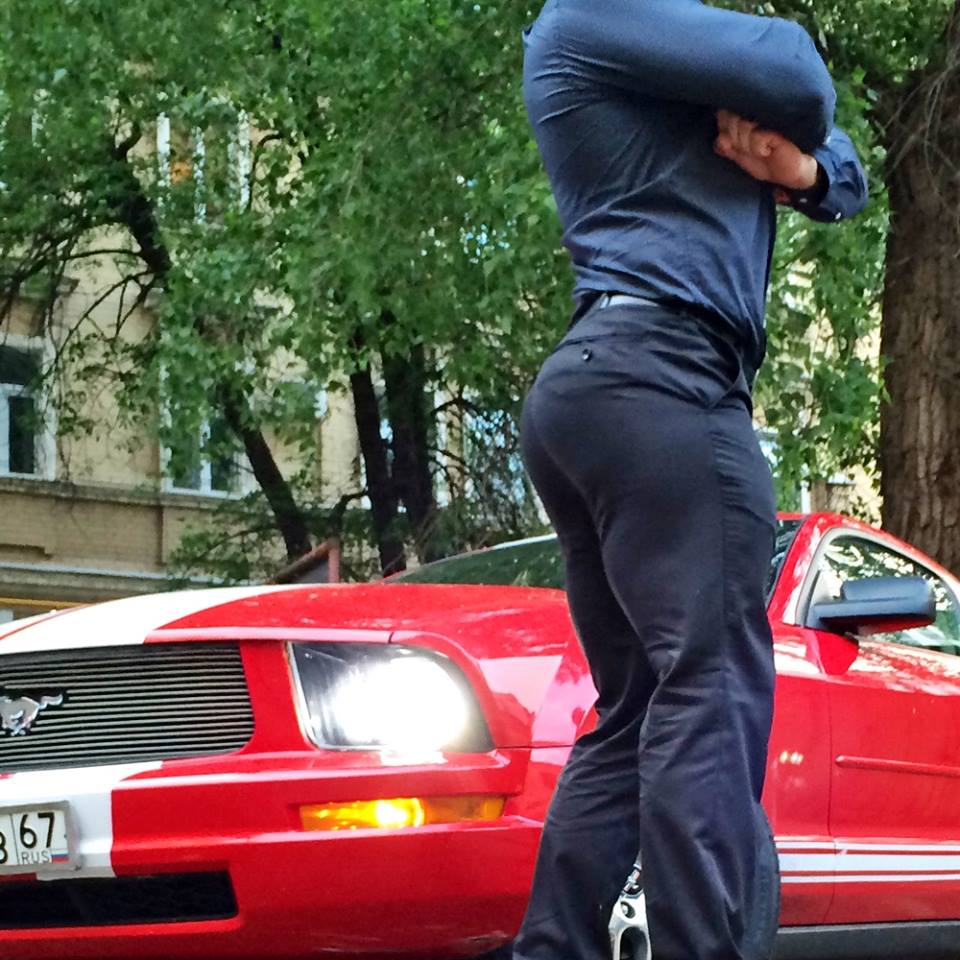 Second, the best exercise for one person might not be the best exercise for another person. For example, if a particular exercise consistently causes pain or injury, it's not worth doing, no matter how popular or trendy the exercise is. Anatomy plays a large role in determining exercise tolerance, and not every hip is designed to full squat heavy, not every spine is designed to deadlift heavy, and some lifters don't tolerate the hip thrust very well. Moreover, some lifters don't feel popular exercises working their glutes very well no matter how hard the concentrate and focus on using the glutes – this applies to squats, deadlifts, hip thrusts, and back extensions.
Training age must be factored in too – a beginner needs to master the box squat, hip hinge, and glute bridge (and also the goblet squat) before adding more load. Moreover, logistics must be taken into consideration. Three of my favorite glute exercises are the band hip thrust, pendulum quadruped hip extension, and horizontal back extension, but most lifters don't have access to a Hip Thruster, a reverse hyper, and a glute ham developer.
Ask the vast majority of lifters what the best glute exercise is and they'll likely reply with the squat. Some might say the deadlift, others the lunge, and most of my fans would say the hip thrust. In fact, around 60% of my readers feel that the hip thrust (40%) or barbell glute bridge (19%) is the best glute exercise (see HERE for the results to a poll), with the remaining 40% coming from the squat (8%), deadlift (7%), Bulgarian split squat (6%), kettlebell swing (5%), single leg RDL (4%), lunge (4%), single leg hip thrust (3%), and back extension (3%). I'm sure if you polled primarily Olympic lifters or powerlifters, they'd reply with the squat, but I'd argue that most of these lifters don't have ample experience with the hip thrust and they're goals are centered around strength performance and not the hypertrophy of the glutes.
So how do we know what's best? The answer is, we don't. The research just isn't there yet. We can speculate, but we can't be certain. During my lifetime, I hope to compile a lot of this research and help us hone in on optimal glute training practices over time. In the meantime, we can utilize various tools to help us answer these questions. For example, we can look at electromyography (EMG) data. EMG looks at muscle activation. But there's more to the hypertrophic picture than activation. While activation broadly mirrors active muscle force, especially during isometric contractions, it gets skewed when dealing with dynamic movements and under fatigue. While EMG is a good tool for estimating mechanical tension, there are three primary mechanisms of muscular hypertrophy – mechanical tension, metabolic stress, and muscle damage (see HERE for a comprehensive article on this topic).
An exercise can have fairly low activation but move through a considerable stretch and produce a good amount of muscle damage. Muscle damage is more related to strain than activation. Similarly, an exercise can have moderate activation, but if it's constant and doesn't let up, then it can produce high levels of metabolic stress.
Nevertheless, an exercise that exhibits very high levels of muscle activation will be well-suited for all three mechanisms of hypertrophy, you just have to tinker around with the manner of execution. For example, let's consider the hip thrust. Perform 4 sets of 6 reps with a brief isometric pause at the top and you'll get high levels of mechanical tension. Perform 3 sets of 15 reps with no rest in between reps (constant tension – not touching the bar down to the floor), only waiting 60 seconds in between sets, and you'll get high levels of metabolic stress. Perform 4 sets of 8 reps with an emphasis on the eccentric component (4-sec lowering count), using a higher bench so the hips move through a greater ROM, and you'll get decent levels of muscle damage.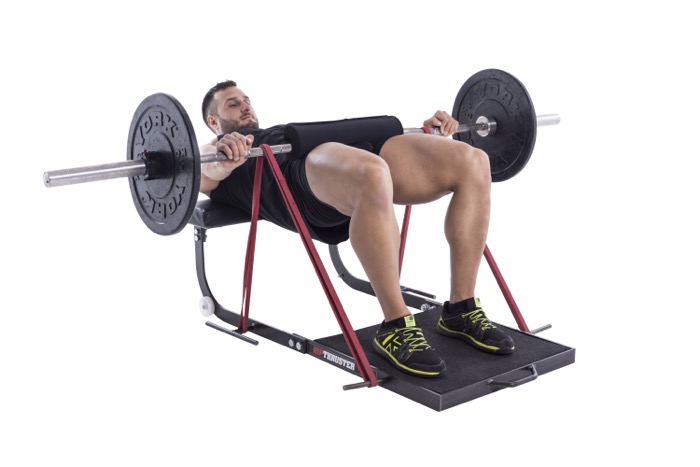 The Hip Thruster is the best way to do the hip thrust – stable and versatile!
Now, I'd argue that different exercises should be used to target the different mechanisms of hypertrophy. For example, moderate to heavy hip thrusts for mechanical tension, high rep band hip thrusts or back extensions for metabolic stress, and walking lunges or Bulgarian split squats for muscle damage. This is why the best glute building programs involve sufficient variety. Moreover, some folks might have a particular physiology that makes them respond better to certain types of stimuli (for example, the lifters whose butts blow up from high rep hip thrusts and back extensions might respond better to metabolic stress, whereas the lifters whose butts grow substantially from squats and lunges might respond better to muscle damage), but I digress…
For the past few months, I've been collecting extensive EMG data for my PhD thesis. I've tested some very strong and fit women. In fact, this year alone, I've examined 10 powerlifters, 2 Olympic lifters, and 8 bikini competitors. While my thesis primarily examines the squat and the hip thrust exercises, I've also compiled a ton of data on other glute exercises.
I've looked at different types of back extensions – arched back, neutral, roundback, bodyweight, dumbbell, and band. I've looked at kb swings, kb deadlifts, Bulgarian split squats, and pendulum quadruped hip extensions. I've examined several types of squats (full, parallel, front, goblet) and hip thrusts (barbell, American, band). I've looked at different lateral band movements, and I've even looked at various combined movements (for example, banded goblet squats).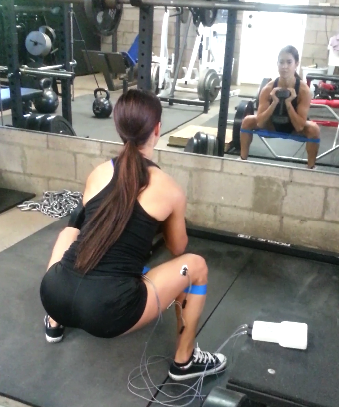 And, I've looked at upper and lower glute activity during these movements. While I'm not allowed to release the data just yet as I intend to publish it, I want my readers to know a few things:
Hip thrusts kick ass for upper and lower glutes
Back extensions kick ass for upper and lower glutes
Pendulum quadruped hip extensions kick ass for upper and lower glutes
In future studies, I would actually like to pit the hip thrust, back extension, and pendulum quadruped hip extension against each other with equal relative loading with advanced subjects. It would be very close, but based on what I'm seeing, the hip thrust would probably be best for mean glute activation, but I suspect that the back extension might elicit the greatest peak upper glute activity and the pendulum quadruped hip extension might elicit the greatest peak lower glute activity.
At any rate, here is my advice in terms of best exercises for glute training:
Variety is ideal, so don't just rely on one exercise for glute building. Tinker around and figure out the variations of each movement pattern that suit your body best – everyone is unique.
Make sure you're regularly performing at least one type of hip thrust movement (barbell hip thrust, barbell glute bridge, band hip thrust, American hip thrust, single leg hip thrust)
Make sure you're regularly performing a back extension movement (bodyweight for high reps, band or dumbbell for medium reps, single leg, 45 degree or horizontal)
Make sure you're performing a couple of squatting movements (bilateral or unilateral) that feel right for you. This can include goblet squats, front squats, back squats, box squats, lunges, Bulgarian split squats, step ups, or pistols.
Make sure you're regularly performing a deadlifting movement that feels right for you. This can include kettlebell deadlifts, American deadlifts, conventional deadlifts, sumo deadlifts, trap bar deadlifts, block pulls, deficit deadlifts, or single leg RDLs.
When possible, try to add in an open chain hip extension movement (pendulum quadruped hip extension is best, but many gyms have machines that allow for this –

HERE

is a lady doing kickbacks with the leg curl machine,

HERE

is a lady doing kickbacks with the smith machine, and 

HERE

,

HERE

,

HERE

, and

HERE

are various butt machines. If you find one that feels right, then go really hard on these and make them a staple movement and go for progressive overload over time. If you can't find a variation that feels right (you don't feel the glutes working hard), then don't do them and don't sweat it. The 4-way hip machine can work well, as seen

HERE

. They can also be done with a cable column (

HERE

), bands (

HERE

) and ankle weights (

HERE

) fairly effectively, but in this case, I would do them at the end of a workout for high reps. The pendulum underneath the reverse hyper is best, but again, very few people have access to this machine.
I hope you've enjoyed the article and have gained some insight as to what glute exercises are best for building a solid booty. Train glutes a few times per week for best results, and make sure you're getting stronger over time.