Are you busting your ass in the gym and not seeing the results you desire? If so, you're not alone. An alarming percentage of lifters are unhappy with their progress, and many of them blame their genetics for their lackluster results. However tempting it may be to blame genetics, there could be a simple solution.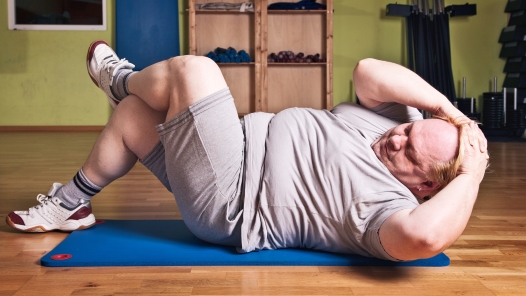 Don't get me wrong, genetics definitely play a very large role in determining your ability to lose fat, build muscle, and improve fitness. In fact, I've written two articles on the topic (HERE and HERE). The genetically-blessed can see twice the results with half the effort…that's just all there is to it. However, many individuals wrongly blame genetics rather than take a hard look at their diet and exercise regimens.
As a personal trainer, I would venture to guess that around 1/4th of my clients over the past decade believed that they had some type of thyroid or other metabolic disorder that was preventing them from losing fat. I would now like to bring your attention to a classic paper published in The New England Journal of Medicine titled Discrepancy Between Self-Reported and Actual Caloric Intake and Exercise in Obese Subjects (click on the link to download the full paper).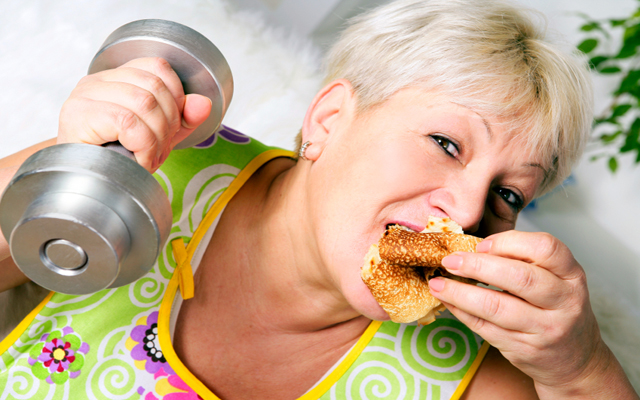 In this study, the researchers decided to examine the discrepancy between the actual quantity of calories consumed and exercise performed and the reported quantity of calories consumed and exercise performed by obese subjects who were struggling in their weight loss endeavors. The results were shocking. The researchers found that all of the obese subjects who believed that they had "diet-resistance" in fact had normal metabolisms. What then was causing their alleged diet-resistance? Get this:
They were underestimating/underreporting their caloric intake by a whopping 47% and overestimating/overreporting their physical activity by 51%! To elaborate, the subjects thought that they were taking in 1,028 calories per day, but in actuality they were consuming 2,081 calories per day. Moreover, they thought that they were expending 1,022 calories per day, when in actuality they were expending 771 calories per day. This is a really big deal. It is quite obvious why these subjects were failing to see results.
Personal trainers and registered dietitians see this all the time. As soon as clients learn how to accurately track their calories and macros, voila! – they start making progress. If you are currently spinning your wheels and are just guessing with regards to your caloric intake and energy expenditure, it'd be a good idea to start tracking your caloric and macronutrient intake. There are many free phone apps that you can use. Finally, there's a big difference between simply showing up to the gym and sound training. Good training will have you consistently setting PR's and engaging in progressive overload, which causes your body to become a denser, shapelier unit.