I've been interviewed many times in the past several years, and a recurring question that I receive is, "What's the biggest problem in the Strength & Conditioning industry?" I used to think that the biggest problem was the gurus. See HERE to learn how gurus typically operate.
These days I know better. Basic economic principles describe the laws of supply and demand. When a simple service is in great demand, good businessmen will rise to the occasion and supply that service.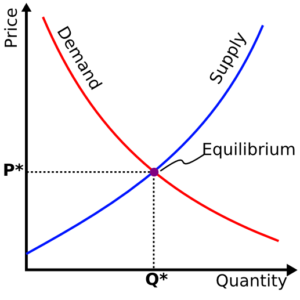 Guruism, as the late, great Mel Siff used to call it, refers to the recent phenomenon whereby individuals accept anything that comes out of their guru's mouth without question. I stumbled across an article last week by Wisconsin strength coach Steve Myrland titled Guru-ism And The Decline Of Coaching that hit the nail on the head. I highly encourage you to click HERE to download the pdf. Here are a few quotes from the article:
Coaches seem to be particularly vulnerable to 'huckster-ism'. The pursuit of ever-higher levels of human performance is fertile ground for those who choose to take advantage of the phenomenon.
It is a sad truth that talking about coaching is often more lucrative and ego-sustaining than actually coaching.
What I find so unfortunate is not information with which I disagree getting into the coaching dialogue. It is that the promulgators of so much of this information have committed their ideas to the texts they use to bolster their 'cult-of-personality' status as 'cutting-edge' coaching gurus, making it that much harder to dispense with when it proves to be drivel.
I've now come to realize that the problem isn't the gurus. They're just fulfilling a niche. The problem is the people. The problem is YOU! (if you're a free-thinker then congratulations! This doesn't apply to you)
Admit it! You WANT a charismatic leader to tell you exactly what to do. You NEED a bold individual to do your thinking for you. You WANT this individual to like you. You SEEK approval so badly from the group.
If you are currently a victim of groupthink mentality, if you don't currently think for yourself, if you currently accept an individual's teachings without question, or if you're currently operating in efforts to seek acceptance rather than engaging in critical thinking, I implore you to break away. Remove the shackles and free your mind.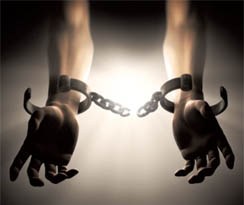 We are all susceptible to blindly following advice, abandoning common sense, and trying to fit in. But there is a science to strength & conditioning – it's called Sports Science. Hitch your wagon to critical thinking and evidence-based coaching (EBC doesn't not mean that everything you do needs to have support in the literature; it means that one should weigh the evidence and make decisions accordingly – see HERE for an article on EBC). Once you do, you'll be able to easily spot charlatans and gurus who are more interesting in creating cults than teaching you how to think for yourself. You'll also cut off the gurus' demand, leaving them nobody to supply.