Hi Fitness Friends! Time for a quick update.
1. Backed Up and Overloaded!
My sincere apologies to all my colleagues, I can't keep up with social media and email responses as I'm swamped working on my PhD thesis. I have 6 weeks to complete it and Murphy's Law has crept its way into my world – everything that can go wrong has gone wrong. EVERYTHING! I've been putting out nonstop fires for the past month and have lost at least a year off of my life due to stress. Please be understanding, soon it'll be submitted and I'll be able to breathe again. And please don't take anything personal; lately I don't even have time to respond to some of my best friends in the field. I have to prioritize this or it won't get completed.
When I'm quiet and you're not hearing from me, it means I'm working harder than ever to bring you the bestest information possible.
2. My Physique: He's Baaaaack!
In the meantime, this happened. I've never worked so hard at eating properly in my entire life.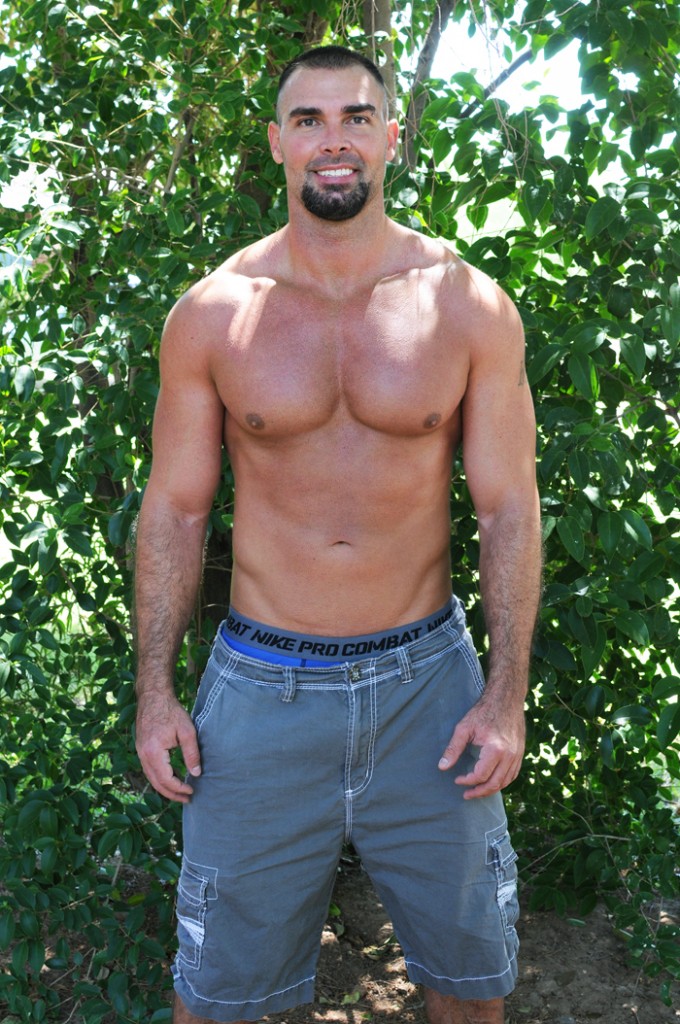 I got fat for a while due to focusing solely on setting PRs and gaining strength (I warned about this years ago here in The Pitfalls of Progressive Overload, and it's a consistent theme in my life). One day (2.5 months ago) I looked in the mirror and said, "enough is enough." I lost 22 lbs in 10 weeks, going from 246 lbs to 224 lbs. The training didn't change; it was mostly all diet. I'll write up a blogpost with greater detail in a few days.
And just to beat all the haters to the punch: I don't think I look that good, I lift with dudes that are far stronger, more muscular, and leaner than me, and I realize that I look like I don't even lift. So no  need to point that out.
Nevertheless, I'm happy to see that I've made progress over the past few years. I'm almost 39 years old and I'm not drifting quietly into middle-agedness. I'm going to jump kick 40 right in the freakin' face! Check out this pic (which has been my Facebook profile pic for the past few years) compared to last week's pic: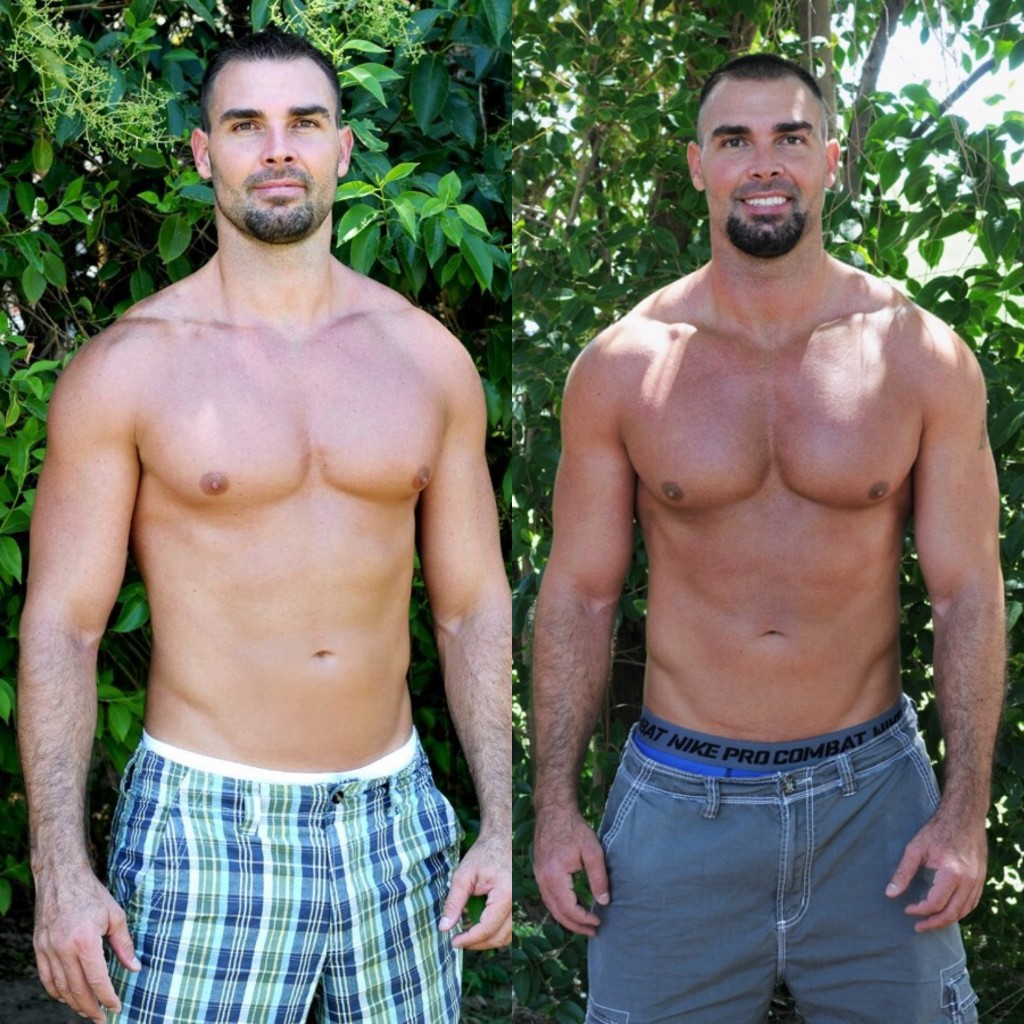 I shed my 1990's shorts. And I'm more jacked, more tan, and more strong, which brings me to my next point.
3. PR's: Deadlift 405 lbs x 20 reps and Chin Up bw x 15 reps
I posted these videos on my social media channels, but in case you haven't seen them, last week I deadlifted 405 x 20 and busted out 15 chin ups. Apparently losing weight is great for deadlifts and chin ups but not so good for bench press and squats.
4. One Study Accepted and a Few More in the Pipeline!
I haven't announced this yet, but I just got my first original research accepted for publishing. This means just as much to me as my patent (for the Hip Thruster) and my first published book (Strong Curves). I've been a contributing author to 24 peer-reviewed published articles so far, but so far these have all been review papers, technical notes, special topics, and papers where I was a 2nd, 3rd, or 4th author that wasn't the primary researcher. Contributing your own original research and injecting it into the literature has a special feeling to science geeks like me which cannot be described.
The article should be published ahead of print in the next few months, and as soon as it goes up I'll post the link on social media and write a blogpost about the findings. It compares back squats to hip thrusts in lower body EMG activity and examines resistance trained women.
5. Pics for Squat Study
Another paper I'm in the process of getting published examines the lower body EMG activity between full back squats, full front squats, and parallel back squats. I can't wait to report the data to you. One of the peer-reviewers took issue with the fact that the subjects in the study are women, but the pictures I used in the write-up were of me (a man), so I had my niece Gaby help me with the pictures. I had to laugh – I wonder if the reviewer will be satisfied or have a heart attack with the scantily clad photos. At least he can't complain about squat depth! When the Glute Guy publishes a study, these are the types of pics you can expect LOL.
6. Case Study on Identical Twins
I'm really excited that my final study for my PhD will involve looking at a pair of identical female twins. One will doing just squats and the other will doing just hip thrusts. Technically it's not a case study; it's a single subject design using two subjects. But anyway, I'm going to use ultrasound to see if the acute EMG activity data accurately reflects changes in muscle thickness longitudinally. Knowing how much genetics impacts results, I'm actually just as interested in learning this data as a fully powered training study.
Okay that's all folks, catch you later!