Having been a personal trainer for 14 years now, I have done some pretty idiotic things. Since my readership contains a wide variety of individuals, including general athletes/lifters, personal trainers, strength coaches, and physical therapists, I figure that this post can benefit many individuals as it will enable them to learn from my mistakes. Considering I've already written a good post about idiotic things that strength coaches do HERE, I wanted to write a post more specific to personal trainers. Here are my top three dumbest mistakes as a personal trainer:
1. Box Squat Nightmare
Though I've gotten many clients unnecessarily sore or had them experience nagging pain that went away within a week or two, in all my years of training I've only injured 1 lifter. This mishap occurred around five years ago at my Scottsdale personal training studio Lifts. One of my best female clients was performing heavy high box squats (15″ height). I had her squatting with 155 lbs on the bar and during the set I felt that she wasn't arching hard enough at the bottom of the lift. I noticed that she'd relax a bit and fail to keep a rigid lumbar extension moment while she was seated on the box. During her set I instructed for her to "arch the low back." Unfortunately, she wasn't thinking clearly and she confused "arch" with "flex" and rounded her low back. Heavy axial loading + rounded lumbar spine to end-range flexion = herniated disc. She couldn't train for over a month.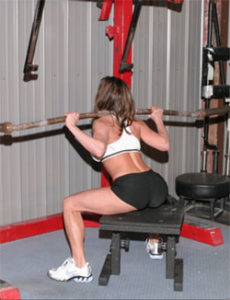 Why was this so idiotic of me? Some trainers might shift the blame to the client and reassure themselves by saying that it was her fault since she misinterpreted my advice. This type of thinking is a copout as the fault was mine. As a personal trainer, you review proper form prior to the lift, you have them practice perfectly with lighter loads, you use simple phrases such as "chest up" so the advice cannot be misconstrued, and you make sure they know what "arch" means prior to having heavy loads on their back. "Arching" in the direction of lumbar extension results in a successful lift, while "arching" in the direction of lumbar flexion will likely have drastic consequences, so a good personal trainer doesn't leave the client's interpretation up to chance.
This was the biggest mistake I've made as a trainer and something that made me feel absolutely horrible about for years to come. Luckily I was very close with this client and she insisted that it was her fault and stayed my client for two more years until I left to New Zealand.
2. Blast Strap Fiasco
To this day I don't know what exactly I did wrong in this instance. I was having a client perform inverted rows using blast straps. I did this a million times before and would simply loop the blast straps over the monkey-chin bar in the power rack and fasten the clip to the ring. On this particular occasion, I did something very stupid but for the life of me I can't even guess as to what I did wrong. Obviously I looped them over the rack improperly because in the middle of my client's set the blast straps failed, the client fell to the ground, and the metal clip nicked her in the nose and gave her a little scrape.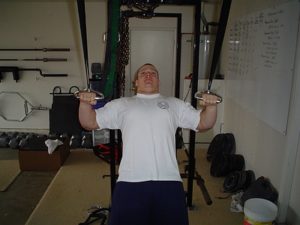 I felt so awful about this. I scared the hell out of her, produced a small cut on her nose that she'd have to explain to friends and coworkers, and embarrassed her all because of a stupid oversight. A good trainer is systematic and doesn't make dangerous blunders like this. I was very lucky to have such an understanding client; she texted me later that day saying, "I'd much rather have a nice booty with a tiny scrape on my nose than a flat butt and unmarked face so don't worry about it!"
3. "Good Workout" Mishap
Most trainers will be able to relate to this story. While the majority of clients will appreciate the first session, there will always be a certain proportion who feel that you're either training them too hard or not hard enough. They'll say things like, "I don't want to be too sore tomorrow" if they think you're working them too hard, or, "My last trainer worked me a lot harder than this" if they think you're not pushing them hard enough.
In this case I was training a fit female who hadn't trained in several months. In the middle of her workout she complained that she liked being pushed harder, so I gave her what she wanted. I improvised and had her do a 50/50/50 (50 box squats, 50 hip thrusts, and 50 45-degree hypers all with bodyweight). She was able to complete the 50/50/50 without any rest and even mentioned how much she liked the method. Two days later she texted me saying that she's never been so sore and that she won't be coming back.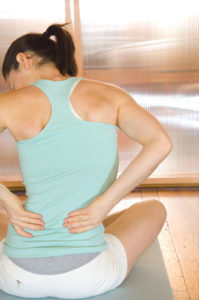 As a trainer you'll encounter this situation and it's very important to stick to your guns. My first workout session (not considering screening) usually involves  a coaching-intensive workout that has the client doing one set of around ten different exercises to familiarize their bodies to the movements without inducing too much soreness. Most clients love the first workout but I've always replied to those who wish to be pushed harder by saying, "Trust me, you'll be glad I didn't push you too hard tomorrow when you're able to get off the toilet seat without cringing. By next week I'll be pushing you very hard but my goal for right now is to teach you perfect form and not get you too sore so you can train frequently. Excessive soreness is unnecessary and even counterproductive." In this case I failed to stick to my guns, I prescribed a workout that was far too advanced for the client's current level of fitness, and as a result I lost a client.
Conclusion
These are just three of the stupid things I've done, believe me there are plenty of other things I could have written about that would have you saying to yourself, "Why in the hell did he do that?" Over the years I've heard plenty of other idiotic stories involving personal trainers, from max benching and Swiss balls, to rhabdomyolysis-inducing circuits, to 1-lb dumbbell workouts, and to entire sessions conducted on whole-body vibration platforms. Be smart and don't do these things!