So sorry mates! I haven't been posting many blogs lately. I've had a very hectic month. In the past several weeks I:
1. Gave 6 different presentations; 3 during the week of the SPRINZ Conference here in Auckland, 2 at the Get NZ Active Conference also in Auckland, and 1 at the FMA Conference in Coffs Harbour, Australia. The FMA Conference last weekend was amazing; it's always a pleasure spending time with my friends Mark Buckley and Rachel Guy, and I met a bunch of new friends including the beautiful Ximena Gonzales and a very intelligent guy by the name of Paul Taylor who gave one of the best presentations I've ever heard. If you live in Australia then next year you must attend the FMA second annual conference. It's a bit depressing when you return from a weekend conference, having been surrounded by like-minded people for several days straight, eating at buffets, socializing, etc., and then having to return to regular life.
2. Had my computer completely crash and have been relying on hotel computers, friend's computers, and my school computer. I'm coming home to Arizona on the 13th and am stalling so I can purchase a new computer when I'm in the states. I don't know how we got anything done pre-internet days!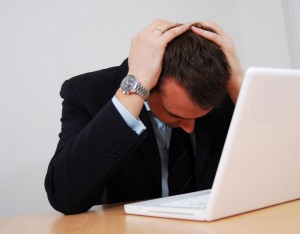 3. Completed my D9. This is a presentation that has the doctoral student delivering a summary that describes your thesis proposal to the AUT sports science staff, including the purpose/rationale, literature review, and methods of your proposed experiments. It's quite intimidating as we have Will Hopkins here who is considered by many to be the smartest statistician sports science has ever seen (click HERE to see Will's website), as well as Patria Hume who is a brilliant biomechanist, not to mention several top sports scientists including John Cronin, Matt Brughelli and Mike McGuigan. It was hilarious (well not so funny when you're the presenter) when Will Hopkins hammered me on my proposed number of subjects for a particular study. I tried to defend myself by saying that there are plenty of similar articles in the literature that have equal or less subjects and he shouted out, "I don't give a damn what else is out there in the literature, it's crap! You either do it right or you don't do it at all." Needless to say, I'm very happy to have this part of my PhD completed.
TNation Article
I'll be back to blogging regularly very soon but in the meantime, check out this TNation article I recently wrote:
I'll try to bust one of these out each month. I hope you're all having a great weekend! – BC