Today, I set another PR. This time it was with the 3″ block pull. Many powerlifters prefer to pull off of 4″ blocks when they perform block pulls, but I like 3″ more.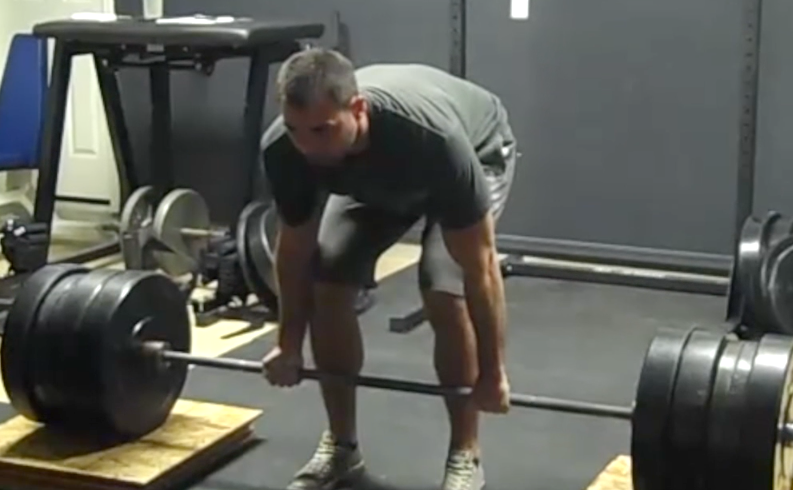 Since I started following the 2 x 4 template (which I will release on Monday), the block pull and the front squat have become my favorite exercises. I feel that they've definitely contributed toward building my powerlifting total.
The block pull is not the same as a rack pull. It just feels different. I never liked rack pulls much. But I freakin' love block pulls. Some lifters are much stronger off of blocks than they are off of the ground, some lifters are equally as strong, and some are weaker off of blocks. The blocks do tend to keep you in better position, and they don't beat you up as much as deadlifts from the floor, so they help keep you fresh. Here's a video me pulling 585 lbs.
If you haven't experimented yet with the block pull, I recommend giving it a try.