Hi Bret, here's an ABC (Ask Bret Contreras) question for you. Coaches for strength, speed, and power sports often argue about which lifts are best. Typically, they base their opinion off of force, power, and rate-of-force development (RFD) measurements. Are these the end-all-be-all for exercise selection, or is there more to the story? Love your blog by the way! – Nathan
Hi Nathan – I'm glad you asked this question as it's an important one. Too many coaches laser-in on these data at the exclusion of other important biomechanical data. Examining force, power, and RFD are indeed important, but there are problems with using these data exclusively.
For example, partial squats elicit greater force and power outputs compared to deep squats. Click HERE and HERE and HERE to see more along these lines.

Does this mean we should do partials over deep squats, since they produce greater force and power outputs?
No it does not. Last year, we saw HERE that full ROM curls bested partial curls for hypertrophic and strength adaptations. Last year we also found HERE that full ROM squats transferred better to vertical jump performance than partials. This year we've found HERE that deep squats do a better job than partials at eliciting a postactivation potentiation (PAP) effect (i.e. improving vertical jump performance).
Just recently, we've found that deep squats are superior to partials for hypertrophic adaptations, knee strength, and squat jump performance compared to partials. Click HERE to read more about this. And just recently we've also seen HERE that full ROM knee-dominant exercise greatly outperforms partials for strength and hypertrophy.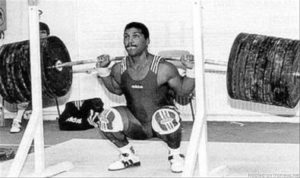 As you can see, focusing solely on force and power can be misleading and lead to inferior programming, and full ROM exercise greatly outperforms partials for strength, power, and hypertrophic adaptations.
Mid-thigh clean pulls lead to greater force, power, and RFD measurements than power cleans, hang power cleans, and mid-thigh power cleans. Click HERE to learn more about this.
Does this mean that coaches should employ the mid-thigh clean pull and omit power cleans and hang cleans?
Hex bar deadlifts elicit greater force and power outputs than conventional deadlifts. Click HERE and HERE to learn more.
Should coaches stick with the hex bar and omit standard deadlifts? Does it matter that conventional deadlifts elicit greater hip extension moments and hamstring EMG activation?
Concerning squat variations at 70% 1RM load, the box squat maximizes RFD, the powerlifting squat maximizes force, and the traditional squat maximizes power. Click HERE to learn more about this.
What does this mean? Which variant should we choose then – the one that maximizes force, power, or RFD?
Between jump squats and kettlebell swings, jump squats maximize power production, but kettlebell swings maximize impulse production. Click HERE to learn more. Which one do we go with, the one that produces more power or impulse?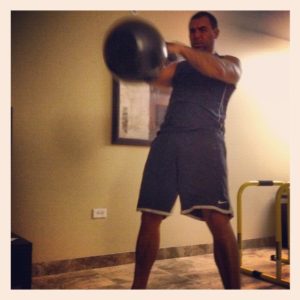 The shrug and calf raise will generate huge levels of force – should all coaches be prescribing them to athletes even though they don't involve double or triple extension patterns? 
Going heavier (maxing out) will lead to greater force production, whereas going lighter allows for greater power production. Should we be performing heavy low rep sets for force, lighter explosive sets for power, or somewhere in between for maximal hypertrophy?
Isometric midthigh pulls lead to very high levels of force and RFD. Should we just do those then, or does range of motion matter? Hell, just getting into any mechanically-advantageous position in the power rack and performing isoholds will produce huge force outputs, but coaches intuitively know that isoholds aren't nearly as effective at full ROM exercise for performance adaptations. 
In fact, the most mechanically-advantageous position in an exercise will be the portion that generates the greatest force, power, and RFD outputs assuming that acceleration doesn't slow down and the load is being lifted with maximal intent. Training disadvantageous positions will yield lower mechanical outputs, however their value in sport preparation speaks for itself.
Conclusion
Some exercises and exercise variations are more suited for force production, some are more suited for peak power production, and others more suited for RFD. Loads can be tinkered with to maximize force, power, or RFD as well. Loads can also be tinkered with to maximize the power output of various joints. For example, hip power is maximized with a heavier jump squat load compared to the load that maximizes overall power.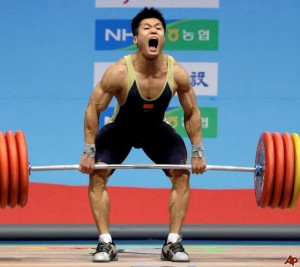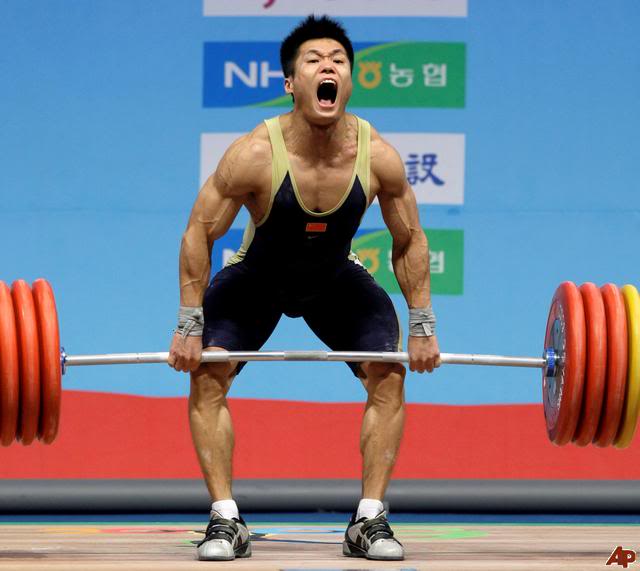 Some exercises are very good at eliciting high activations in certain muscles. Some exercises create very high torques in certain joints. Some exercises are more similar in the movement pattern you're seeking to improve compared to other exercises. Certain exercises stress different regions of force accentuation due to their varying force vectors.
Some exercises heavily stress one joint and spare other joints (for example, the lumbar spine).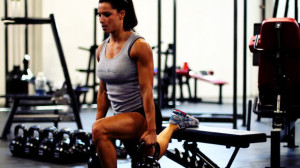 Due to different torque-angle curves, some exercises are better at inducing metabolic stress (pump and burn) than others, some exercises are better at damaging muscle fibers than others, and some place more average or peak tension on the fibers. Some are better suited for shifting the optimal length that muscles produce their force at to longer lengths; others to shorter lengths. Accommodating resistance can be used to shift the torque-angle curve to greater production at shorter muscle lengths and increase the time spent accelerating the load.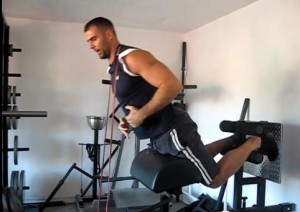 Full ROM movements trump partials and isoholds, but this doesn't mean that partials and isoholds should never be employed, especially when used in conjunction with full ROM movements. Finally, you have to consider the interplay between the different exercises within a program, as exercises can be synergistic with one another (but they can also be redundant).
As you can see, there are plenty more factors to consider than just force, power, or RFD outputs.