What's happening, fitness peeps? It's time for another round of big announcements, relevant news, and random thoughts from yours truly.
1. Glute Lab And Muscle & Strength Seminar
Get ready to get your science on and reserve your seat now for this special 2-day engagement at Iron in Santa Monica, CA.
I'm excited and a bit nervous about this since it'll be the first time I've offered a 2-day seminar on my own. I've updated my glute seminar and compiled a new seminar that contains top notch presentations on hypertrophy, strength, and program design. I can't wait to share these with some of you as I spent months getting them just right.
You don't have to attend both sessions; you can do one or both according to your desires. Here's the breakdown:
August 4, 2017 Session Details: Muscle & Strength Seminar – 6 hours of lecture, 2 hours of practical. (4 lectures: mechanisms of hypertrophy, training for strength versus hypertrophy, advanced training techniques, program design, one practical: mechanics of the big 3 powerlifts)
August 5, 2017 Session Details: Glute Lab Seminar – 5 hours of lecture, 3 hours of practical. (1 lecture: the art & science of program design, 1 practical: glute training)
Save $249 when you reserve a seat at both seminar sessions. Reserve your seat HERE before this engagement sells out.
2. Personalized Programming with the Glute Guy
Friends, I am pleased to announce my newest online training product, Personalized Programming with the Glute Guy. This is an exclusive opportunity to purchase a 100% customized monthly workout plan that I create based on your strength and physique goals. Yes, I write the programming based on your input from a highly detailed intake questionnaire. This product is not same as 1:1 coaching, but I think it's a pretty damned good deal and I am happy to offer this to my readers.
If you've ever dreamed of working with me, go HERE now to learn more and sign up. Availability is extremely limited and all slots are currently sold out. I'll be offering new spots each Sunday so check back for your chance to sign up.

3. Strength training for sprinting (strength training for sport) – Chris Beardsley
THIS may be my favorite S&C article I've read all year. Weeding through and trying to make sense of the literature pertaining to resistance training and sprint acceleration and speed is not an easy task. But Chris Beardsley is the best in the world at this, and I'm proud to have him as a partner with Strength and Conditioning Research!
4. Glute Guy Glute Training Videos – YouTube
I've tried to focus more on creating new instructional content for my followers on a variety of social media platforms. Take a look at what I've posted on my YouTube channel in the last month:
Knee Banded Barbell Glute Bridge
I wanted to film a video detailing the ideal way to perform glute bridges. You probably won't be able to use/do all of this, but it's good to know what's optimal in case conditions allow for it. You will need a pre-loaded barbell, a mini-band or hip circle, and a partner. Three sets of thirty reps constant tension style with one minute rest periods will burn your glutes like crazy. HERE is how it's done!
BC's Band Glute Circuit
THIS is a 7 exercise mini-band glute circuit that you can do before a workout for glute activation or after a workout as a burnout.
Effective Home Glute Workout
HERE is a simple glute workout you can do at home. No equipment required except a couch. 
5. The Vision Board Podcast
HERE is a podcast I recently did with The Vision Board Podcast. We discussed glutes, EMG, personal training, business, social media, adversity, and the 5 people I'd most like to have at a dinner party.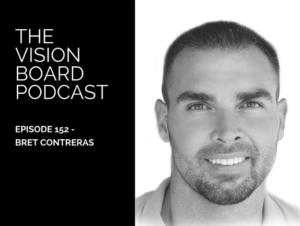 6. Joe DeFranco's Industrial Strength Show Podcast
Check out the latest episode of Joe DeFranco's Industrial Strength Show. Joe is a legend in our industry so I was elated to be on the show. Timestamps are included at the link.
7. Why Hip Thrusts Will Make You Strong As Hell – Men's Journal
If you want to become a stronger and more powerful athlete, it's all about the glutes. Check out THIS Men's Journal blog post to learn why the hip thrust is so effective at isolating your glutes.
8. Eat.Lift.Thrive. – Sohee Lee
Fitness gals and guys, definitely check out my review of Sohee Lee's new book, Eat.Lift.Thrive. Sohee knocked it out of the park and I wholeheartedly give this book two thumbs up! Click HERE to see why and read my full review.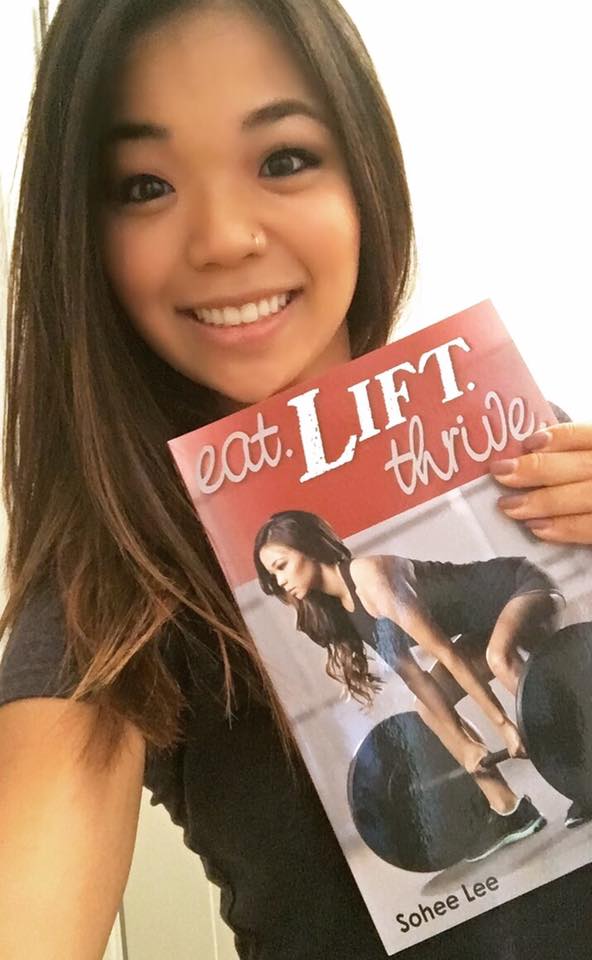 9. International society of sports nutrition position stand: diets and body composition – ISSN
Please save (free PDF download), print, read, share, and reread THIS article. It's the International Society of Sports Nutrition position stand on diets and body composition. Reading this makes me darn proud of my friend Alan Aragon, who spearheaded this paper and did a fine job at it. Projects like these make a real difference around the world. Props to Jose Antonio for assembling such a fine team of professionals to collectively take this stand. Evidence trumps dogma!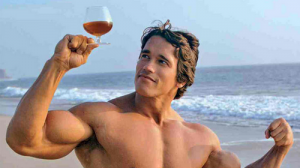 10. Reflecting on Five Years Studying Protein – Eric Helms
HERE is an excellent article by my colleague Eric Helms discussing recommended protein intake for athletes, resistance trainers, and dieters, and how his current position on the matter has evolved since his first peer reviewed article in 2013.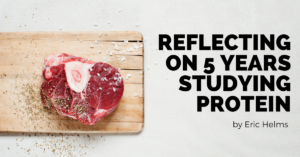 11. Pin Pull and Block Pulls are NOT the same – Dave Tate
Many novice lifters view pin pulls and block pulls as completely interchangeable. While you can sub one for the other in a pinch, there really are some pretty distinct differences between these two deadlift variations. Dave Tate of Elite FTS spells out the advantages/disadvantages of each lift HERE.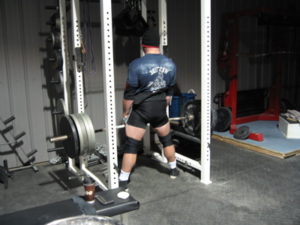 12. Exactly How Kate Upton Works Out to Get Lean AND Strong – Women's Health
3 time Sports Illustrated cover model Kate Upton is no stranger to the gym. But she hasn't always been a beautiful sled pushing, hip thrusting badass. Learn all the deets of Kate's training and improved mindset HERE.
13. Secrets To A Strong Lower Body: Hip Thrusts, Walking Lunges – TODAY, featuring Ben Bruno
Take a look at my buddy Ben Bruno's latest appearance on the Today show! Ben is doing a terrific job of bringing resistance training to the masses.
14. Ultimate Glute Development – Chad Waterbury
Give THIS comprehensive 7-minute glute developing sequence a try with your workouts this week. Chad is a natural teacher and has written several guest blog posts for this site and I was pumped to see this making the rounds on social media.
15. Advanced Personal Training – Paul Hough
Here is another great book for you guys to check out. Gold stars and two thumbs up for THIS excellent personal training resource. Definitely consider adding this book to your personal strength training library.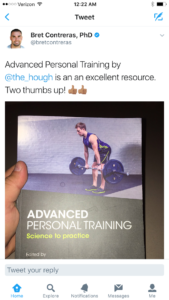 16. BC's Top Instagram Videos From the Last Month
You follow me, right? Instagram is by far my favorite social media platform so if you want to stay in-the-know on all things glute related be sure to click the follow button. Here are my top vids and posts from the last month in case you've missed it:
Alright folks, hope you enjoyed this edition of Random Thoughts. I look forward to seeing some of you in beautiful Santa Monica, CA at the Glute Guy 2-day special event later this summer.
-BC