Hi fitness friends! I have 13 different things to share with you today (including links to four different podcast interviews with yours truly), some inspiring stories and links to great articles.
Illinois Grandmother Sets Powerlifting Record
Personal trainers: Give yourself a huge pat on the back. You are in perhaps the best position to affect positive changes in people's lives. THIS is one such amazing story about a 73-year old grandmother who recently set a deadlift record. You gotta watch the short video embedded in the article – such a heartwarming message.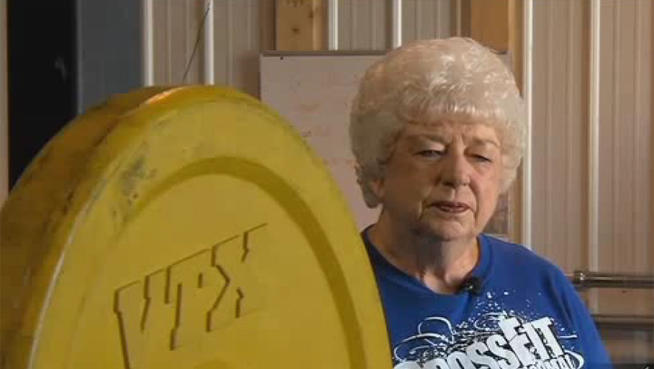 Booty Call: Interview with Bret Contreras
Krista Scott-Dixon of Stumptuous.com interviewed me a while back and asked me some excellent questions. HERE is the 60-min interview in case you want to download or listen to it. Krista has been around for a long time and is incredibly wise. Props to her for conducting a great interview.
Thoughts on Muscle Hypertrophy with Bret Contreras
JC Dean and Rog Law of   also interviewed me a while back and we had some most excellent conversation. HERE is the 60-min interview in case you want to download or listen to it. Rog and JC are hilarious! I think you'll enjoy it.
Glute Science And Research With Bret Contreras
Scott Iardella recently interviewed me and we discussed glute science and research HERE. Scott kicked butt here and gave me a great interview. This is not to be confused with the interview from Armi Legge last week HERE where we also discussed glute science and training.
Why Clean Eating is a Myth
Congrats to Armi Legge for putting together this awesome article. I can see in the comments section that most people just don't understand research and confused the point of the article. The article has 26K Facebook likes in two days so it's good to see that many folks "get it." Get to know Armi – he's an up and comer in the field of nutrition & fitness and puts out some great material. Click HERE to read the article.
The Complexity of Biomechanics
Todd Hargrove wrote a great article HERE pertaining to the complexities of biomechanics and how it relates to other topics including physical therapy.
Is Criticism Helpful? 
Adam Bornstein wrote a thoughtful article HERE on criticism. If you're going to comment, be proactive, respectful, and actionable.
SaveYourself.CA
Paul Ingraham has an excellent website filled with quality information. Click HERE to see the free articles available on his site. I wish that more physical therapists and massage therapists possessed the type of rigor and appreciation of science that Paul does.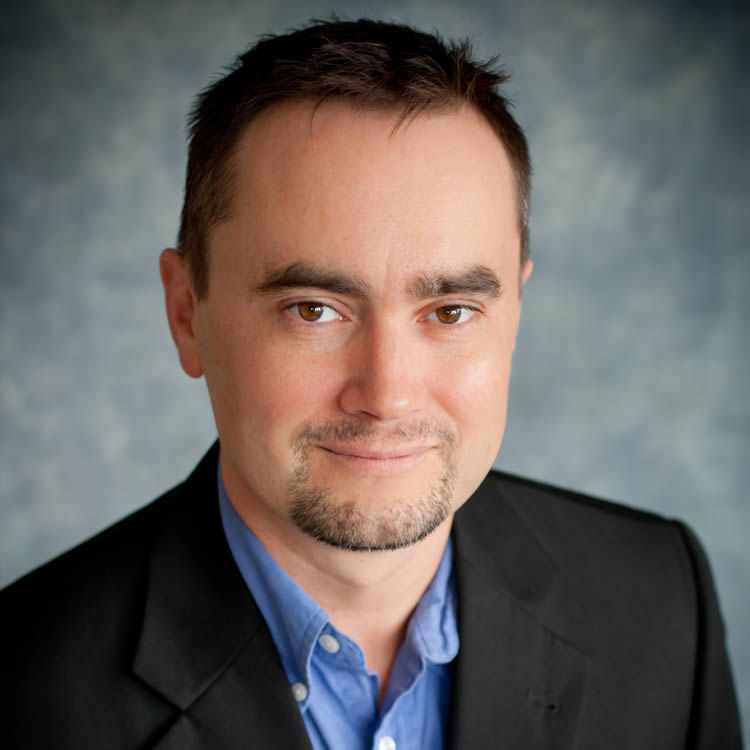 Starve Mode
Leigh Peele has just released a product called Starve Mode (not an affiliate link) that some of my readers would likely enjoy.
David Hoff's 1,210 Squat
Here is a recent video of a squat that has royally pissed off a lot of powerlifters and added fuel to the debate between raw and geared lifting and various federations.
This is the deepest part of his squat: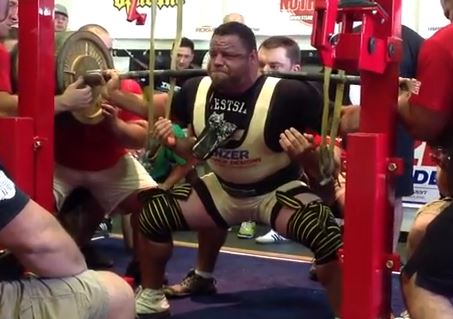 No disrespect intended for Mr. Hoff. I'm sure that if I wore all the powerlifting gear in the world and loaded up on all the anabolic steroids I could find, I would never even approach this guy's level of strength. Putting 1,000 lbs on your back requires serious juevos – no way around it. However, this ain't a legit squat! Step it up refs!
Results Inc.
If you're in the Manchester area in UK, consider training at Results Inc.!
The Dude who Made Humping a Barbell Popular All Over the World 
I just got back from a 7-day Hawaii vacation. While I was there, I trained at a World Gym in Oahu. A powerlifter who reads my blog noticed me and introduced me to his lifting partner as "the dude who made humping a barbell popular all over the world" haha!
More Testimonials from Fans
Ecstatic today — it's gotten cooler out (gotta love Canadian weather  ) so I have worn jeans for the first time in about 3 months. WOWZERS my ass is awesome  The difference from before is amazing. The legs are tighter, waist is a ton looser, and the booty is alllll filled out  😀   I LOVE GET GLUTES. – Kristen
Thanks Bret! Nice, I have performed American deadlifts (ADLs) the last 4 weeks and can actually see a different in both physique and strength People have always told me that heavy load is necessary to get maximum out of the glutes, but when I perform with lower weights and higher volume, damn that works! – Chris
Here's an instagram picture testimonial from Zoe: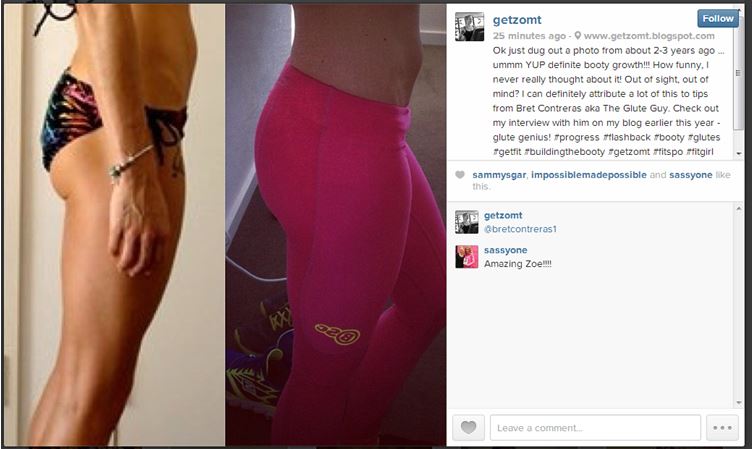 I've learned more in the last 5 months with Get Glutes than I had in the last 5 years.  I appreciate you taking the time to be so thorough. 
At the end of January I decided to check out a blog by the Cookie Monster, a figure competitor turned powerlifter. Her post was on glute activation and she had a video of Bret Contreras.  I'd never heard of glute activation or you or the hip thrust, but  I watched the video, thought about it briefly, and moved on. Over the next couple of weeks I kept coming back to her post and reading it and watching the video over and over.  I started reading all of your sciencey articles.  I like to research things to death before buying into the ideas so I was reading your articles and watching your videos constantly.  The Bret Contreras e-stalking had begun. I had seen the Get-Glutes link on your page but hello, there wasn't any information on it!!!!  I then bought your eBook and started reading it.  I was probably 25 pages into it and kept thinking that I really wanted to do this.  I mean REALLY wanted to train like this so I stopped reading, got on the web and became a member of Get Glutes even though there was still NOTHING on the site to tell me what I was buying into besides 6 workouts from 3 coaches!  Woohoo!!!!  I was on my way!  
My kiddo had surgery about this time (mid-February) so I was stuck at home without any equipment but I could do glute activation drills and BW hip thrusts and bridges.  I thought I was going to die.  I would do 20 reps and the burn so was intense I couldn't do any more.  I would then get up from the floor and go directly to the computer to watch Kellie rep out well over 300 pounds.  At this point I thought I would never be able to add weight much less see 300 pounds!  I could barely do 20 reps w/ BW!  I was completely in awe of Kellie (still am actually).  I kept working on it during the 2 weeks I was home with my kiddo then I officially started GG on March 1.   By this time my glutes were used to being activated, the burn had gone away, and I could add weight to the bar.  And add it quickly is what I did!
Here are my numbers from that point on:
02/16   Bodyweight hip thrust and glute bridge x20 reps (It was so HARD!!!)
03/01   Started Month 1 of Get Glutes
Barbell Hip Thrust
04/ 15   6 weeks 225×5
08/01   21 weeks 95×50 w/o rest 
08/13   23 weeks 275×10 (2.5 times bw), 295×5, 305×5; 225×20 (last two sucked though so x18 really) All PRs in one workout
08/20   24 weeks 315×5 (15 pounds shy of doing 3x's BW)
Conventional Deadlift
145 x3 (never deadlifted before)
45 Degree Hyper/Back Extension
April-   BW (like the bw hip thrusts, once I caught on then the burn went away and I could really up weight)
08/16  60×10, 70×10, 80×10, 90×6, 90×5 (went a little overboard that day)
Reverse Lunge
03/04 40#   BARBELL x8x3
08/11   40# DUMBBELLS 8×3 (80 lbs total)
One Arm Rows
Started   25×8
08/14    45x8x3
I'm 42, 5'3″, started at 114 lbs (lost 4 pounds in the first month but nothing since), currently 110 lbs. – Tammy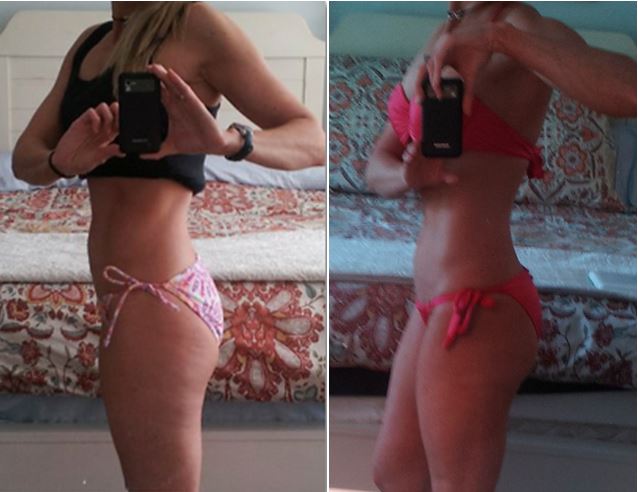 My body has been a battle ground for many years. Always the "skinny" girl, I took it too far in 2008 where I dropped to a tiny 53kg – ridiculous for my 5″8 frame. This was achieved with highly unhealthy ways. Over the years, any fluctuation in weight has been a mental battle. A few months ago I hit 70kg. You can imagine what that did to my mind. When I started training with the Strong Curves, my mind and body finally came together. I am in my 5th week of training and sitting at 66/67kg HAPPILY. My BF percentage has been estimated at 16-18% so I know I am healthy. I just want to keep working to get stronger, fitter and better. – Hristina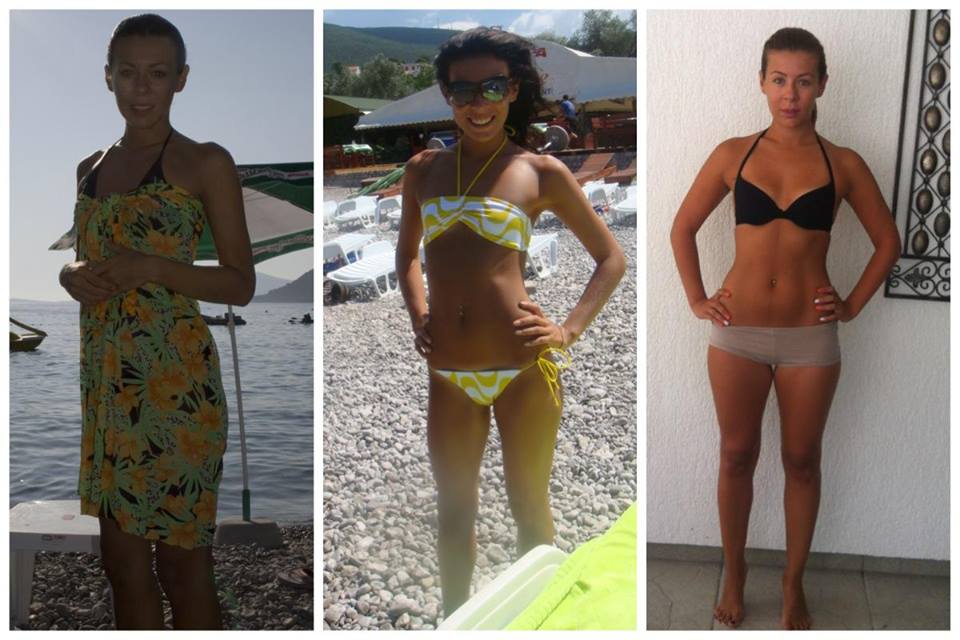 That's all for this week! Hope you enjoy the content.