Hello my Fitness Friends! I have some good information to share with you today:
My Three Training Facilities:
Lately I feel pretty spoiled. I've been training at three different places.
Gene's Badass Basement in Scottsdale
First, I have Gene's kick ass basement, which is better than most gyms. Check out all the goodies we have:
Revolution Training Systems in Tempe
Second, I train a few times per week at Revolution Training Systems. In addition to having the strongest pound for pound lifters in Arizona, Revolution Training offers excellent classes as well. Below is a video of a bootcamp class, and my friend Keats Snideman is teaching a kettlebell conditioning class there as well.
Bret's Bedroom in Phoenix
And third, I have my bedroom. I recently renovated it!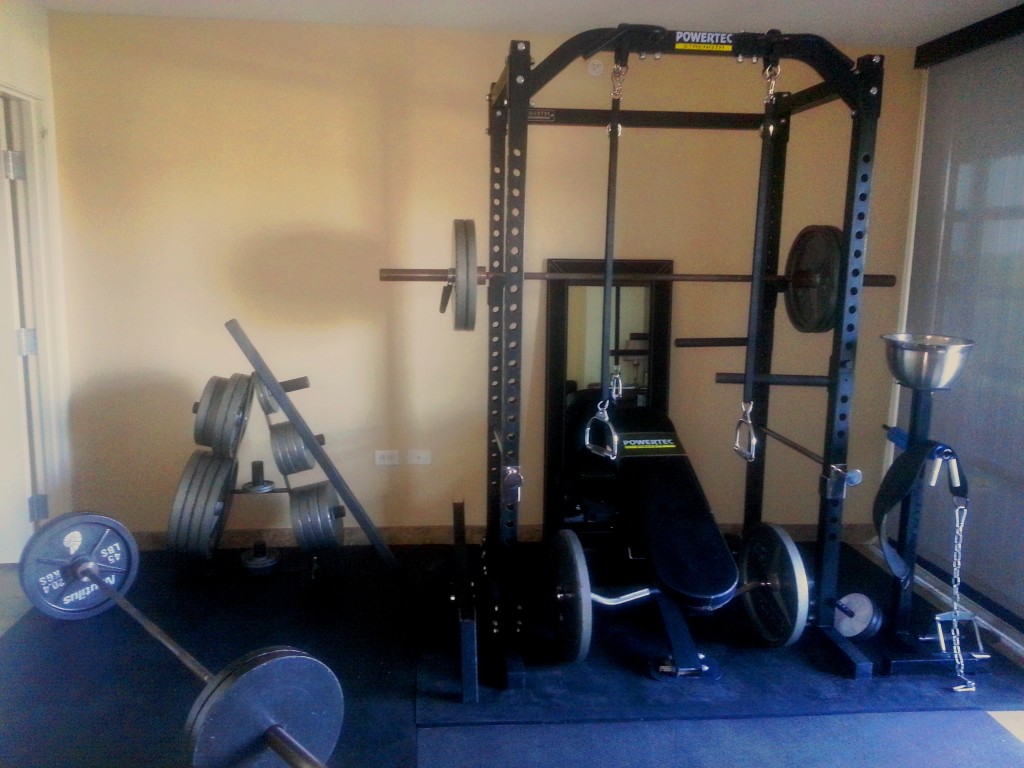 With this simple set up, here are all the things I can do:
Back squats, box squats, front squats, Bulgarian split squats, barbell reverse lunges
Deadlifts, sumo deads, RDLs, rack pulls, good mornings
Hip thrusts, barbell glute bridges
Bench press, incline press, close grip bench press, military press, weighted dips
Bent over rows, weighted chins, inverted rows, one arm lever rows, easy bar curls
In fact, my girlfriend Diana just did her first workout in quite some time. I had her do one set of squats (135 x 5), one set of deadlifts (135 x 5) and one set of barbell glute bridges (135 x 20). She's in school now and doesn't have much time to train so I'm going to see how she likes HIT training (one set of a handful of exercises twice per week). Gotta keep that booty!
Most Popular Article Yet: Training for Maximum Muscle Growth Explained
I was shocked – the article I wrote last week on hypertrophy surpassed my all-time most read article. This surprised me because it was a very scientific article. Often S&C people get turned off by these types of articles so I'm happy to see that this was so well-received!
Louie Talking Shop
If you have an hour to spare, listen to Louie ramble!
Hatfield Talkin' Shop
If you have another hour to spare, listen to Fred ramble.
Click HERE for the podcast.
My High School Football Program was Ahead of its Time
I recently stumbled upon this on a friend's Facebook page. Check it out – the head football coach from my alma mater put this together in the early 1990's: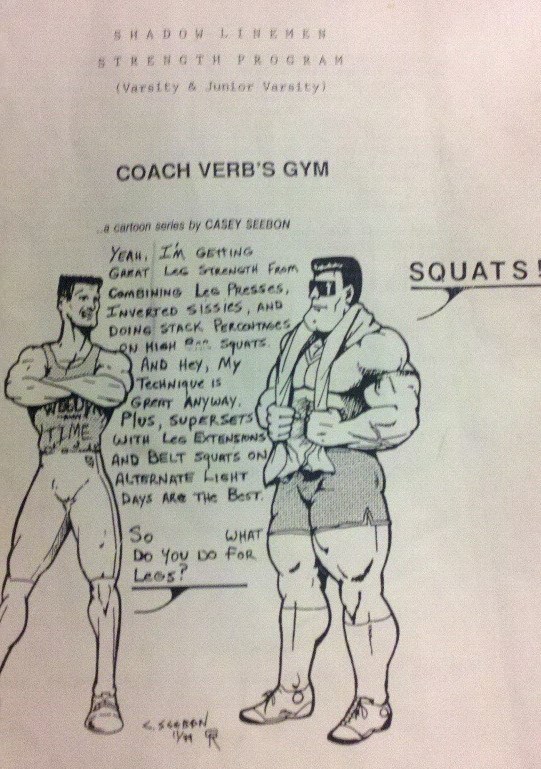 Pumped Glutes – 100 Barbell Glute Bridge Reps with Just the 45 lb Bar
In our Get Glutes program, we (Kellie Davis, Marianne Kane, and me) recently programmed max reps on the barbell glute bridge with just the barbell. A couple of members informed me that they've never experienced such pumped glutes in their lives. I think the highest number of reps achieved was 70. Anyone think they can get 100?
Is This Heaven?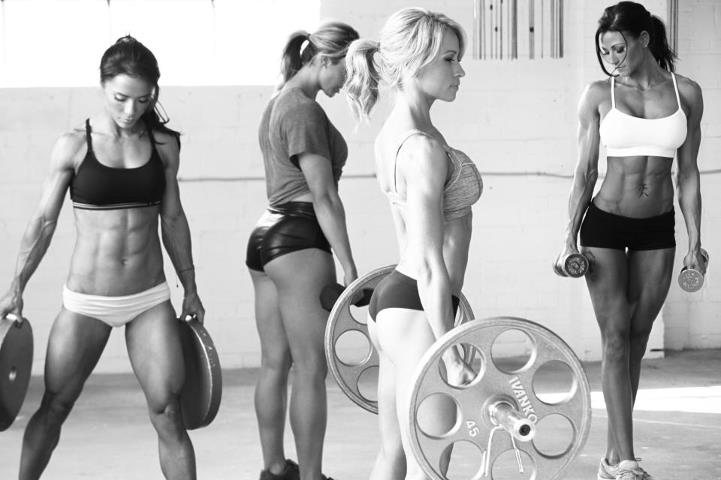 Last Month's Strength & Conditioning Research Review Service
Chris Beardsley and I have been scouring even more journals lately for our research review service. Last month, we downloaded a total of 370 articles from over 100 journals that we felt were worthy of reviewing. From there, we had to narrow it down to the 50 best, which is tough work. The end result though is the  most comprehensive and up-to-date science for our subscribers.
Top 20 Most Influential People in the Fitness Field
Several weeks back powerlifter/teacher/writer Tim Henriques created a list of the top twenty most influential fitness folks HERE. I was very proud to be included!
Congrats to Charles Staley on his 510 Deadlift at 198 lbs!
A couple of weeks ago my training partner Charles set a PR on the deadlift at 53 years old! And he's lost 15 pounds in the past year too.
Prospective Sports Science Students – Check out ETSU

Eastern Tennessee State University has an incredible staff and sports science program. Check it out HERE if you're interested.
Sorinex Summer Strong
Two weekends ago I presented in S. Carolina for Sorinex Summer Strong VI and had a blast. I think it was my best presentation to date as I had tons of equipment to perform demonstrations and teach exercises, and the crowd asked excellent questions. I was very happy to meet Zach Even-Esh in person, I've been watching his videos for many years. Here's Nick Tumminello, Zach, and me: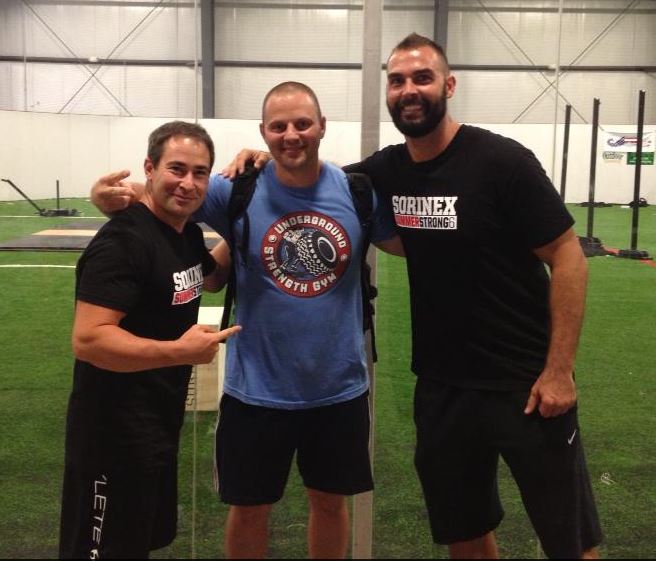 And here's Joe Kenn, head strength coach of the Carolina Panthers, and me. Joe is a top-notch strength coach who I respect a lot.
Andrey Belyaev Beats Ed Coan's Sumo Deadlift Record
Belyaev just broke Ed Coan's 30-year deadlift record in the 198 lb weight class, pulling 862 pounds! Check out this motherfuckin' form!
Here's Ed's legendary pull – check out this form too. Incredible!
Klokov Dimitry – Holy Hell! 
Kendrick Farris – Squat Jerking 473 lbs!
Two Excellent Hypertrophy Articles
HERE is one by Dr. Jacob Wilson on Overtraining/Overreaching in relation to hypertrophy.
And HERE is one on tempo by Dan Ogborn on Tempo in relation to hypertrophy.
That's all fitness peeps! Have a great weekend.