It's been a while since I posted a random thoughts article, so here are twelve random thoughts for you:
1. It's Not About What You Say, It's About What You Don't Say
Working toward a PhD and reading tons of research does several things. First, it humbles you and helps you learn how to make appropriate claims. Second, it makes you more "evidence-based" and gives you an appreciation for the different types of evidence and hierarchy thereof. Third, it greatly increases your knowledge. These days I read various blogs/articles and I'm always amazed at the things fitness pro's claim to be true. When someone becomes a true expert on a particular topic, I'm equally impressed by the things they don't say than the things they do say. A majority of fitness folks are for lack of better terminology too ignorant to know what they don't know and promote pseudoscience like it's going out of style.
2. Great Article on Glutes
This was an awesome article on the glutes titled, Call of Booty. The only way it could have been better is if ESPN had reached out to me! Seriously, I could have helped improve upon it. At any rate, it's a great read! Glutes are the new abs!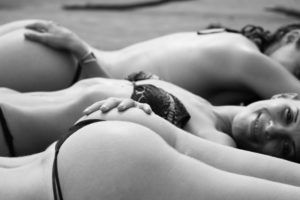 3. Updated Chart on Focus of Attention: Situations Where Internal Cueing is Superior and Situations Where External Cueing is Superior
Last month I wrote a blogpost on Cueing/Attentional Focus during resistance training. There were some excellent comments from readers, and even Dr. Wulf herself and Mike Young (a PhD from EliteTrack.com) offered some great insight. I've given this a lot more thought and have updated the chart from the original article. This chart depicts what I believe to be true (but I could be wrong of course) in terms of situations where internal cueing would be superior to external cueing and vice versa. More research is needed to show whether my hypothesis is correct of if I'm just really good at B.S.!

4. Bradley Won!!!
Thanks to all NSCA members who voted for Brad Schoenfeld for NSCA board member. He won! This is a dream-come-true for Brad and I have no doubt that he'll do an excellent job fulfilling his duties.
5. Incredible Psoas Stretch
For those readers who are hell-bent on finding the most effective way to stretch your psoas without having a partner around to assist, this might just be the best possible method. Plus you gotta love the accent!
6. Quoted on My Idol Arnold Schwarzenegger's New Fitness Site!
It's a big honor for me to have recently been quoted on Arny's new site. Arny has been my idol for over 20 years! Thanks to my friend John Romaniello for reaching out and for writing an incredible article. HERE's the link. I may write up an entire article reviewing the literature on this topic as the support in favor of selective recruitment and hypertrophy is pretty overwhelming at this point.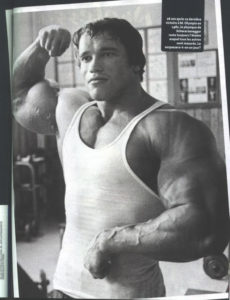 7. Excellent New Blogpost by Chris Beardsley on The Biomechanics of Resistance on Our S&C Research Review Blog
This is difficult material to sift through, but very important nevertheless. In THIS blogpost Chris reviews an incredible article by Frost that showcases the different forms of resistance, namely isoinertial, isokinetic, and variable resistance. If you're a strength coach, you need to give this a read and try your best to make sense of it.  Kudos to my friend Chris – I'm astounding by how freakishly intelligent he is.
8. Make Your Rainy Brain Sunnier
THIS was a great CNN article on why it's possible to become happier and more positive. I have been on a personal quest in the past year to improve my happiness and I have definitely succeeded. If you're not happy right now, rest assured knowing that achieving happiness is within your control. But you gotta work at it! Nothing in life comes easy.
9. BioLayne.Com: You Got Guru'd!
My colleague Layne Norton, someone for whom I possess a ton of respect (he's a badass natural bodybuilder and powerlifter with a freakin' PhD!), just started a fitness blog HERE. Layne is a fellow guru-slayer and if you're into bodybuilding and physique-enhancement training I highly recommend following him. I always appreciate those who exhibit an evidence-based approach while blending practical and research knowledge together. HERE is a link to his Twitter profile. He has coined a hilarious slogan on Twitter: #yougotgurud (You Got Guru'd).
Here are a couple of examples of getting guru'd:
1) If your trainer tells you to head down to the Dominican Republic for 5 days so you can pack on 13 lbs of muscle while losing 3 lbs of fat just by eating their nutritious foods, #yougotgurud
2) If your trainer tells you to perform seated l-flies so you can increase your incline press by  240 lbs, #yougotgurud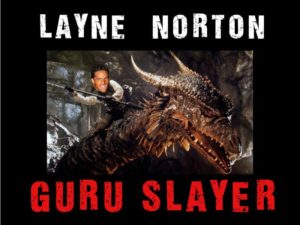 10. Inspiring Post by Kellie Davis
Kellie just wrote THIS post which I found very inspirational. Here's the video she embedded:
11. New Pics
Funny story. My twin brother is a photographer. This has its perks. Around ten days ago I woke up and felt like my physique was looking really good. I called my brother on a whim and asked him if I could cruise over and have him snap some pics. I spent ten minutes pumping up with some push-ups, curls, and lateral raises, then we walked outside onto his front yard and took pictures. I uploaded them to my Facebook album HERE. I'm really happy with how they turned out. It's amazing how much more confident and cheerful I am when I feel like I'm in peak physical condition.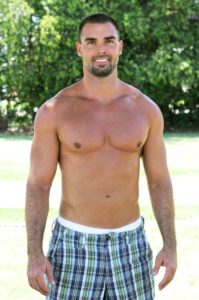 12. Overwhelmed with Emails and Requests!
For the past three years, I've tried my hardest to keep up with emails and requests. Many days I spend up to two solid hours responding to emails. I don't know what's going on but the amount of emails/requests I get is getting out of control lately!
Little by little I'm becoming known as one of the go-to-guys in the fitness field for scientific information, and therefore I've been receiving tons of emails from people requesting studies on particular topics. Furthermore, many individuals have questions pertaining to glute training, back pain, or glute imbalances, so I receive many emails on that topic as well. Finally, I've been getting tons of requests to speak at events, contribute to websites/magazines, promote products, etc. I'm very flattered and I try very hard to respond to everyone, but I can barely keep up anymore. I truly apologize if I've blown you off or ignored an email, but I am incredibly busy these days. I need to save up a lot of money to continue with my PhD (I want to continue it from the U.S. which means paying foreign tuition and traveling a couple times to N.Z. to collect data) and I'm just over half-way there. I'm incredibly focused on saving up this $$$ by February.
I wrote two books this year (Kellie helped out considerably with Strong Curves of course) and have to deal with the editing processes which is very time-consuming. My personal training clientele has increased even though I didn't really want it to (and I'm considering renting a facility so I can properly train my clients – I have the best equipment possible for sculpting glutes haha). Brad and I are in the process of publishing a couple more journal articles. Chris and I are working on something very cool. I have the research review service and it takes a ton of time each month to stay on top of the research in the various fields in sports science. In addition, I blog regularly, film videos, and write articles for TNation, etc. Finally, I train hard myself and am always striving to reach new goals.
Juggling all of this while trying to maintain balance in life is highly challenging so please understand that I can no longer respond to everyone. I'll still do my best but I have to put a limit on how much time I dedicate in this regard or I don't accomplish any of my goals.
Have a great week fitness peeps!