Here are a few random thoughts and links for the week:
1. Hip Mobility Drills
Many people seek improved hip mobility. Personally I don't do much hip flexibility work as I've found that my hip flexion and extension mobility is maintained from deep squatting, Romanian deadlifts, hip thrusts, and walking lunges. I do believe that I could use a bit more hip internal and external rotation mobility but I'm not so lacking in this ROM that it requires urgent attention.
I got the video below from JC Deen. There are some unique drills in the video which I feel are worthwhile for individuals seeking to increase their hip ROM (for some folks these drills could be problematic so don't force anything that doesn't feel right).
Another tip that I always stress in my glute workshops is to squeeze the rear glute when performing lunge-type stretches for the hip flexors as the posterior pelvic tilt adds to the stretch's efficacy.
2. Strong Female Hip Thrusts!
Here is one of Nick Horton's clients performing some heavy hip thrusts. Her name is Melanie, she's a rugby player, and she has some serious hip extension strength!
3. Bridging ROM
Kellie Davis wrote an excellent article on barbell glute bridge ROM. Make sure you're doing this exercise properly! Many, I repeat MANY, lifters go too heavy and don't achieve full range on this movement which robs the glutes of maximal activation. Lighten up if you need to and do it right! HERE is the link to her article.
4. Call On Me
I went out the other day with my two good friends (fellow PhD candidates) who just returned from vacation and this song came on. Every time I hear it my mind can't help but conjure up images from the video! If there were more classes like this then I would commit to an aerobic exercise regimen!
5. The Truth About Sports Science Researchers
I see a lot of articles these days written by strength coaches and personal trainers that attack researchers and I want to set the record straight. I should mention that I'm highly qualified to address this topic as I personally know many of the sports science researchers and am aware of their backgrounds and personalities.
Most of them are former athletes and former strength coaches and most of them are humble and curious about popular training methodology. The problem is that it's often difficult to attempt to answer questions and many times specific equipment or methods are used. Since coaches tend to assume that researchers have no clue about real-world training they often dismiss the research or researcher which is unfortunate. This is simply not true and I wish coaches were more humble and more interested in research and the scientific method in general.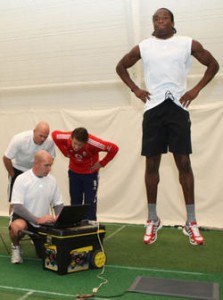 At any rate, we can all learn tremendously from one another so coaches, trainers, physios, professors, and researchers should work together to keep pushing the envelope and expanding our knowledge of sports science and best training practices.
6. Obese Pets
This really upsets me! A recent study found that 25% of cats and 21% of dogs are obese – which equates to 47 million cats and 41 million dogs. Fat pets are becoming the new "normal." Folks need to quit feeding their cats and dogs so much and give their dogs more exercise.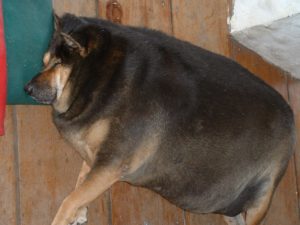 7. Antioxidant Supplementation
Brad Schoenfeld wrote an excellent blogpost about antioxidant supplementation in THIS article. I think Brad is the best pure writer in the fitness field as his writing style is always informative and well-constructed.
That's all my friends in fitness! Have a great weekend. BC