If you are heavily immersed in the fitness industry like I am, then I bet you never cease to be amazed at some of the ignorance and incompetence displayed by various members of our community. It's all over the place, and you simply cannot escape it. Scrolling through Facebook and reading the comments might make you want to do this: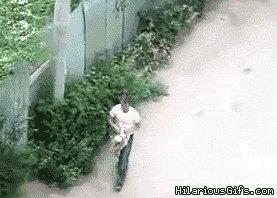 Ignorance comes in many forms, and sometimes it's hard to imagine that the ignorant person is serious. I've found myself on numerous occasions reading various comments on social media and saying to myself, "This guy has got to be trolling." But it turns out that many times the ignorant commenters aren't trolling; they're just really dumb. But ignorance isn't exclusive to your casual social media commenter; the experts are guilty of it too. We have a myriad of seemingly scientific writers engaging in cargo cult science – it might look and feel like science, but it's not science. These types are unwilling to doubt their own theories, which is counter to the essence of a true scientist.
One would think that ignorant and incompetent people would know that they are ignorant and incompetent, and that they would therefore remain humble and willing to learn from others. Unfortunately, this is not the case.
The Curious Case of McArthur Wheeler
In 1995, a man by the name of McArthur Wheeler decided to rob a bank. Don't worry, he was sure to cover his bases. Knowing that lemon juice can be used as a type of "invisible ink" by applying it to paper, letting it dry, and heating it, Wheeler applied lemon juice to his face prior to robbing the bank to conceal his identity. When Wheeler was arrested later that night and shown a video tape of him committing the crime that clearly revealed his face, he was shocked. "But I wore the juice," he remarked.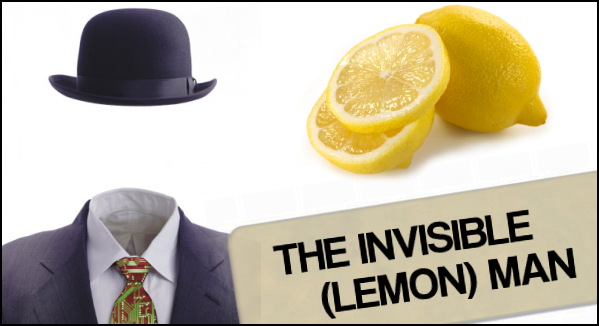 Prior to robbing the bank, Wheeler tested his hypothesis by applying lemon juice to his face and snapping a Polaroid picture of himself. Apparently, his face didn't turn out in his trial pic. The detectives later speculated that this circumstance probably occurred on account of bad film, a poorly aimed photograph, or simply a case of lemon juice in the eyes, which partially blinded Wheeler and prevented him from properly seeing the photo.
The Dunning-Kruger Effect 
Here is a case where scientists made lemonade out of lemons. Wheeler's case sparked Cornell University social psychologist researchers Justin Kruger and David Dunning to explore the relationship between actual competence and self-assessment of competence. As it turns out, ignorant/incompetent people are really bad at knowing that they are ignorant/incompetent.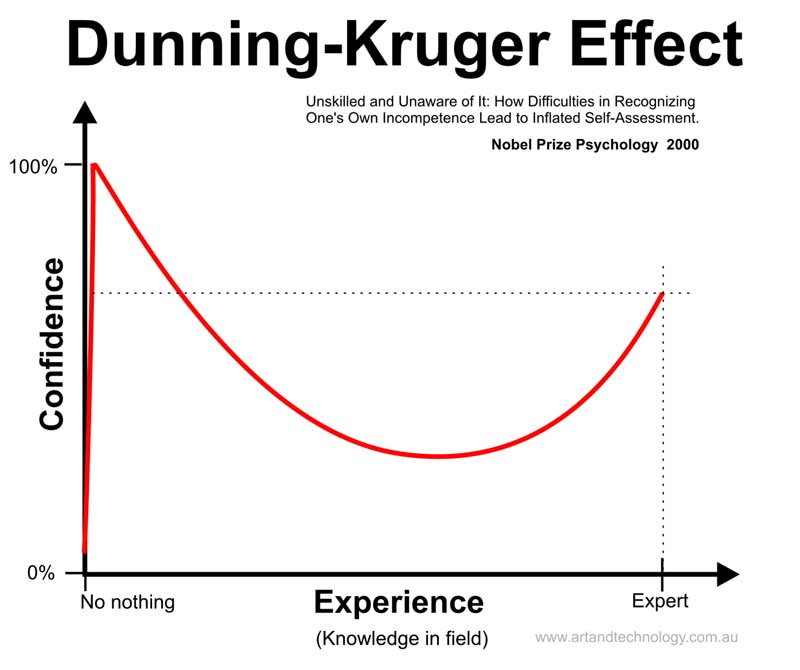 What they found through their research was that for any given task, an incompetent person will tend to:
overestimate their own level of skill,

fail to recognize genuine skill in others, and

fail to recognize the extremity of their inadequacy
Dunning and Kruger's research has led to the dubbing of The Dunning-Kruger Effect, which is readily apparent in any field, especially fitness. 
Are We All in Various Stages of Denial?
Anosognosia is a condition whereby a disabled person suffering from a brain injury is unaware of or denies the existence of his or her own disability. These individuals have a serious self-awareness deficiency, which can be neurological or physchological in nature, and it occurs even in the presence of obvious impairments such as blindness or paralysis. What we now realize is that in a way, all humans suffer from anosognosia, since we're not always equipped with the knowledge needed to identify ignorance/incompetence.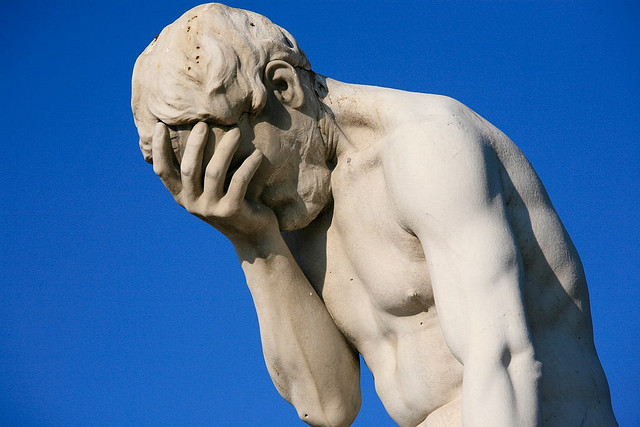 To quote David Dunning, "If you're incompetent, you can't know you're incompetent. The skills you need to produce a right answer are exactly the skills you need to recognize what a right answer is." Though their research is fairly modern, the phenomenon relating to self-confidence and competency has been discussed for quite some time. Confucius stated that, "Real knowledge is to know the extent of one's ignorance." Charles Darwin noted that, "Ignorance more frequently begets confidence than does knowledge." And William Shakespeare wrote, "The fool doth think he is wise, but the wiseman knows himself to be a fool."
Take-Home Message
As you can see, fools don't know they're fools. Coming from someone who sifts through up to a hundred journals per month and spends considerable time reading and conducting research, I can tell you that quite often there's more to the story than meets the eye. To answer a particular question, we often need to conduct multiple studies and bring in expert researchers from different fields. The fool isn't aware of this; he thinks his intuition is sufficient. This is why we have a multitude of individuals presenting themselves as experts on topics that they're actually clueless about, and this includes exercises they've never performed, methods they've never experimented with, tools and instruments they've never used, and concepts they've never researched or reviewed.
Next time you're on social media perusing comments, see if you can spot the overly-confident fools versus the true experts. It's not always easy to spot, since the fool is typically guided by a more lax code of conduct. The fool will often go for the jugular and use logical fallacies to increase his chances of appearing right. Finally, always make sure to keep yourself in check and question your own beliefs – lest the fool be you! 
Research
My more savvy readers will likely want to read up on the Dunning-Kruger Effect, so here are links to full papers that you can download: 
Unskilled and unaware of it: how difficulties in recognizing one's own incompetence lead to inflated self-assessments
Mind-Reading and Metacognition: Narcissism, not Actual Competence, Predicts Self-Estimated Ability
Why the Unskilled Are Unaware: Further Explorations of (Absent) Self-Insight Among the Incompetent
Difficulties in Recognizing One's Own Incompetence: Novice Physicians Who Are Unskilled and Unaware of It
Why People Fail to Recognize Their Own Incompetence