Hi Bret, I absolutely love the hip thrust, but to be honest, I loathe setting up the exercise because I struggle to get into position. If I use a bar pad, I can't get the bar over my thighs and onto my hips, and if I don't use a bar pad, it hurts like hell on my pelvis. I want to continue to hip thrust, but this problem is really bothering me. I thought I'd come to the Glute Guy for a solution. Do you have any suggestions? – Andy
Hi Andy, you've come to the right place. Many dudes share this problem, and I have just the solution for you. Place plates or mats where the barbell would normally touch when hip thrusting, and simply roll the bar up onto the plates/mats as shown in the video below. This is how my lifting partner Charles Staley does them, and it makes a world of difference for males with big butts and thighs.
Two days I ago, I posted the video below which shows mats being used in the same fashion. Either way works.
I hope that helps, BC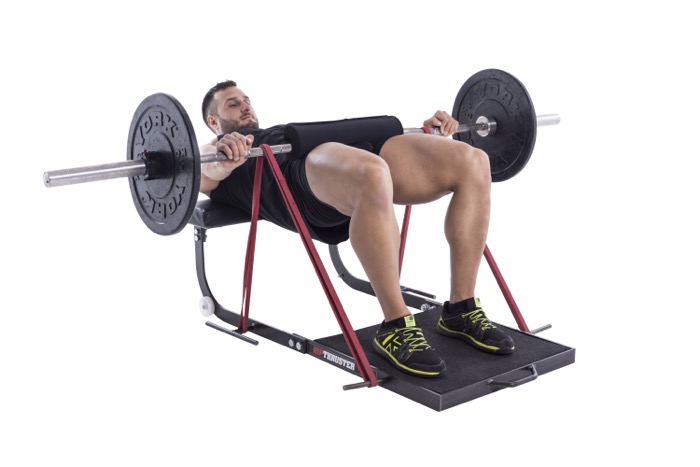 The Hip Thruster is the best way to do the hip thrust – stable and versatile!