Hi fitness friends. I'm pleased to announce the new Hip Thruster 2.0 design!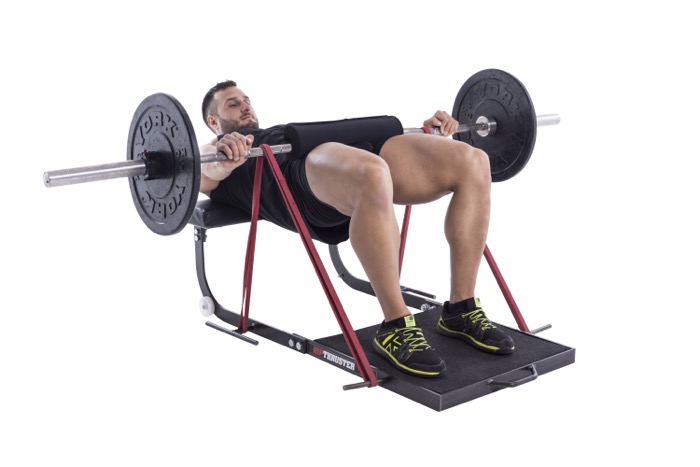 The Hip Thruster is the best way to do the hip thrust – stable and versatile!
Basically, we did the following:
Switched the default color from red to metallic (this was my call; the new color exudes manliness IMO). Custom colors are still available.
Used Sorinex's laser-cutter to have thinner metal (I love this sleek new look).
Augmented the design
Provided band pegs on the foot plate to allow for band-resisted deadlifts and other band-resisted exercises
Switched the primary band peg design to resemble a "T," which allows for more versatility
Wrapped the padding on the back support to increase comfort
In the video below I review the key changes.
Below are some pictures that showcase the new model.