If you've been around long enough, you know that staying in good shape, being fit, and having a good physique is highly dependent on your habits. In this TNation article, I wrote about the significance of genetics in physique, strength, and sport training. Yet even with good genetics, you still have to train hard, eat right, and sleep well in order to maximize your results. And you need to do this consistently for several years in order to really start to realize your potential.
It's Easter weekend here in New Zealand, and it's a huge holiday. Everything is closed here, including all the gyms. It's 19 hours ahead of Arizona time, so when it's Thursday in the states it's Friday in NZ. It made me think about a policy I had as a gym owner back in the United States. When I owned and operated Lifts, I was open Monday through Saturday 52 weeks out of the year.
On normal days, I was open for 8 hours, except on Saturday, in which case I was only open for 2 hours. Every client could come in on Saturday and still have a productive workout if they so desired. During holidays, I told my clients that I'd still be open, but only for two hours. I'd usually open the gym from 12 to 2 o'clock and let my trainers have the day off. This way, my clients could still sneak in a workout and still enjoy the holidays. It didn't matter if it was Easter, Thanksgiving, Christmas, or New Year's Day…the gym was open.
A couple of times I was out of town for a conference or wedding and I'd arrange to have my sister open up the gym. This way I could still give my trainers the day off. I'd make sure that the workouts I wrote for the day were simple and didn't require any spotting. As a gym owner, I saw myself as a role model, and I wanted to send a good message to my clients. If they wanted to work hard, then I would give them every opportunity to do so. And if they couldn't make it in during a holiday, or if they had a vacation coming up, I'd give them "homework."
If you're a gym owner, then I believe that you should be doing everything in your power to keep the gym open even during holidays. Motivated people want to make it to the gym and stick to their schedule. I'm one of those guys, so I know how it feels to want to train but not be able to since the gym is closed. It's very frustrating.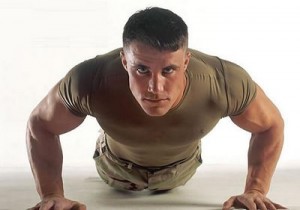 Based on my experience, "average" lifters and novices are always making excuses for their lack of results. They look for every opportunity to skip a workout or cheat on their diet. In order for your clients to be successful, you need to get them to adopt healthy habits by getting them accustomed to eating healthy food and getting them accustomed to exercising 5 times per week whether it's raining or snowing or it's a holiday.
I took my role as a trainer very seriously and even looked at my job as a teacher. Being that I taught high school mathematics for six years, I know a thing or two about teaching. If you want your clients to be successful for the long-haul, then you have to "teach them how to fish" rather than simply "handing them a fish." This means:
teaching them the names of exercises

teaching them how to log their workouts

teaching them good form

teaching them the basics of program design

teaching them about nutrition and motivating them daily to stay on track

giving them "homework" and tools to increase the likelihood of success
This doesn't happen overnight but if your client has been training with you for two years and still can't use good form without you coaching them through it or still doesn't know the names of certain exercises…that's a problem. Teach your clients simple workouts that they can do at home during off-days. Tailor it to the individual. The beginner can do box squats off of a couch, step ups onto a chair, glute bridges, knee pushups, and planks. The more advanced lifter can do single leg box squats, single leg hip thrusts, table rows, and clapping pushups.
If they have mobility or stability deficits, have them work on these issues several times per day. Results will come much quicker if they address these deficits 21 times per week rather than 3-4 times per week when they see you (the trainer).
Stay on top of your clients and ask them if they've been doing their homework. Don't be afraid to call them out. They'll appreciate your diligence when they're fit. Don't be afraid to "quiz" them to make sure they learned something properly.
The trainer whose clients see the best results is the trainer who has the best systems for managing his or her clients' lifestyles during the 23 hours they're not in the gym with you. Bottom line – you need to teach clients how to fend for themselves, as it's highly unlikely that they'll train with you forever. Increase their chances for long term success by viewing yourself as a teacher, not just a trainer. This requires extra effort on your part, but it will lead to more success for your clients and for you.
And by all means, open the gym for a couple of hours even during holidays. If you're a trainer and you don't own a gym, or the gym you train at is closed for the day, then organize a two hour window at a local park where your clients can come get in a good workout. This sends an excellent message to your clients and lets them know that you are committed to their success. There's nothing more annoying for a motivated individual to want to go to the gym but not be able to since it's closed for the day.