Last week I posted a very popular article called Favorite Glute Exercises from the Fittest Females. The article drew a lot of attention, which I'm sure had nothing to do with the pictures and was solely due to the solid content. As an avid lifter and reader, I always enjoy seeing the favorite exercises of people who train consistently and have achieved respectable levels of strength or shape – and I especially like to see favorite exercises of the most respected trainers and coaches.
Several of us men wanted to speak up and inform the newbies out there that training the glutes is not just for women. We're tired of seeing all of the huge upper bodies out there paired with skinny chicken legs and flat butts. We've had enough of the endless sets of bench press, lat pulldowns and curls complimented with the token 2 sets of leg extensions and leg curls. If you're that guy who says, "I don't need to train my legs; they get worked when I run on the treadmill," we're calling you out. A real man trains his legs just as hard as his upper body and isn't afraid to admit that he desires strong glutes.
I emailed 13 of my male colleagues and asked them to tell me their three favorite glute exercises. All of these guys are either strength coaches, personal trainers, or fitness writers, and these guys are some of the smartest folks in the world when it comes to exercise selection. Here's what they had to say.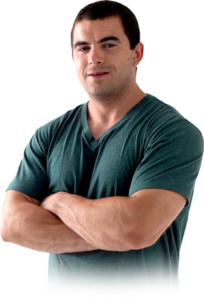 Rear foot elevated split squats (Bulgarian split squats) from a deficit

Single leg deadlifts

Single leg squats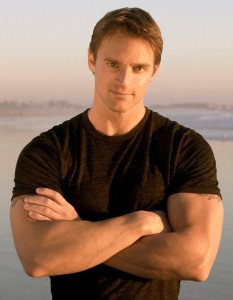 Hip thrusts

Romanian deadlifts

Low cable mule kicks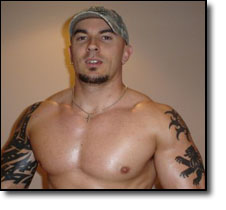 Deadlifts

Pistols

Kettlebell swings
Hip thrusts (with either a barbell or sandbag)

Low cable pull-throughs (Westside style)

Single leg glute bridges (adjust the intensity by elevating shoulders onto a bench and then by elevating shoulders and feet onto a bench)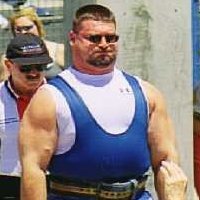 Any full sumo or modified sumo deadlift variation

Kettlebell swings

Single leg hip lifts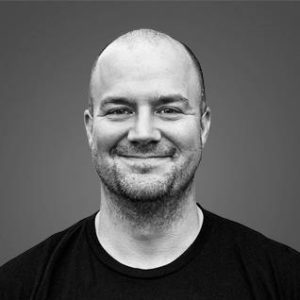 Sumo stance Romanian deadlifts

Duck walk low sled drags – drag a sled while walking

Hip thrusts with hip abduction and external rotation (HAER)
John Broz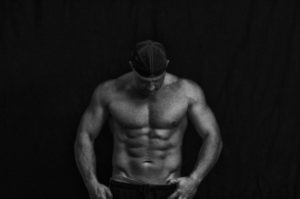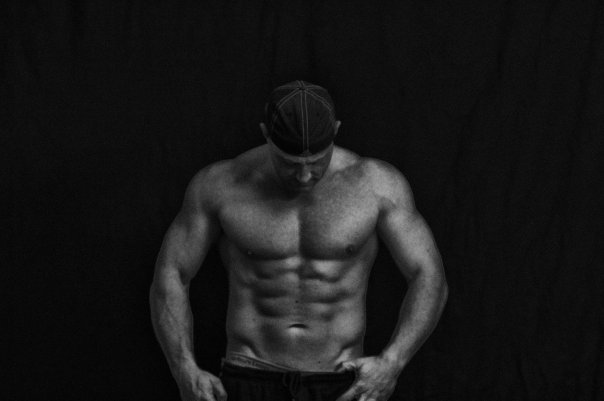 Squats

Snatches 

Clean and jerks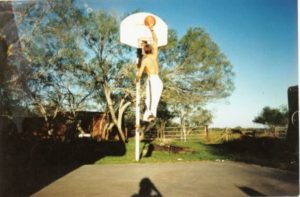 Reverse hypers

Rear foot elevated split squats

Single leg bent legged deadlifts (King deadlifts)
Single leg Romanian deadlifts

Hip thrusts

Pistols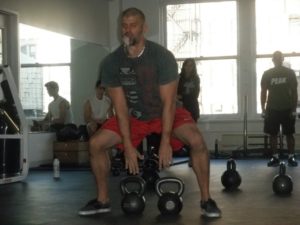 Glute-ham raises

Barbell romanian deadlifts

One-legged kettlebell deadlifts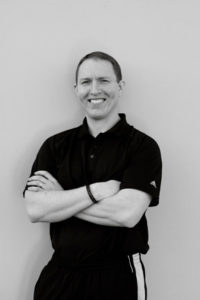 Back squats

Kettlebell swings

Pull-throughs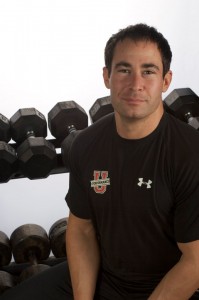 Sprints or hill runs

Single leg /single arm cable Romanian deadlifts

Monster walks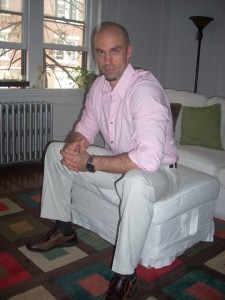 Barbell hip thrusters – upper back on bench instead of the floor

Conventional deadlifts

Slideboard reverse lunges
Descriptive Analysis
Out of the 39 exercises from the 13 men's lists, 22 were bilateral while 17 were unilateral. As far as directions of resistance, 20 exercises were axially loaded while 19 were anteroposteriorly loaded, with zero exercises in the lateral or rotary directions. There were 7 squat patterns (squats, lunges, pistols, Bulgarian split squats, etc.), 18 deadlifting patterns (deadlifts, single leg deadlifts, Olympic pulls, pull throughs, kettlbell swings, etc.), and 7 bridging patterns (hip thrusts, single leg hip lifts, glute bridges, etc.).
Observations
Based on the guys' lists, bilateral lifts slightly outperform unilateral lifts. This makes sense; masculine men tend to gravitate toward heavy lifting, and two legs allow for larger loads than one leg at a time. But the single leg lifts didn't fall far behind, which just goes to show you how effective they are if they appear so frequently. The deadlift pattern reigns far supreme for glute building. Though I was a bit generous by throwing pull-throughs and swings into the deadlift category as they're sort of crosses between deadlifts and bridges, even without the generosity they still beat out squatting and bridging patterns, which tied for second place in terms of favorite glute movement patterns. It was nice to see the reverse hyper make the list as none of the women chose that movement. Interestngly none of the men listed a high step up, back extension, or barbell glute bridge exercise. Though I'm sure most of these guys like to program in an occasional x-band walk or rotary cable exercise, there are just too many great hip extension exercises to place a hip abduction or hip external rotation movement at the top of the list. Many of the men replied saying something like, "Ask me next week and I'd have three different ones for you," or, "This was hard, I wish I could have listed my top ten."
Conclusions
As you can see there are a plethora of great glute exercises. You can bust out like Broz and stick to heavy bilateral squats and Olympic lifting, or you can kick it like Bruno and do all single leg movements. You can use barbells, dumbbells, kettlbells, bands, or just your own bodyweight. If you want a mullet like Young or a pink shirt like Gentilcore, you'll have to train the glutes extra hard to be able to pull it off with such style!
Whatever you do, just make sure you train the glutes. If you got no glutes, you got no game!
* Some of Smitty's exercises are a bit unconventional so I asked him for a description:
Duck Walk Low Sled Drags
I picked up this sled dragging variation from Louie Simmons years ago.  Setup with a sumo stance facing away from the sled with the tow rope between your legs.  Reach between your legs and grab the tow rope, think of the starting point for a cable pull through.  Begin striding forward in an alternating fashion, clawing with your heels. Ensure the torso is locked in neutral and parallel to the ground. The benefit of this exercise is two-fold; you are performing a dynamic hip mobility movement and a combo knee flexion / hip extension pattern.  The result is pain after about 20 strides.  Keep the weight moderate to ensure proper leg drive and quality of movement.
Hip Thrust (HAER)
The glutes are responsible for not only hip extension, but hip abduction and external rotation (HAER) as well – so we need to train them in this plane of motion.  Setup for a convention hip thrust movement with your shoulders on the bench and your feet parallel to each other.  Now, take the bottoms of your feet and put them together moving your knees outward.  Perform the hip thrust and notice the different 'feel' of the movement.  In my opinion, the contraction is much more intense.  This exercise can be overloaded with bands, Olympic plates or a sandbag.