Glute training is a serious matter around the world. However, no other region of the world places more emphasis on the backside than Brazil. Indeed, the Brazilians have honed their craft regarding glute training.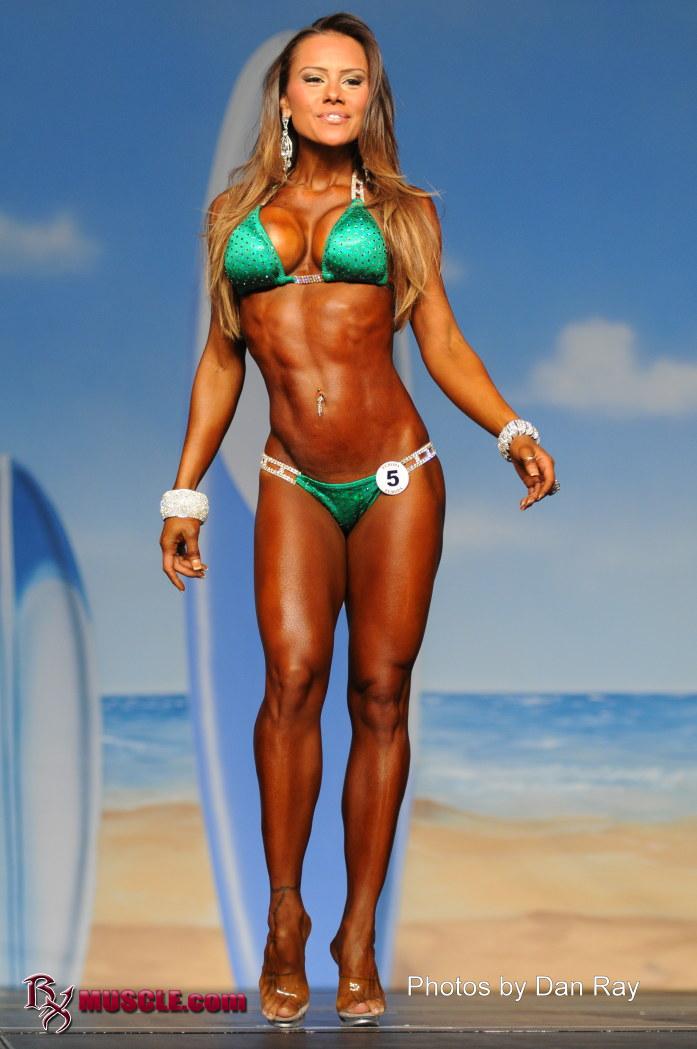 Last week, I sat down to talk booty building with Nathalia Melo. In case you're not familiar with Nathalia, she won last year's Ms. Bikini Olympia contest and is currently out here in Arizona preparing for this year's Bikini Olympia (wish her luck!).
I can't tell you how happy I was to hear what Nathalia had to say. In essence, she validated all of the things I know to be true about building the glutes – methods that I've learned on my own that Brazilians figured out long ago.
Without further ado, here are some of Brazil's (and Nathalia's) secrets:
1. High Frequency Glute Training
Nathalia trains her glutes 7 days per week. Yes you read that right. She trains her glutes every day. So next time some meathead tells you that you should only train glutes once per week, please politely inform them that 1) Brazilians train the glutes frequently, 2) Nathalia Melo trains her glutes frequently (and she has arguably the best glutes in the world), and 3) Bret Contreras trains his clients' glutes frequently (and they've seen better results). Seven days of glute training per week can indeed be done if you don't overdo it.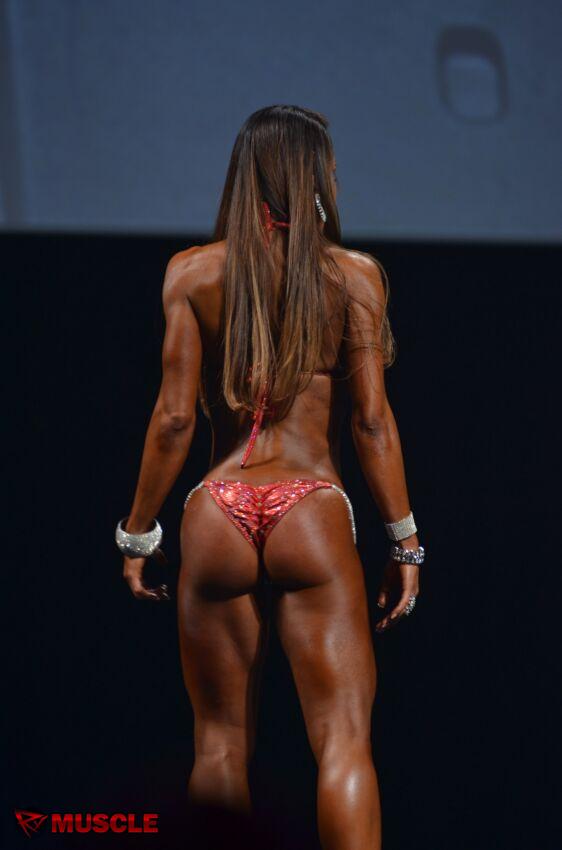 2. Variety
As you'll hear in the video below, Brazilian gyms typically contain a separate section dedicated to glute training. You will see ankle weights, you'll see reverse hyper type machines, you'll see hip abduction machines, you'll see various squat and hip extension machines, in addition to free weights. Nathalia utilizes a variety of bridging/thrusting, squatting/lunging, deadilfting/hip-hinging, abduction/rotation, quadruped/prone, and free weight/machine exercises. She also makes she she employs a variety of rep ranges.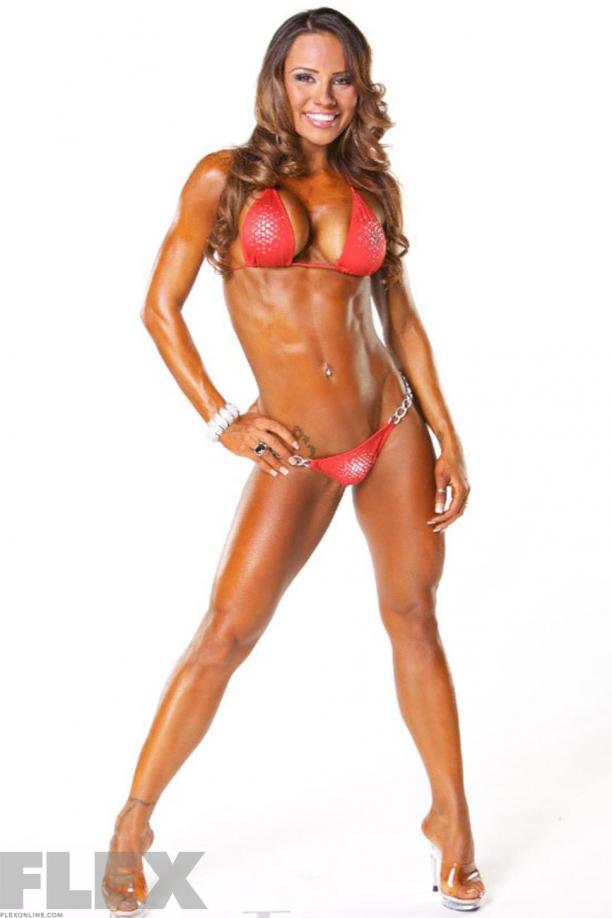 3. The Mind-Glute Connection
Bodybuilders often speak of the "mind-muscle connection." In essence, you must learn how to activate a muscle properly if you want to maximally develop it. Brazilian women naturally do this with glute exercises. Nathalia speaks boldly about the importance of glute activation and feeling the glutes do the work. Moving heavy loads and getting stronger won't reshape the glutes if you're not activating them properly in the first place!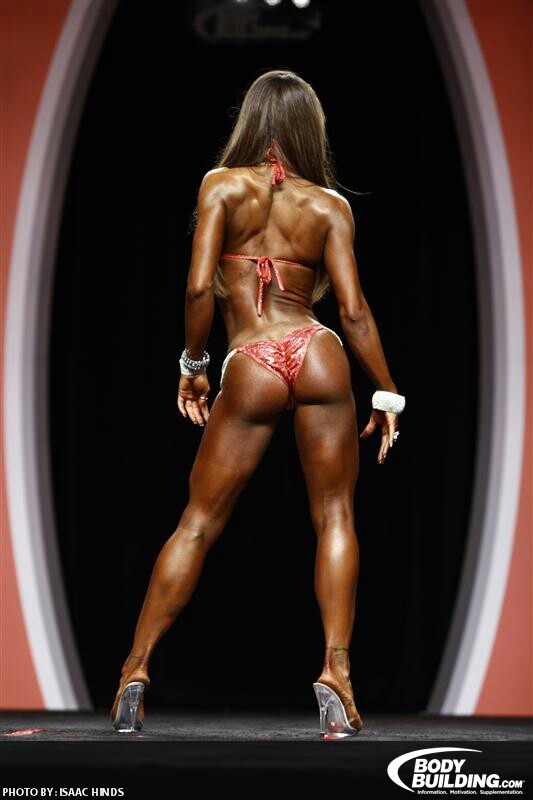 4. No Squat Worshiping 
Don't get me wrong, Brazilians squat. But they value it as one of many great glute exercises. They don't worship it for glute building like they do here in the United States. Hallelujah! I've been saying this for years.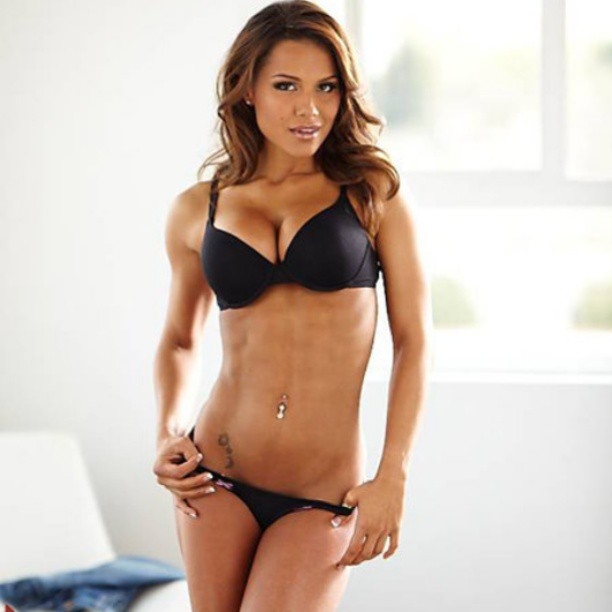 5. Emphasis on Exercises that Highly Activate the Glutes
High muscle activation on a frequent basis sets the stage for a nice pair of glutes! As I mentioned before, Brazilian women employ a wide variety of glute exercises. They pay close attention to the exercises that they feel working their glutes the best, and they make sure to perform those exercises regularly. They don't care about different gurus' opinions about what is and isn't "functional," they don't care if the exercise is performed in the standing, prone, supine, quadruped, seated, or side-lying position, and they don't care so much as to whether the exercise utilizes barbells, dumbbells, cables, bands, or kettlebells for resistance.
What they do care about is how the exercise makes their glutes feel. If they feel the tension and the burn, they like it. Nathalia happens to love cable kickbacks, hip thrusts, lunges, db squats, back extensions, glute bridges, reverse hypers, and lateral band exercises.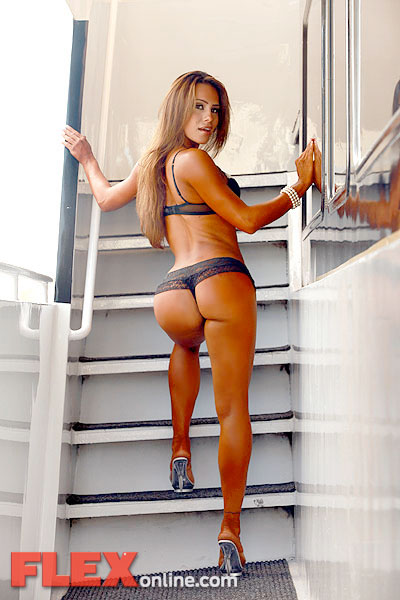 Interview with Nathalia Melo
Here is a quick interview I did with Nathalia. It was very refreshing to speak with a high-caliber bikini competitor who can laugh and have a good time. As you'll see in the video she's a very fun person!
Please follow Nathalia at:
Twitter: https://twitter.com/nathaliamelofit
Facebook: https://www.facebook.com/NathaliaMeloFit
Instagram: http://instagram.com/nathaliamelofit