Being flexible is very important on the field and in the weightroom. While strength training alone can dramatically improve flexibility, modalities such as static stretching, foam rolling, mobility drills, activation drills, and PNF are also highly valuable in increasing or maintaining flexibility. In this article, I will teach you three different ways to make your stretching more effective.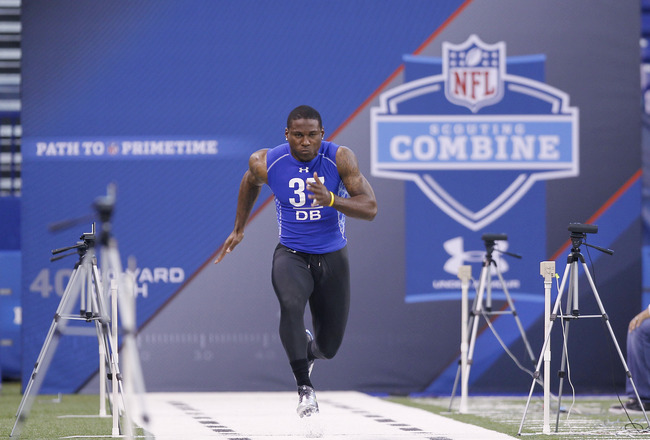 Three Ways to Increase the Effectiveness of Your Stretching
1) Employ Three Dimensional (3D) Stretching
I first learned this strategy from strength coach Mike Boyle and it's a no-brainer. Let's consider the hamstrings. If you externally (laterally) rotate the hips, you'll increase the stretch on the medial (inner) hammies, but if you internally (medially) rotate the hips, you'll increase the stretch on the lateral (outer) hammies. Most individuals are especially tight in the lateral hammies (biceps femoris), but ideally you'd like to maximize the stretch for all the hamstring tissues. Make sure you utilize 3D stretching for stretches and mobility drills involving the ankle, hip, and shoulder joints!
2) Get in Functional Positions that are Similar to What You're Trying to Improve 
The best stretch for a particular movement is the one that most closely replicates that movement. Let's consider ankle dorsiflexion mobility in the case of a squat. Sure you can stretch the gastroc on a step from a standing position and it will help, but you'll get more bang for your buck if you get down into a squat position with the knee flexed (and the gastroc shortened) and stretch the ankle in a more specific manner. This applies to deadlifting and hamstring flexibility too.
3) Create Pelvic Torque to Increase the Effectiveness of Hamstring and Rectus Femoris Stretches 
Contract the lumbar erectors and rectus femoris and you will create anterior pelvic tilt torque. Contract the gluteus maximus and lower rectus abdominis and you will create posterior pelvic tilt torque. The pelvis can therefore be used as a "crank wheel" to increase the stretch on the bi-articular (muscles spanning two joints) hip muscles such as the rectus femoris and hamstrings. As a side benefit, by utilizing the pelvic muscles when stretching, you'll increase your pelvic motor control while improving the effectiveness of the stretch, allowing for greater bang for your buck.
Can You Show Me a Video?
Don't worry, I got you covered. In the video below, I discuss the three different strategies I listed above to make your stretching more effective. Here's the video:
As you can see, there is more to stretching than meets the eye. Simple strategies such as the aforementioned techniques can go a long way in maximizing the effectiveness of your flexibility training. Give them a try and let me know how they feel.