Here is Casey Bergh's story. 
I have no history of athleticism and up until three years ago, I lacked knowledge about fitness in general, and had absolutely no exposure to bodybuilding and the weight room. I weighed 220 pounds after having each of my children and my only goal after having my second was simply to get "skinny" again. Somewhere along my journey, I accidentally stumbled across bodybuilding. I braved the weight room with a beginner's program and the rest is history.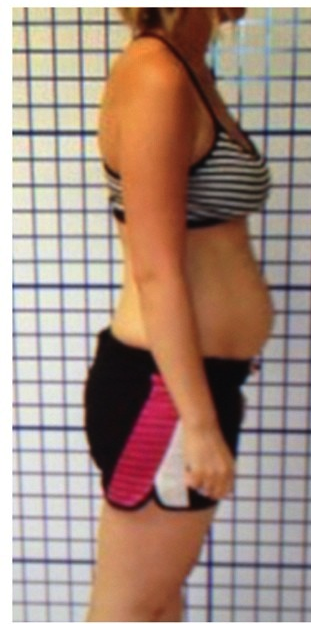 After 18 months of lifting my body had completely transformed. I had a fully developed upper body and a pretty decent set of quads and hammies. The only problem was my Glutes! They were below average at a healthy body weight and when I dropped fat to enter the world of competing, I found that I had NO muscle!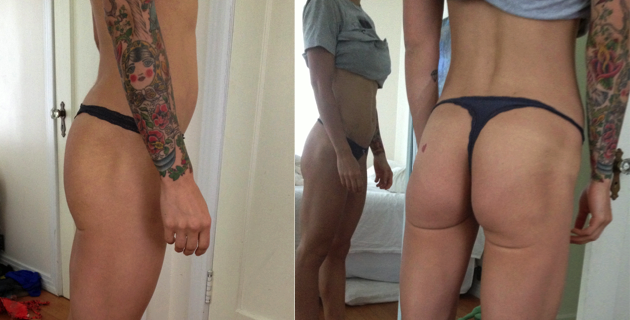 All I really wanted was a good pair of glutes- I trained legs heavy twice a week, I squatted, deadlifted and leg pressed heavy (probably with less than perfect form) I fell victim to the "all you need to do for a great butt, is squat" trend, I was devastated with my lack of results despite my intense efforts to develop a good set of glutes. I am 5'10" and was sure that my lack of development was a direct result of being too tall, and having the absolute worst glute genetics possible… I'm still convinced these two factors work against me but I made a decision exactly one year ago to build the best set of glutes I possibly could. I took pictures that day that were so upsetting I could hardly stand it but I told my husband, "some day, people will hire me to teach them how to get glutes like mine!"
Then, I set to work. I read every article, forum thread, blog post, I subscribed to Bret's newsletter and ordered his book. I ordered bands and most importantly, I started hip thrusting. At first my heaviest set of 10 was around 80 pounds and it just about killed me. I was so excited it was the first time I felt my glutes really working and it was a real eye opener for me.
What changed over the course of this past year that led to my transformation? I now go into the gym with the intention of training glutes, not legs. I begin with band work (sumo walks, x-band walks, monster walks, side lying clams, etc.) I often incorporate band hip thrusts or donkey kicks with a 20 lb ankle weight in as my first exercise. I spend a lot of time just trying to fire up the glutes before going into any heavy lifting. I alternate each leg day (2x/week) as either a squat day or deadlift day. Instead of going into the gym and just trying to "go heavy" I now understand that making measurable progress and following some type of program is crucial to making gains. I have recently become more focused on powerlifting and making strength gains but never neglect to follow up my core lifts with direct glute training. I hip thrust twice a week and my current PR is 365×3 (my squat PR is 240×1 and conventional deadlift is 250×2). I have learned how to properly engage my butt in each lift. I have built my body up to what I consider to be an ideal amount of muscle mass for me and for the next year my goal is to focus on strictly building my glutes but maintaining my current size for the rest of my physique. I would like to hit 400 lbs on my hip thrust before the end of this year! Aside from the hip thrust, my favorite exercise is the sumo deadlift, I recently started incorporating it into training and after getting used to the new movement, was able to progress very quickly with it.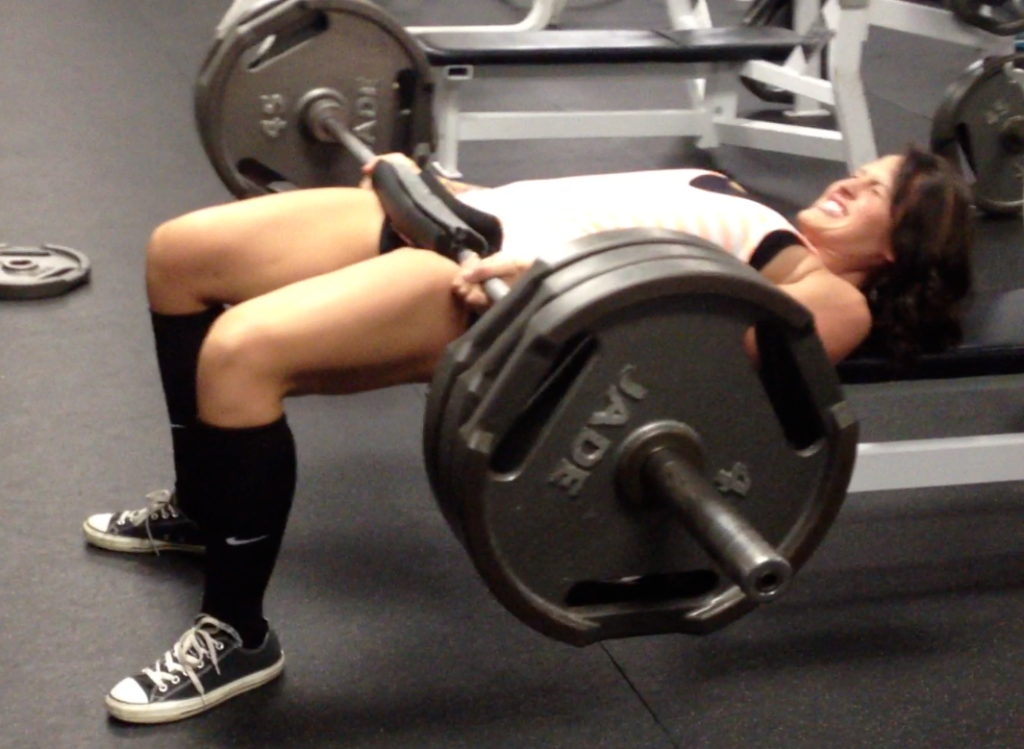 I already mentioned the importance of progressive overload above but if I had to sum up the "how" of my glute transformation, It would simply be: to get better and stronger at squatting, deadlifting and most importantly, hip thrusting. Hard work, consistency, trusting the process and pushing through obstacles all tie into the above, during the time that my body changed, my entire outlook and attitude had to change and I learned the power of goal setting, discipline and the compound effect that occurs over time from making small, consistent changes in in my training approach.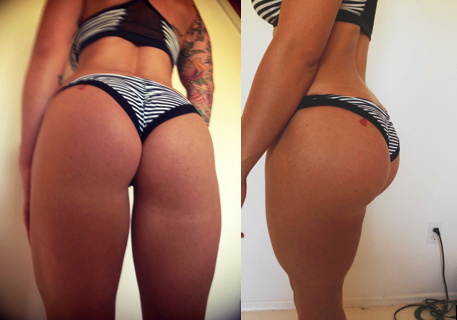 I would also like to mention that aside from the changes I made in training, a huge factor in my transformation can be attributed to my diet. I increased my caloric intake gradually but drastically over time. After being overweight as a teenager and young adult and then losing 80 pounds, that is easier said than done, but with an increased knowledge about diet and consistent tracking of my macronutrient intake, the results that followed were undeniable and I have been able to re-define the role that food plays in my life, it is no longer the enemy but a tool that enables me to achieve my goals.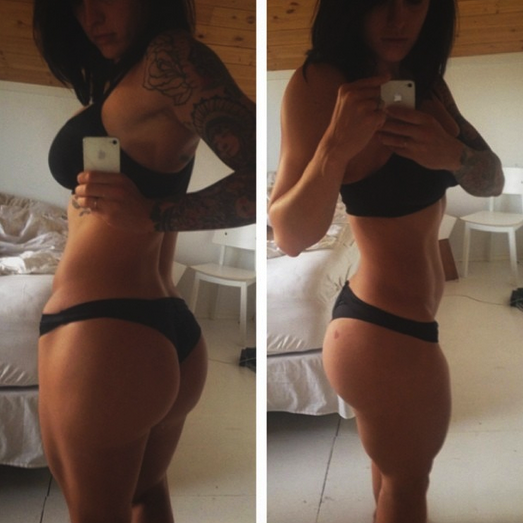 During this process I became an NASM certified personal trainer and I can actually say that countless times, women have approached me in public and at the gym and asked me "can you teach me how to get glutes like yours?" My own clients have had amazing results in the glute department by applying the same principles. Thank you Bret for all of the knowledge and resources you've consolidated into one place that have allowed me to literally change my life and body and to help others do the same!

About the Author
Casey Bergh in an NASM-certified personal trainer in Turlock, California. Follow her on Facebook and Instagram.