I wanted to alert my readers about an exciting workshop I'm putting on in a couple of months. Unfortunately most of my readers are in the U.S., but in case there are some New Zealanders reading this blog, I'm going to be putting on a Glute Training workshop at AUT University on Saturday, September 17th from 9:00 a.m to 5:00 p.m.
Here's how it all came about. I put together a presentation for the YMCA Build Conference a couple of months ago and since I got such great feedback from the attendees, I kept working on it week after week after week. Since I'm going to write a review paper on the Gluteus Maximus, I've been sifting through around 300 papers on the glutes and have been studying like crazy. I've been creating charts, making graphs, filming videos, and even talking to researchers around the world. I showed my professor what I'd done and told him that we should put on an all-day workshop, and he agreed.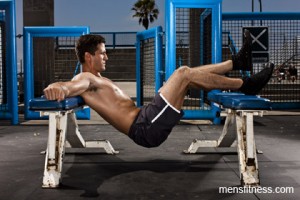 This presentation is seriously one of its kind. I've packed so much good information in here and I can't wait to start spreading the knowledge. The best part about the workshop is that it's only $150 (NZD), which is a steal in my opinion. Five REPS credits will be given to attendees as well. I can promise you that you will leave this presentation with an excellent understanding of the glutes and practical applications to implement right away. Click on the link below to download a PDF promoting the event.