gu·ru

noun \ˈgu̇r-(ˌ)ü, ˈgü-(ˌ)rü also gə-ˈrü\

: a religious teacher and spiritual guide in Hinduism

: a teacher or guide that you trust

: a person who has a lot of experience in or knowledge about a particular subject
If we take the Merriam-Webster definition shown above, being a guru is a good thing, right? Well, not exactly. Let's see what Wikipedia has to say about gurus:
Guru (Devanagari गुरु) is a Sanskrit term for "teacher" or "master", especially in Indian religions. The Hindu guru-shishya tradition is the oral tradition or religious doctrine or experiential wisdom transmitted from teacher to student. In the United States, the word guru is a marketing term used by ad agencies and the meaning of "guru" has been used to cover anyone who acquires followers. In the west derogatory uses have been noted whereby gurus exploit their followers' naiveté, due to the use of the term in new religious movements.
As you can see, the United States likes to confuse guruism with popularity. Unfortunately, the fitness industry contains an alarming number of charlatans who pose as experts and take advantage of their followers' naiveté by utilizing pseudoscience combined with boldness and charisma in order to profit. And this is nothing new – it's been around since the dawn of health and fitness.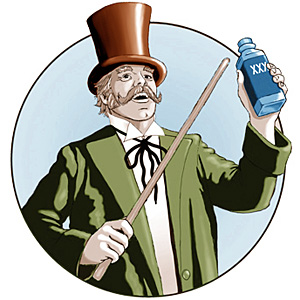 While there are certainly a number of fitness authorities who possess highly advanced wisdom and should be revered for their contribution and passion for our field, I personally wouldn't refer to these folks as gurus. To me, the guru term now possesses negative connotations.
You Got Guru'd!
My colleague Layne Norton has recently popularized a new term – yougotgurud. But it doesn't stop there – the guru term is more versatile. As you can already see, when a follower falls for this psuedoscience, they got guru'd. When a fitness guru promotes pseudoscience to their followers, they are guilty of guruing. If you know you're about to purposely mislead your audience, then you're about to guru the hell out of them. If you listened to a 60-minute presentation whereby the speaker relied on studies from the 1980's which have been disproven over time, then the speaker was in full guru mode. 
I suppose the term sensei could be applied here too. You got sensei'd, or you are sensei'ing people.
Here at The Glute Lab, Andrew, Joey, and I use this term on a daily basis in our discussions. If one of us uses outdated science, we get called out for guruing. The other day I was training a new client and I wanted her to go heavier in loading. When she resisted and told me that she didn't want to bulk up, I told her that heavy lifting works more on the neural side of the things and therefore wouldn't cause her body to bulk up. She obliged me and went heavier. Afterward, I confessed to guruing the client. In a strange way, guruing can be effective from time to time. I call Joey and Andrew out quite regularly for trying to guru me. As you can see, the guru term can be quite versatile.
Now, we've all been guru'd many times in the fitness industry, so don't feel bad about it if you were led to believe something that turned out to be false or incomplete. Moreover, if you're a strength coach, personal trainer, or physical therapist, you've undoubtedly guru'd hundreds of clients over the years. This doesn't automatically make you a guru. 
I'll be the first to admit that I've been wrong a hundred times in regards to fitness. There's really no way around it as we have so much more to learn and we rely on so many assumptions. But I like to think that I flow with the research and update my beliefs as time advances. In contrast, many gurus will stick to their notions even when it flies in the face of emerging research. This is where you will want to call gurus out – when they're knowingly promoting pseudoscience just because they don't want to admit they're wrong or take the time to investigate new scientific literature.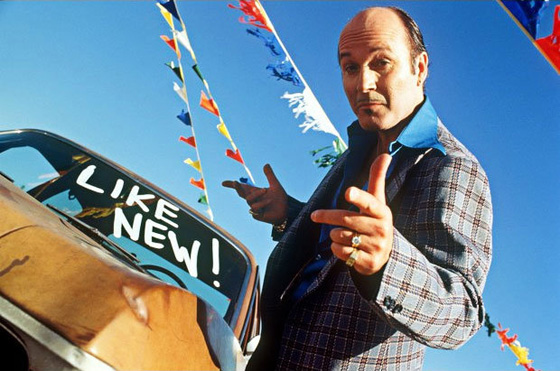 Spread the Word
You got guru'd needs to catch on to the fitness mainstream. You can start using it on Facebook, Twitter, and other social media. Here are some examples.
If you draw in your abs when you squat,

#yougotgurud

If you eat 8 times per day to stoke the metabolic fire,

#yougotgurud

If you stick to 2 lb dumbbells because you don't want to get bulky,

#yougotgurud

If you do Pilates to acquire "long, lean muscles,"

#yougotgurud

If you do high reps to tone your muscles,

#yougotgurud

If you think your knees can't move past your toes when you squat,

#yougotgurud

If you

prancercise

to get fit,

#yougotgurud
Guru, Get Real!
If you're a guru and you've been guruing the hell out of your followers, please stop. It makes it very annoying for science-based professionals who have to deal with these misconceptions on a daily basis. Sadly, many fitness newbies gravitate toward gurus and prefer fitness entertainment over science-based fitness. This will limit your gainz (another term we use a lot here at The Glute Lab, but that's fodder for a different blogpost).