These days, not too much excites this old man. I still get all riled up when my clients or training partners hit PRs, but I suppose that lately I work too many hours and am just too damn tired to garner up much excitement for typical things. However, I want to confess to you something that never fails to stimulate this worn-out brain of mine. Every single time I see a video clip of a UFC fighter; an NFL, NBA, MLB, or NHL player; a top powerlifter, weightlifter, or strongman; or a top bikini, figure, fitness, physique, or bodybuilding competitor performing a hip thrust, exhilaration is bound to ensue.
Last year, I noticed a rise in hip thrusting popularity with UFC fighters, but this year, I've noticed a rise in hip thrusting popularity with bikini competitors. Want to know what's ironic? Those of you who have been following my blog for some time are well aware that I frequently embed images of top bikini competitors in my articles. Over the years, the ladies whose pictures I've used most in my articles include Jamie Eason, Nathalia Melo, Erin Stern, Ashley Kaltwasser, Amanda Latona, Michelle Lewin, Justine Munro, Jessica Arevalo, Maria Torres, Christina Vargas, and Gracyanne Barbosa. Guess what? All of them love the hip thrust and/or barbell glute bridge! In fact, just recently, many of these ladies have been posting pictures and videos of themselves thrusting away on their social media channels.
As I've stated time and time again over the past several years – the best glute training programs utilize a variety of glute exercises to round out the buttocks. The ladies with the best glute development on the planet perform a variety of bilateral and unilateral squat/lunge, thrust/bridge, deadlift/hinge, and abduction/rotation movements. However, it's definitely great to see more and more top level competitors including the hip thrust and/or glute bridge in their training.
Nathalia Melo
Nathalia is my sister from another mister. When I met Nathalia a couple of years ago, we hit it off instantly due to her vibrant personality and our mutual affinity for all things glute related. Check out my interview with her HERE where she talks about how Brazilians love their glute training and how they perform a wide variety of glute exercises. HERE is a video of Nathalia performing band hip thrusts, and below are some recent pictures.

Erin Stern
I love Erin Stern. She has such a great attitude. Recently Erin stepped up her glute game and started training them three times per week and setting PRs with her barbell glute bridges. Her glutes are looking better than ever, too. Below are pics and videos of her bridging 425 lbs!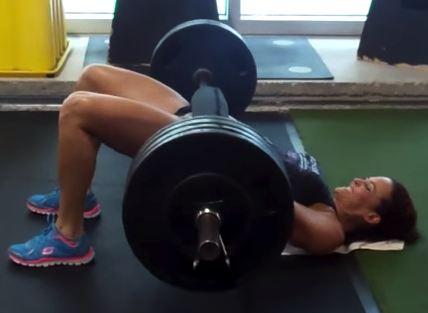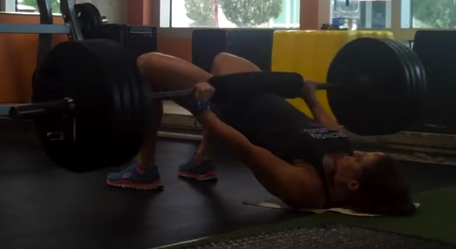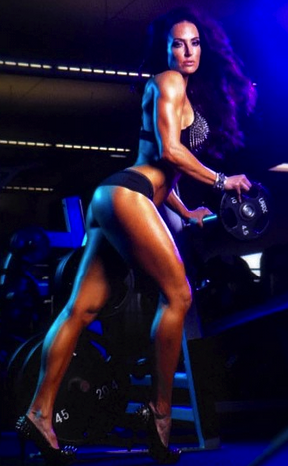 Jamie Eason Middleton
Jamie is a sweetheart. I've been a big fan of her for quite some time, and she helped put fit glutes on the map ten years ago. Check out what she recently said in THIS article:
In any glute-grow program, Middleton insists there must be hip thrusts and bridges. "Squats and lunges are great, of course, but exercises like those in which the glutes are the primary movers are totally necessary," she says.
Below are pictures of Jamie performing dumbbell glute bridges and dumbbell plus banded hip thrusts. Jamie was doubling up resistance with hip thrusts before I was! HERE is a clip of me doing double band hip thrusts from earlier in the week – it works very well.
Ashley Kaltwasser
Ashley Kaltwasser is the current Ms. Bikini Olympia champ, and her glutes are insane. Last week, she stated the following HERE:
I often get asked what are some of the glute exercises that I incorporate into my routine on a regular basis. One of my favorites is the glute bridge.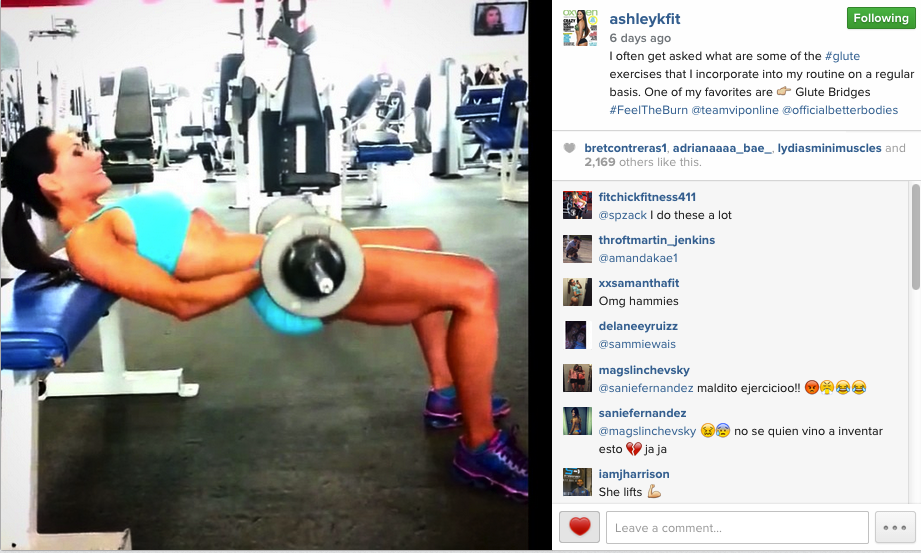 Amanda Latona Kuclo
Amanda's glutes are off the chain. She's been hip thrusting heavier recently, check out her pics HERE and HERE. I would hate to have to choose who has the best glutes on the planet (actually, who am I kidding – I'd love it), but Amanda's are certainly right up there.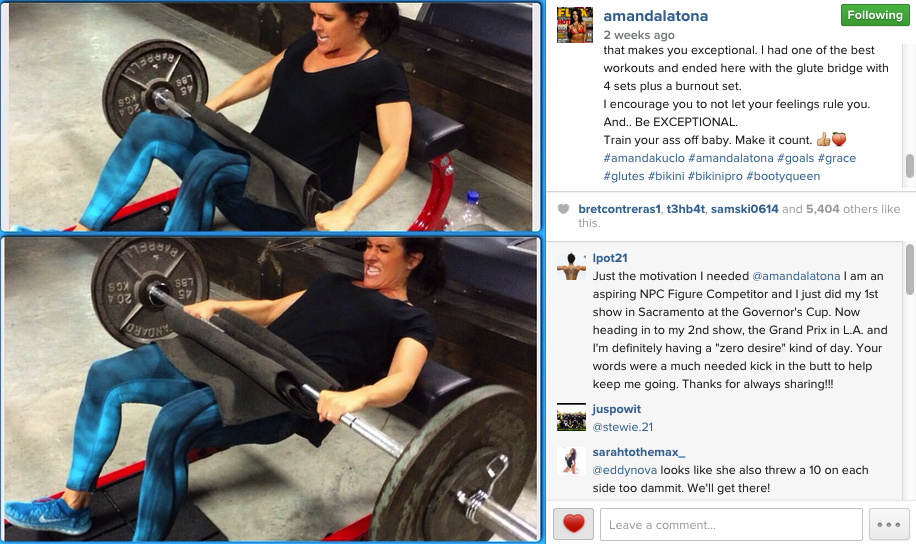 Michelle Lewin
Michelle Lewin has almost 5 million Facebook followers – WTF?! Apparently she prefers to hip thrust off of a leg curl machine, as shown HERE.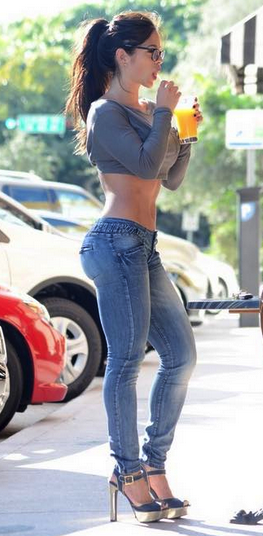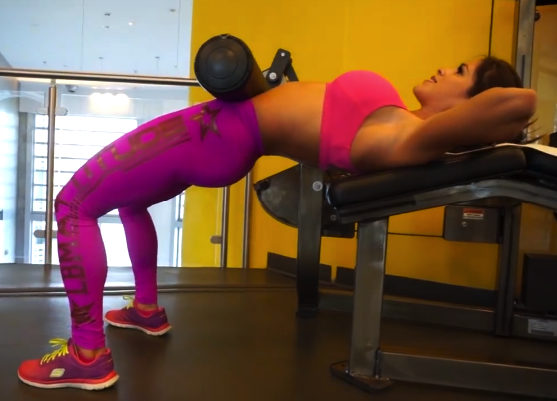 Gracyanne Barbosa
Gracyanne is famous in Brazil for her huge glutes – she has almost 3 million Facebook followers! She hip thrusts in a variety of ways, using a smith machine HERE, using an incline bench and a smith machine HERE, and using a barbell and incline bench HERE.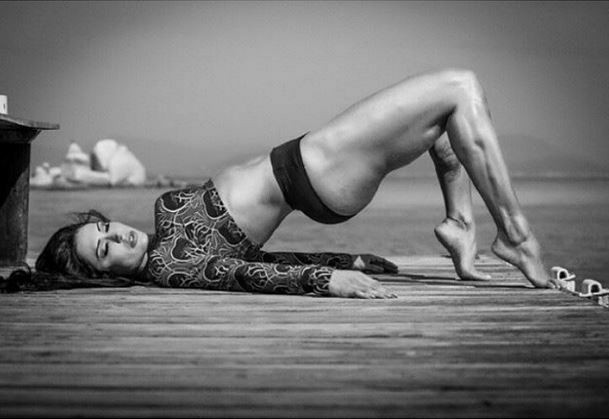 Justine Munro
I was pleased to see that Justine loves the hip thrust – her glutes rock. HERE she is stating that hip thrusters are her FAVVVVVES, and that she likes going light, going heavy, and doing single leg.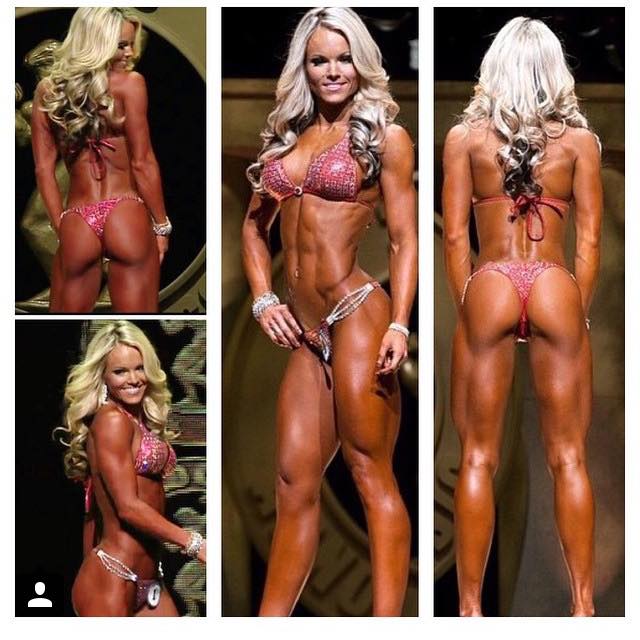 Jessica Arevalo 
Jessica's glutes are unbelievable. I was happy to see her list hip thrusts as one of her top 3 favorite glute exercises in the video below.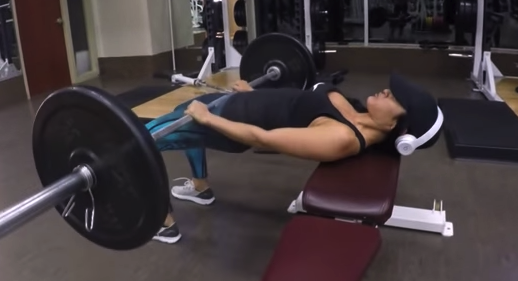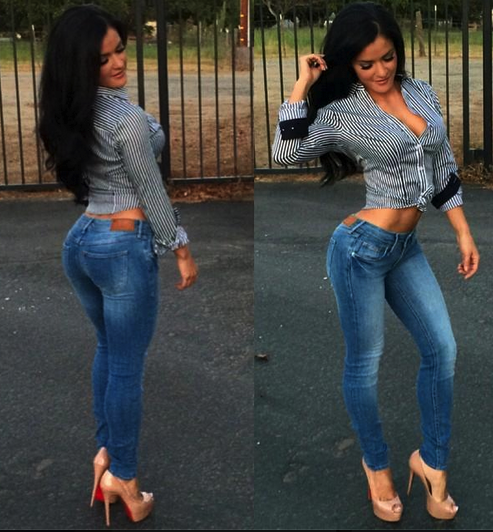 Maria Torres
Maria Torres has some amazing glute development, and she's a fan of the barbell glute bridge, as shown HERE.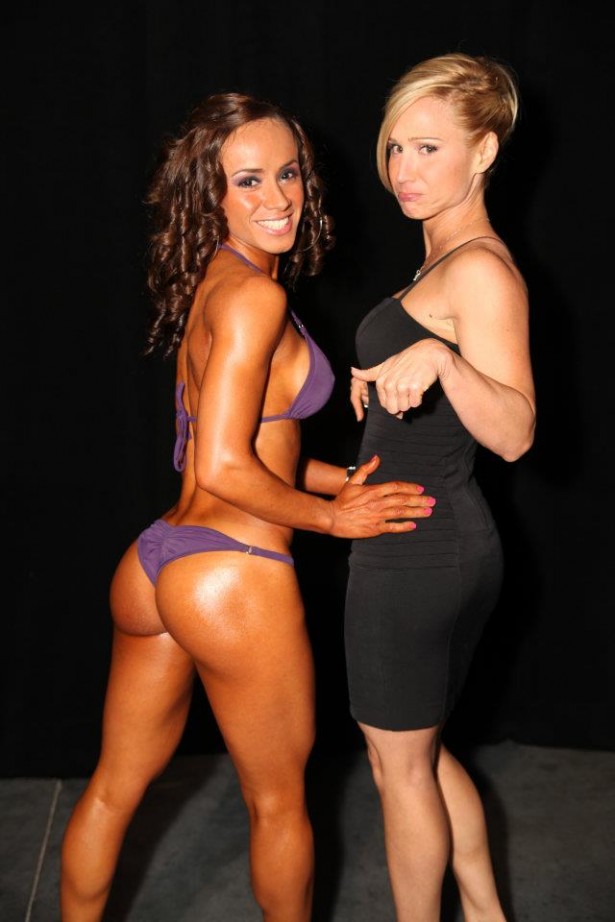 Christina Vargas
Christina likes the hip thrust, either off of a bench or using a leg extension machine, as shown in the videos below.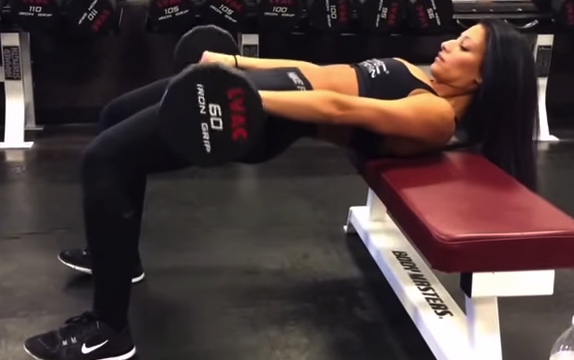 Conclusion
Big props to all of these ladies. It's not easy looking incredible year round, but somehow these ladies pull it off year in and year out thanks to hard work, sacrifice, and dedication (and obviously good genetics too). As you can see, the owners of the best booties on the planet love the thrust. Researching these ladies' training methods confirmed what I've stated over and over on my blog throughout the past several years, that optimal glute training requires a variety of glute exercises that are tailored to the individual. If great glutes are what you're after, you want to be hitting the glutes hard from all angles.