I know I'm not supposed to try to change people when I start dating them. I'm supposed to accept them as-is, right? Well, when you're the Michaelangelo of glutes, that's easier said than done. Looks are very important to me, and as you know, I love me some nice booty!
With every girl I've dated, I've been able to bring up their glutes and help make them even sexier. Why should I feel guilty about this…what girl doesn't want a nicer backside? It's not like I'm bringing them down in life by introducing them to excessive partying or drugs, I'm helping them raise their fitness, take pride in their physiques and health, and prevent future pain and injury. Sure I have a hidden agenda as I directly benefit from these physique improvements, but along with the aesthetic benefits come boosts in self-esteem, and this is something you really want for your woman, trust me! A confident woman is a sexy woman indeed.
Here's a funny story. I trained one of my ex-girlfriends for two solid years with heavy squats, deadlifts, and lunges. Guys were always approaching her at the gym and telling her two things:
1. That she had the best form they'd ever seen, and
2. That she had the nicest legs in Arizona (seriously she got told that quite often)
The problem was, although her booty was very nice, it wasn't quite as round as I'd expect for someone who weighted 110 lbs and could full squat 135 x 20, deadlift 155 x 20, and lunge with 30 lbs for 20 strides with each leg.
Enter the Hip Thrust
When I first thought up the different hip thrust variations, she was my guinea pig. I had her hip thrusting three days per week, once with heavy weight, once with single leg, and once with high reps. Within two months her glutes had really rounded out and added shape. At the end of the two month period she was using 115 x 20 on the hip thrust and doing 20 single leg hip thrusts as well. The loaded thrusting did more for her glutes than the squats, deadlifts, and lunges. This isn't to say that those exercises aren't useful; it just demonstrates that when loaded bridges are added to the mix you see much better results.
A Common Theme 
Lately I've been seeing videos from all sorts of girls who have dramatically improved the appearance of their glutes, and there's something they have in common. They're all performing weighted or single leg bridges. If you go onto the Youtube pages of all the girls from my Where My Ladies At post a couple of weeks ago, you'll see that most of them are thrustin'. Here's a quote from my friend Marianne from a recent blogpost:
Since my Interview with "The Glute Guy" (my friend Bret Contreras), I have pretty much fallen in love with the Hip Thrust exercise. Using body-weight only, I have managed to enhance the curves and the strength of my beloved behind, just by including the Hip Thrust in my workouts and learning about effective activation of the glutes… To go one step further, I would gladly showcase my own glutes as walking (haha) proof that this exercise WORKS!  Any trainer who ignores the evidence and doesn't allow their methods to evolve is doing their clients a serious dis-service.
I'd agree with her. Female clients want nice booties and you're doing them a disservice if you're a trainer and you aren't prescribing hip thrust variations. Do you really want to argue with this booty: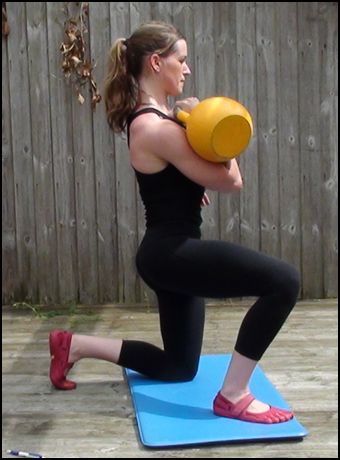 This brings me to my next point. I have many female readers, and I'm constantly getting emails from them requesting strength training routines. My friend Nia Shanks has worked very hard to put together a training manual for women. Her eBook is titled, Beautiful Badass, and you can buy it here.
I like to provide my readers with opportunities to purchase quality products, so when something comes out that I like I will certainly promote it. There are several reasons why I'm a proponent of the Beautiful Badass manual.
First, it contains 16 different workout programs

Second, the routines are centered around heavy compound lifting, which more females need to be doing

Third, it includes the barbell glute bridge; something else that more females need to be doing

Fourth, I like the message that the title conveys

And fifth, I love that Nia walks the walk. Check her out below!
How can you not love Nia? If you purchase this product before Friday, it's only $40. Again, you can click here to make the purchase.