This week's topic is something that I've been thinking about for quite some time.
Nearly all strength coaches employ core training into their programming. The definition of "core" will vary from one coach to another. Some will say the muscles between the pelvis and ribs. Some will say the muscles between the knees and shoulders. Some will mention the inner and outer core. Some will include muscles such as the deep neck flexors.
Back to the topic at hand. Let's say you have 60 minutes to train a group of athletes. Should you include a special component for core training? I realize that age, sport, number of days, training history, and individual weaknesses factor in here considerably. If you need more specifics, let's say you're the strength coach for a high school varsity football team.
Arguments in Favor
I've heard some coaches say that the core training component of a routine is the most important component for power production.
It increases core stability which prevents injuries on the field….everything from ACL injuries, hamstring strains, hernias, and low back pain could be due to core instability.
Core stability will help promote good exercise form and prevent weight room injuries.
Strong abs and glutes help prevent hyperlordosis and anterior pelvic tilt.
Specific core exercises exceed general strength exercises in EMG activity in the various core muscles.
The spine is the power center and drives everything. All explosive motions transfer through the core so to get optimal transfer you can't have energy leaks or a weak core.
The spine must be prepared for battle, and this is done by getting the spine accustomed to high forces seen in the sport.
Core exercises can be seamlessly integrated into programs such as during interset rest intervals as active recovery or as a pre-workout activation method so it doesn't take time away from total allotment.
Proper core training teaches individuals how to brace and maximize IAP which spares the spine.
The core produces a double-peaked "superstiffness" during explosive movement so we should train it to pulse properly for this purpose.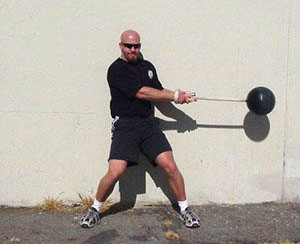 A stronger muscle is a stiffer muscle. Stiff muscles deform less.
Arguments Against
It doesn't increase power; players spine's aren't buckling when they jump and run.
The core gets hit hard enough through squats, deadlifts, chin ups, push ups, farmer's walks, front squats, overhead squats, and military press, and even moreso with unilateral variations of lunges, Bulgarian split squats, one arm rows, single arm bench press, etc. Good training IS core training. But plenty of core training is wimpy training that won't carry over to sport.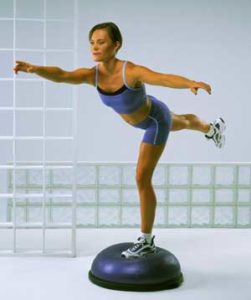 Sport specific skills are all about timing; extra strength doesn't help much. Most activities don't require a high percentage of MVC, thereby rendering extra strength as useless.
Rotation training just beats up the spine and adds extra stress.
Why put tons of spinal loading on players who are already loading their spines enough during practices and games?
In a perfect world we'd do all kinds of fancy core exercises but I have limited time with athletes and my time with players is better served by doing more general strength, explosive power, plyometric, agility, and speed work. Or better yet, skill work.
Why fatigue the core prior to a strength training session or before sets of more important "big rock" exercises which rely on the core to function optimally?
Instead of focusing on the spine, we'd be better served focusing on the hips. Replace anti-extension, anti-flexion, anti-lateral flexion, and anti-rotation exercises with hip flexion, hip extension, hip adduction, hip abduction, hip external rotation, and hip internal rotation work and your athletes would play better. Sport is all about the hips.
Some of the best jumpers and sprinters in the world never did core training. You need fluidity, such as that of Dominique Wilkins, Michael Jordan, and Carl Lewis. All this focus on creating robots to not move is ill-fated.
Some of the strongest Olympic weightlifters never do core training either. Obviously it's not necessary as they're the most powerful people on the planet. They spend their time exploding, not holding core isometric contractions.
Pulsing isn't a wise strategy as we can't mimic precise core timing/loading/vectors seen in sport.
My Take
I could go through almost every argument above and poke holes in them. However these arguments are what make our job so fun. Strength training is an art and a science. If I have 60 minutes to train athletes, I definitely include some specialized core work. But I only prescribe one or two sets of one or two exercises. Furthermore, I place the core exercises at the end of the program. Many coaches place them at the beginning.
As mentioned above, the core gets worked through proper upper and lower bilateral and unilateral exercises in the strength program. You don't need much icing on the cake, but you have to admit, using the ab wheel or the Cook bar for some rotational work really taxes the core and just "feels right." Adding in a couple of sets of these only takes up a few extra minutes of workout time.
What's your take?