The progression of the Strength & Conditioning industry is intriguing. We'll simply never know what many bright coaches from the 70's, 80's, and early 90's knew because they never had a platform to allow their voices to be heard. Sure the top dogs were writing books, publishing articles, and speaking at conferences, but the majority of good strength coaches during those times kept to themselves or at best attended a conference each year and shared their expertise with a few colleagues. The late 90's and early 2000's gave rise to some popular fitness marketers who started educating fitness professionals on the art and science of internet marketing.
The Ryan Lee Backlash
One of these marketing gurus was Ryan Lee. Ryan has helped many of today's top Strength & Conditioning experts improve upon their marketing skills by teaching them about branding, website development, advertising, sales tactics, list building, membership sites, increasing revenue streams, and product launching strategies. This helped the experts make more money, which freed up time to allow them to create more products and write more articles. As an industry we've benefited from many of these products – in fact I'm a proud owner of many of them and I've benefited from participating in membership sites as well. For this reason, Ryan Lee did a good thing for the fitness industry. If you have an hour to spare, click HERE to hear an interview where Ryan tells his story.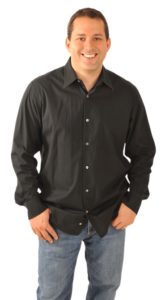 However, the focus on marketing produced a backlash, and now the industry is suffering as a result. Though I'm sure that Ryan didn't seek to sabotage the online Strength & Conditioning industry, I believe that he has done more harm to S&C than any single individual in our industry's history. To give Ryan credit, all he did was teach trainers how to market themselves, so he shouldn't be faulted for the backlash. The problem is that he equipped a ton of fitness douchebags with world class marketing skills. This is akin to handing a street thug a rocket-launcher on his way to a rumble. Again, I'm sure this was not Ryan's intent.
The Biggest Problem in Strength & Conditioning
I am very optimistic about the Strength & Conditioning industry, but it needs work. We're going to have to put forth some time and attention in order to get it back on track. We won't be able to stop the hardcore internet marketers; as long as there is money to be made they'll be at it full-throttle. But the top level coaches – the most respected of the bunch, can adopt a more scientific outlook, teach critical thinking skills, and demonstrate integrity and balance.
The biggest problem with the Strength & Conditioning industry is that we constantly have to try to separate the wheat from the chaff since it's hard to know who to trust and believe. There is so much misinformation out there, and many of the writers who are reaching the masses possess marketing skills that far supersede their practical and scientific knowledge.
We all have bodies and train ourselves, not to mention most of us train other people as well, so practical knowledge is usually up to par. But many top writers spend their spare time reading marketing books rather than reading scientific articles and staying on top of the research. This leaves an imbalance, with scientific knowledge trailing far behind marketing knowledge. There's nothing wrong with acquiring marketing skills and learning how to promote one's self, but optimal balance should always be sought between these three pillars of knowledge.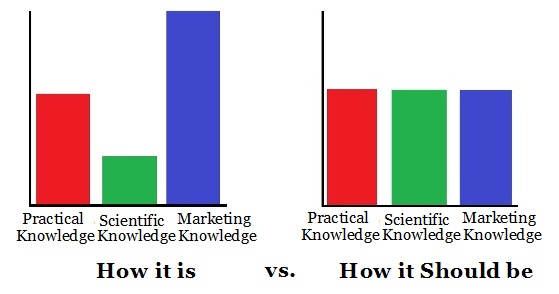 I pity the individual whose primary goal is to maximize profit at any expense. This individual will never get a second chance to make a first impression, and unless he changes his ways he'll be shunned by the same industry that made him rich since the experts will see through his bullshit and the consumers will eventually realize that they've been scammed.
Personally I've never read a marketing book or attended a marketing course. I'm pretty sure that if someone with Ryan Lee's marketing skills possessed my knowledge of sports science, he'd probably double his wealth within a few years.
My point is not to brag about this; I actually think I'm an idiot for not doing so. My intention is to show you that it is indeed possible to succeed by focusing on science rather than marketing. Nowadays many would consider me to be a top expert in Strength & Conditioning. And yet I've achieved this not by extensively studying marketing (for my marketing practices I just imitate what I see some of my colleagues do as I figure they've got the marketing concepts locked down), but by being innovative, testing my methods prior to writing about them, and gradually building upon my scientific knowledge.
I've found that many internet experts in Strength & Conditioning are too ignorant to realize what they don't know and mistakenly believe that science can't teach them anything, which is unfortunate as this is not how optimal innovation is realized. At this point I want to offer my advice to S&C writers.
The Ten Commandments of Strength & Conditioning Writing Practices
Several weeks ago I wrote a sarcastic article titled, How to be a Fitness Guru in 25 Easy Steps. The article was actually the second most popular blogpost I've ever written, finishing just behind The 50 Commandments of Commercial Gym Etiquette. My intention with the Guru article was to point out some of the absurd behaviors I see in S&C Gurus and Wannabe Gurus these days. I believe that times are changing, and the days of overly cocky gurus making incredibly bold claims and utilizing shady tactics to get a leg up on their fellow writers will gradually come to an end, simply because they'll be called out more frequently by a more-educated population of readers (and the subsequent embarrassment that follows).
At any rate, I'm going to do my best to lead a crusade aimed at improving the practices of internet strength & conditioning writers. If you're a writer in the field of strength & conditioning, then here are the rules that I'd like for you to follow:
1. Stick to What You Know
This is the single most important rule to follow. Just stick to what you know. Don't go writing about stuff outside of your area of expertise. I've seen powerlifters, bodybuilders, weightlifters, strongmen, personal trainers, strength coaches, track & field coaches, physical therapists, and researchers obtain considerable respect and popularity by sticking to their sole area of expertise.
Many writers feel the need to chime in about a particular topic that's outside of their expertise and they end up looking foolish to those who are truly "in the know." If you've never performed an exercise or prescribed them to clients, don't write about it. If you haven't experimented with a particular methodology, don't write about it. If you don't work with certain populations, don't offer advice as to how to train those populations.
Moreover, many of today's S&C writers get annoyed when they get called-out by researchers or writers who are better-versed in science, but it's their own damn fault for writing about things they don't adequately understand. If you're not a sciency-type it's perfectly fine; just don't delve too far into the science in your articles. Choose instead to focus on exercise form or potential benefits and steer clear of advanced scientific explanations.
Ben Bruno is a strength coach who is making a big name for himself in the strength & conditioning industry by simply sticking to what he knows. You don't have to wonder if Ben is talking out of his ass; if he writes about something then you can count on the fact that he's tried and tested it.
2. Be Real
If you've been reading various blogs in the S&C industry over the past several years, then you can probably spot who is "real" and who is phony. Phony writers tend to make really bold claims, exude tremendous cockiness, repeatedly bash others, and over-exaggerate and mislead. They're also usually mysterious and difficult to reach.
Real people tell you a bit about their lives, they're not afraid to say they don't know the answer to something, they're transparent, and they'll make you feel comfortable and at ease when you're in their presence. They don't have hidden agendas and they make you feel like you know them even if you've never met them. Tony Gentilcore has achieved amazing success by being real and showing his human side. In my opinion he's the "realest" S&C writer in the biz.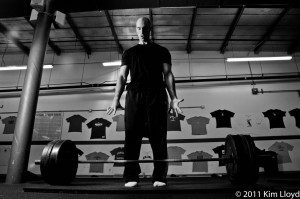 3. Be Humble
To be frank I'm sick and tired of the cockiness, the arrogance, and the bashing of other coaches. I think that some of the S&C Wannabe Gurus these days have hidden aspirations to be WWE superstars. This isn't fake wrestling; it's the science and practice of strength & conditioning.
You don't need to tell the world how smart you are; they'll figure it out on their own. You don't need to constantly remind people about your impressive strength; there will always be somebody stronger than you and this doesn't automatically make them right.
If you were wrong about something in the past, admit it. If research discredits one of your theories, announce the findings to your readers, update your views, and move on. Your readers will appreciate your honesty.
And for the love of God, if you're speaking at a conference you don't need to act superior to the attendees. You're not a celebrity, you're a personal trainer, and even if you were a celebrity it wouldn't give you the right to purposely try to make people feel inferior.
I met Dan John at a seminar in late 2005 and still find him to be the most humble Strength & Conditioning expert I'd ever met. He's forgotten more about S&C than most coaches will ever learn, yet he treats everyone with respect and dignity. Dan is a class act and we should all follow his lead in this regard.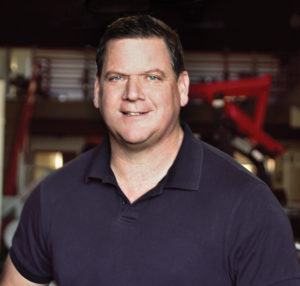 4. Be Cautious With Your Claims
You might think you have it all figured out, but chances are you don't. Science is always advancing, and many times we get it wrong or simply fail to understand the big picture.
If you learn to be cautious with your claims, then you'll protect yourself from looking like an idiot down the road. You can poke fun of researchers all you want, but there's a reason why they're always wording things safely and using phrases such as: "it appears that…", "based on the following information…", and "future research needs to…"
Furthermore, you may think that your latest discovery will revolutionize S&C and serve as the unifying factor of all things fitness-related, but chances are it's not that cool. Humans tend to have a reductionist viewpoint and we want to hone in on a particular exercise or methodology, but things like injuries, power development, and performance have many facets and are due to a myriad of inter-related factors, so your Airex half-kneeling band anti-rotation perturbations probably won't single-handedly eliminate ACL injuries or cause vertical jumps to sky-rocket.
Craig Liebenson is a world class chiropractor who is doing an excellent job at helping to create a "renaissance" in the fields of physical therapy and rehabilitation. He's doing this by directing clinician's attention toward the nervous system, fundamental movement patterns, and corrective exercise, which should be incorporated in tandem with joint manipulations, soft-tissue therapy, and other traditional therapies in order to produce lasting solutions to dysfunction rather than providing Band-Aid fixes. There are many reasons why I have the utmost respect for Craig, and one of these reasons is that he's always cautious with his claims. For this reason you won't find him having to eat crow too often.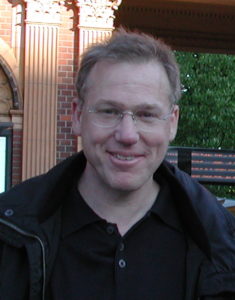 5. Give Credit Where Credit is Due
Our industry has a rich history and involves plenty of intriguing characters. You need to know the movers & shakers and understand their contributions to current practices. I try very hard to stay on top of the various expert's blogs and articles not only to stay current, but also because I'm constantly coming up with new ideas and I want to make sure I'm not repeating something someone else made public. We all have unique readers and should therefore be sharing others' brilliant work, but we should make sure to give credit where credit is due.
I can't tell you how often I come up with an idea only to find that one of my colleagues came up with the same idea, concept, or exercise variation before me. When this happens, I simply give that person credit and announce to my readers where I learned the information.
Here's another thing I can't tell you: the number of times I see my colleagues get "ripped off" by aspiring writers who try to play another individual's idea off as their own. It's not necessary to credit every single aspect of every article, but novel ideas should be credited and in general your articles should reference other writers.
Readers are always happy to be learning something new and as long as you're the person who taught them the technique, they'll be grateful whether or not you came up with the idea. In other words, it won't impair your value to your readers by crediting another individual, but giving credit makes the idea's originator feel good inside and makes for good practice in our industry.
I've noticed that the entire field of physical therapy writers is skilled in the art of referencing others' work and ideas. For example, Mike Reinold is another excellent physical therapist who bridges the gap between rehabilitation and strength training, and he's always sure to give credit where credit is due. I hope that strength & conditioning writers follow suit and start giving more credit and promoting other's work and ideas.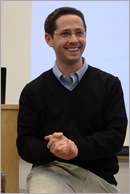 6. First Learn the Science and Practice of Strength Training
Many readers really look up to the top dogs in S&C. To provide you with some of my own anecdotes, in the past year I've been asked to pose for pictures with my readers, my autograph has been requested, and I've even been "bowed" to following one of my seminars, as if I'm an emperor. I can understand this as it's natural to admire the folks in your profession who consistently provide top notch material and education.
Many of these fans have a strong desire to join in on the fun. They want to start up their own blogs and start contributing articles to top websites and magazines. In truth, most aren't ready for it and haven't yet earned the right to contribute to TNation or Men's Health.
You have to put in your time in the trenches in order to be an expert. It takes many, many years to really get it, and the truth is that you're probably not ready. I thought that I was ready several years prior to submitting my first article, but looking back I realize that I wasn't quite ready. Be patient.
You should be lifting weights and seeing consistent improvements. You should use good form when you lift. You should be training other people for many years before writing articles. You should learn the basics of Biomechanics. You should be regularly attending seminars. You should be learning the science. You should be interested in all aspects of sports science; not just one particular area. The late and great Mel Siff knew more about each particular area of sports science than 99% of experts out there, which is why he is so revered amongst fitness professionals.
You should care about physical therapy and rehabilitation tactics as most beginners to exercise (and surprisingly many athletes) possess significant dysfunction somewhere in their bodies. You should care about hypertrophy and fat loss as many clients rank these as their primary goals for embarking on an exercise regime. You should understand the basics of power development as many clients wish to improve performance in addition to aesthetics. Everything is related, and Sports Science is an all-encompassing field that includes Biomechanics, Physiology, Functional Anatomy, Psychology, and Physical Therapy.
One expert who has studied the science and practice of strength training extensively is Pavel Tsatsouline. Pavel is very interested in all aspects of strength development, not to mention the sport of powerlifting, core strength, flexibility, and spinal health. He's studied methods used by the Russians, the Americans, and everywhere in between. He stays current with research and he participates in experiments in order to advance his knowledge of Strength & Conditioning. I have much admiration for Pavel in this regard.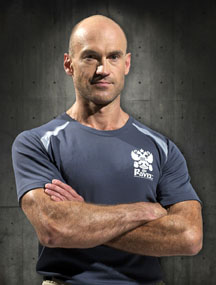 7. Make Your Primary Goal to Master Your Craft, Not to Maximize Your Profit
As I mentioned earlier, it's important for you to understand and practice sound marketing techniques. Get a blog, get on Facebook, Twitter, and Youtube, promote your work on these mediums, and be confident. But let your work speak for itself and don't go overboard.
Don't post links to the same articles over and over, and don't title every single article and video you make with "The Truth About ___," This is okay to do some of the time, just not all of the time. Don't exaggerate regarding the quantity and quality of clients you train. During my first year of blogging I built one of the most popular strength training blogs in the industry by putting out good content and videos – all the while only training less than ten clients at a time out of my garage. Don't make bold claims without supporting them with sound scientific rationale. Don't be overly dramatic with every article you write – your article is probably not that cool in the grand scheme of things. Don't fabricate physiological phenomena just to sell more products (yes this has happened before). And finally, don't jump onto the scene with guns-a-blazing. The industry likes to see steady and consistent growth out of its experts, so don't go pumping out five products during your first year of writing (or during any twelve month period for that matter). These practices may earn you more money, but they will not earn you the respect and admiration of your peers, and this will ultimately impact you negatively over time.
Brad Schoenfeld has been honing his craft for decades. He was a big follower of Mel Siff back in the day, he trained thousands of clients and owned his own personal training studio for many years, he reads research regularly, he's an Exercise Science professor, he's published many popular books and journal articles, and he's highly respected amongst his peers. Yet his life-decisions are based on maximizing his knowledge and helping others, not on increasing his income. He could make a lot more money if he ventured down the same path as your typical marketing guru, especially since he arguably knows more about muscle hypertrophy than anyone else in the world, but he continues to work towards his PhD and publish free journal articles. Nevertheless Brad has done very well for himself financially. By focusing on quality content, the money has followed.
8. Be Passionate
None of the aforementioned advice should be confused with failing to exude passion. Passion for fitness should emanate from every pour in your body if you expect to become popular in S&C. Promote your favorite methods and exercises. Find ways to get people to listen. Defend an unpopular stance if it goes against your beliefs. Shout it from the freakin' rooftops if you have to. Let your passion shine through as this is paramount in motivating people to exercise and experiment with new methods. Just be respectful about it and try to be part of the solution over time (I'll expound upon this in a future article).
Joe Dowdell is a highly-respected individual in the field of S&C, and this respect is much deserved. Joe is constantly seeking continued education. He's interested in functional training, hypertrophy research, flexibility research, fat loss research, Biomechanics, and nutrition. You will not find many people in this world who are as passionate as Joe Dowdell about training. This passion is apparent when you see Joe present, and Joe is never afraid to speak his mind. But Joe is always sure to be extremely tactful, humble, and respectful.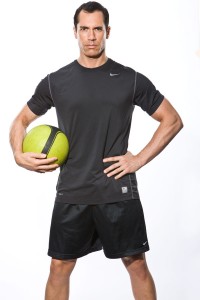 9. Be Altruistic and Have Integrity
This should go without saying, but have integrity and be a good person. If you say you're going to do something, do it. Talk the talk and walk the walk. Admit when you're wrong. Don't be a "user" and don't constantly request favors from people. And if you ask for a favor from somebody, make sure you even the score down the road even if that's not what the person requests. The S&C industry has hosted some shady individuals throughout its history so do your part in cleaning it up by being the change you wish to see.
I often fail to charge enough for my services, I help too many people for free, and people sometimes take advantage of my good-naturedness. When I owned my studio Lifts I'd discount rates and even provide free months to those experiencing financial hardship. Guess what? I'm very proud of these things as it's my way of giving back.
I've only met Mark Verstegen briefly, but I've heard from numerous colleagues that he's one of the most stand-up professionals you'll ever meet. His reputation is astounding. The word on the streets is that he spends his time bringing others up rather than putting others down, and that he's oozing integrity and honor.
10. Focus on Ideas and not Humans
There's nothing wrong with arguing and disagreeing. Just be sure to focus on the topic, not the person. Sure you can mention a person and quote them in your argument, but be fair, give them the benefit of the doubt, and don't call them names. Try to be as unbiased as possible, but realize that no matter how hard you try you'll never be able to truly be "unbiased." We all have biases whether we realize it or not. Rely on logic and not emotion to the greatest of your abilities.
If someone disagrees with you, listen to their argument and address their concerns. I've spoken to Martin Rooney at a couple of seminars and the conversations we had were nothing short of amazing. Martin is incredibly knowledgeable and might be the most energetic expert in S&C. Guess what? I've never heard Martin utter a bad word about another fitness professional. This is just one reason why Martin is the consummate professional.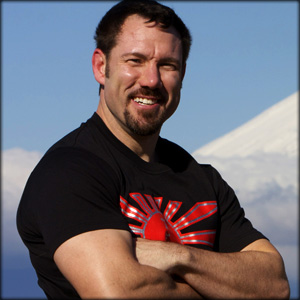 Conclusion
When trying to come up with individuals to fit each commandment, I realized that many of the experts I chose fit very well into most of the commandments listed. In other words, there are common traits shared by the top fitness professionals today; most of them stick to what they know, they're real, humble, and passionate, they have integrity and are altruistic, they focus on ideas and not individuals, they're cautious with their claims, they credit other writers, they're students of the game, and the pursuit of financial gain isn't the sole driving force in their lives.
I've made plenty of mistakes over the past several years, but I'm always learning and striving to better myself. I've got a ways to go in some of these areas but I know where I'd like to go which is half the battle. The Strength & Conditioning industry faces some challenges but as long as we hold each other to higher standards, then only good things can come as a result. I'm going to continue to do my part in improving the quality and practices of the online fitness industry by promoting critical thinking skills and effective communication, sharing scientific advancements, and leading by example.