Get ready for what is sure to be our most controversial show yet! In this episode, Jon and Bret welcome special guest Dr. Cassandra Forsythe-Pribanic to weigh in on The Paleo Diet and its recent review in US News & World Report's "Best Diets" issue.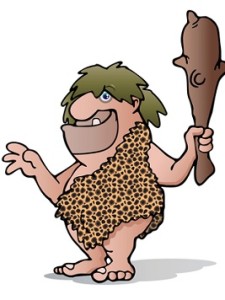 Before you listen to the podcast, take a look through the two documents that we evaluated in our discussion: the US News report on The Paleo Diet, and the rebuttal at Robb Wolf's blog:
We review the claims and evidence provided by both sides to find out who has the science to back up the claims!
Click Here to Download or Just to Listen
Click Here to Download on iTunes
What do you think? Is Paleo right, or is it more theory vs. fact? Join us in the discussion by giving us a "like" on our Facebook page!
As always, if you like the podcast, please click on THIS LINK, go to iTunes, click on "ratings and reviews," and leave us some feedback and a rating! Then share this with your friends and anyone that might like to hear the debate.
If you're unaware of The Paleo Diet or want to learn more about it, THIS Wikipedia link is worth checking out.