In the world of bodybuilding, the "glute ham tie-in" receives a lot of attention. Judges will examine this region and make sure that there's a smooth transition from the glutes to the hamstrings. It is therefore of great interest for physique athletes to optimize the appearance of this region. Discussion of the glute-ham tie-in region has led to several misconceptions, which I'd like to clear up in this article.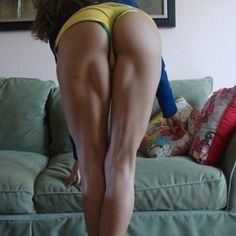 An Aesthetically Pleasing Glute-Ham Tie-In is In the Eye of the Beholder
Attaining an aesthetically pleasing glute-ham tie-in has to do with personal preference. Personally, I like my women to have a little bit of junk in the trunk, I like a great deal of separation between the glutes and hamstrings, and I like the glutes to pop out visually from the hamstrings. It looks like I'm not alone. Think about which ladies possess the most popular sets of glutes worldwide…
Personally, J-Lo and Kim-K have derrières that are a bit too large for my preference, but the point is that their booties are popular because they are large and in charge. So what kind of booty is right down my alley? Let's look at Jennifer Selter.
Ms. Selter currently has nearly 3.5 million followers on Instagram. The world seems to be obsessed with her butt. Does it look like she cares about her glute-ham tie-in? No! Her hamstring development is lackluster by bodybuilding standards, but her popularity doesn't seem to be suffering. She just stays lean and focuses on keeping her glutes big and round via exercise. What about J-Lo and Kim K? When they want to look their best, they simply lean out and work the glutes to keep their shape.
But, I digress. In the world of bodybuilding, figure, and bikini, you need to go by the judges' standards. The judges' criteria depends on the category. In bodybuilding, you need to be lean, you need developed glutes, and you need developed hamstrings. In bikini, competitions are indeed won from the rear, but glute shape trumps hamstring shape, which isn't necessarily the case with men's bodybuilding.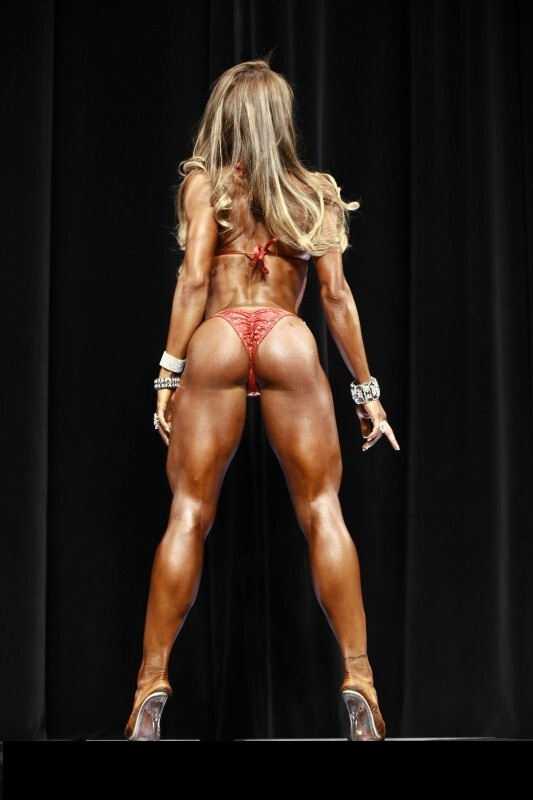 So how do you go about improving your glute-ham tie-in if you're a bodybuilder?
Strengthen the glutes
Strengthen the hammies
Get lean
Note that you must strengthen the glutes AND the hamstrings, which brings me to my next point:
There's no "Glute-Ham Tie-In" Muscle
You have the gluteus maximus, and you have the hamstrings. These are separate muscles. When someone tells me that "this exercise really works my glute-ham tie-in, it tells me that they don't know what they're talking about. Sure, lunges, Bulgarian split squats, and squats will make the lower glute region very sore. Sure, deadlifts, good mornings, and back extensions do a great job of working the glutes and hamstrings together. But the various hip extensors are separate muscles, and you're going to need a variety of exercises to maximize gluteal and hamstring shape.
For glutes, make sure to incorporate plenty of barbell hip thrusts, barbell glute bridges, band hip thrusts, and single leg hip thrusts, in addition to the exercises I mentioned above. For hamstrings, make sure you add in various leg curls and possibly glute ham raises or Nordic ham curls, in addition to the exercises I mentioned above. Finally, make sure you lean out through proper nutrition. Do these things, and you will improve your glute-ham tie-in via bodybuilding standards.
My Take – Focus on Glutes!
With the vast majority of my female clients, I focus primarily on glutes. It's not easy to create the coveted "pop" that gives the glutes such a 3D appeal. This is why we hip thrust multiple times per week. I'm trying to create a visual discrepancy between the glutes and the thighs.
When focusing on glutes, the quads and hams will become strong and shapely. This is due to the performance of squats, lunges, deadlifts, and back extensions. However, if I added in too many leg extensions, leg presses, leg curls, and glute ham raises, or if I prioritized these movements in my training of women, then over time, some of my clients would develop too big of legs for their liking (and not enough glute prominence). This doesn't happen with everyone, but it does with some, especially after a few years of progressive training. If you grow the legs without growing the glutes, it makes the glutes look relatively smaller.
Think of your body as a sculpture. Determine where you want to add clay, and then hammer that region with exercises that highly activate it. If you want more clay on the hammies, add in lots of leg curls. If you don't want more clay on the hammies, then don't. If you want more clay on the glutes, add in lots of hip thrusts. If you want to lose fat, engage in progressive overload and adhere to a sound nutritional plan.
I hope this article has given you some food for thought. Just please don't let me hear you saying that you feel an exercise "working the glute-ham tie-in"!